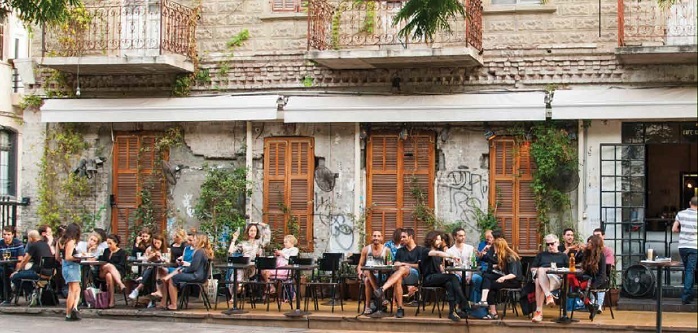 PHOTO: Diners enjoy brunch in Tel Aviv.
JUST AS ISRAELI INNOVATION launched the small nation to international prominence in the tech world, it has also propelled Israeli cuisine to new heights on the culinary scene.
Israel has become a culinary destination on pare with the finest European cities.
In America, Israeli food was named the #1 food trend of 2018 by AF&Co., one of the country's leading boutique restaurant and hospitality consulting firms. "From shakshuka at brunch to sumac-spiced donuts for dessert, Israeli flavors are deep and vibrant, lending themselves well to both savory and sweet applications," AF&Co. wrote.
The foods of Israel draw from and reflect the more than 100 diverse cultures that make up Israel today.
Israeli-influenced restaurants are popping up across the United States, and both the restaurants and their chefs are winning awards and rave reviews. Some of those award-winning chefs and restaurants in Israel, Europe and America are profiled on the following pages.
Michael Solomonov shares culture
Chefs Sarit Packer & Itamar Srulovich