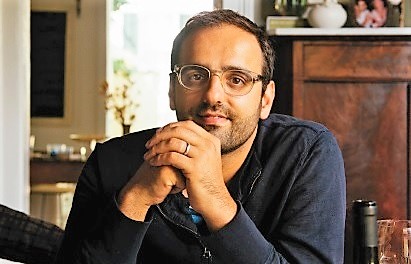 By Mala Blomquist & Deborah Moon
Although he now lives in New Orleans, Chef Alon Shaya tributes Israel for how he thinks about food and

the eating culture at his two restaurants Saba (grandfather in Hebrew) in New Orleans and Safta (grandmother) in Denver.
The James Beard award winner admits he loves to cook Italian and Cajun food. One of his signature dishes is wood-fired pita and hummus. Another is a particular vegetable that has gained popularity recently – although he's been making it much longer. "I've made a whole roasted cauliflower for the last decade, and it's now on the menu at Safta," says Alon. "People seem to go crazy for it!"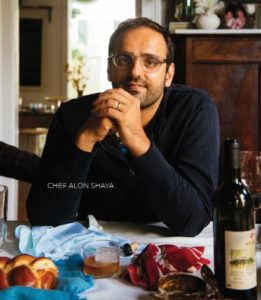 Alon got his start in the kitchen by cooking at the age of 7 with his grandmother. "She was a huge influence for me from a young age and helped me fall in love with cooking and eating," he says.
His connection to family and faith show through his cooking. He often speaks (and cooks!) at synagogues and Jewish community centers and admits that it brings him great joy and inner peace when he does so.
"I really practice my Judaism through cooking," shares Alon. "The holidays make me jump in the kitchen and make charoset or sufganiyot. I love to express my Judaism by cooking for people and telling stories of how and when those foods came into my life."
For Alon, food has always been what he loves to do, and it's guided many decisions throughout his life. "I'm inspired by many things every day, food and non-food related, that influence my cooking. It's a living being and it can't be boxed into a specific moment or thing."