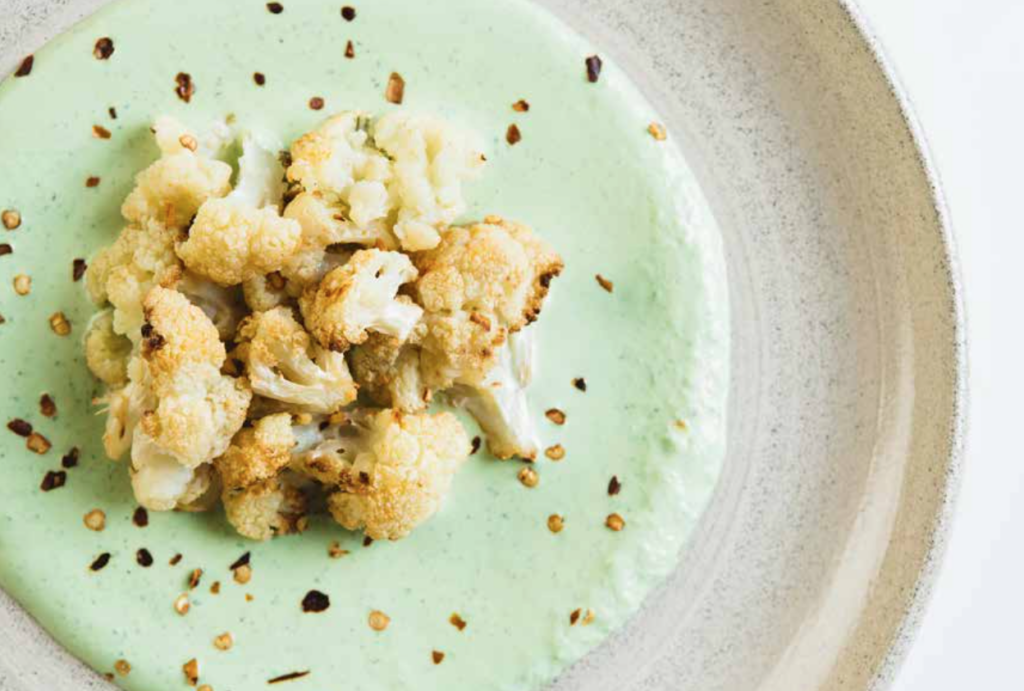 By Estee Raviv, Photo by Cheryl Juetton
If you are obsessed with cauliflower as much as I am, you will LOVE this dish! It is perfectly spiced, perfectly roasted and perfectly seasoned. The creaminess of the tahini and the crunchiness of the cauliflower create a fantastic balanced texture.
Ingredients:
1 head of cauliflower, divided into florets
1/2 teaspoon chili flakes
1/2 teaspoon cayenne pepper
2 tablespoons olive oil
salt
Tahini:
1/2 cup tahini
1/2 cup cold water
1 bunch of fresh parsley, only the leaves without the stems, washed
1 clove of garlic
Juice of 1 lemon
salt
pepper
Directions:
Heat oven to 375 degrees.
Take a baking sheet and line with parchment paper.
Take a mixing bowl and add the cauliflower, olive oil, chili flakes, cayenne pepper and salt. Mix well and pour onto the baking sheet. Roast in the oven until golden brown and tender, about 20 minutes (you might need to cover the cauliflower with aluminum foil to prevent it from burning).
In the meantime, add to the food processor all the tahini ingredients and blend until smooth.
Assembly: Take a serving plate and pour some of the green tahini to cover the bottom of the plate, next place the roasted cauliflower on top and serve.
(Optional: you can drizzle some olive oil on the cauliflower and sprinkle more chili flakes before serving.)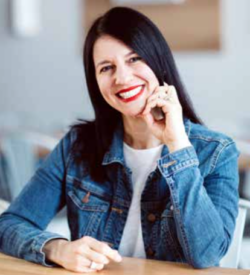 Estee Raviv is the creator of Estee's Kitchen (esteeskitchen.com) and the author of the Oy Vey Vegan cookbook. She appears regularly on KATU TV AM Northwest in Portland, Oregon, doing cooking segments.