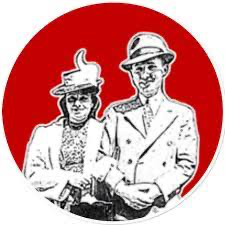 By Phil Lempert-Forbes magazine contributor
It was Katz's for a sandwich. Henri's – just a couple of doors away for kosher deli and deli salads to bring home; occasionally Rappaport's or Ratner's for an all dairy meat-free vegan meal. So when I saw this announcement my ears perked up.
One of this year's trends appears to be focused around vegan Jewish delis – yes, they are a thing. Vegan Jewish delis have been sprouting up everywhere — from Portland, Oregon with the vegan Jewish deli Ben & Esther's to Rochester, New York where Rob Nipe, opened Grass Fed, a vegan butcher shop and deli in Rochester offering "plant-based protein for the people." On the menu, you'll find vegan chopped liver and pastrami, as well as beer brats, Korean gochujang sausage, and mushroom bulgogi. In Cleveland, Larder run by Jeremy Umansky a two-time James Beard nominee for Best includes meats, fish and a variety of vegan offerings including a vegan pastrami made from mushrooms .
To read the whole article, click here: https://bit.ly/37JytA1