Although the word challah simply means "loaf" in Hebrew, there is no food more associated with Jewish ritual and tradition than the challah. And based on Instagram photos, the baking craze that has swept the nation during the quarantine shows that home bakers are working on more than sourdough starter.
Whether sweet or savory, we have gathered these 18 recipes to celebrate the challah and its unique place on our table.
SWEET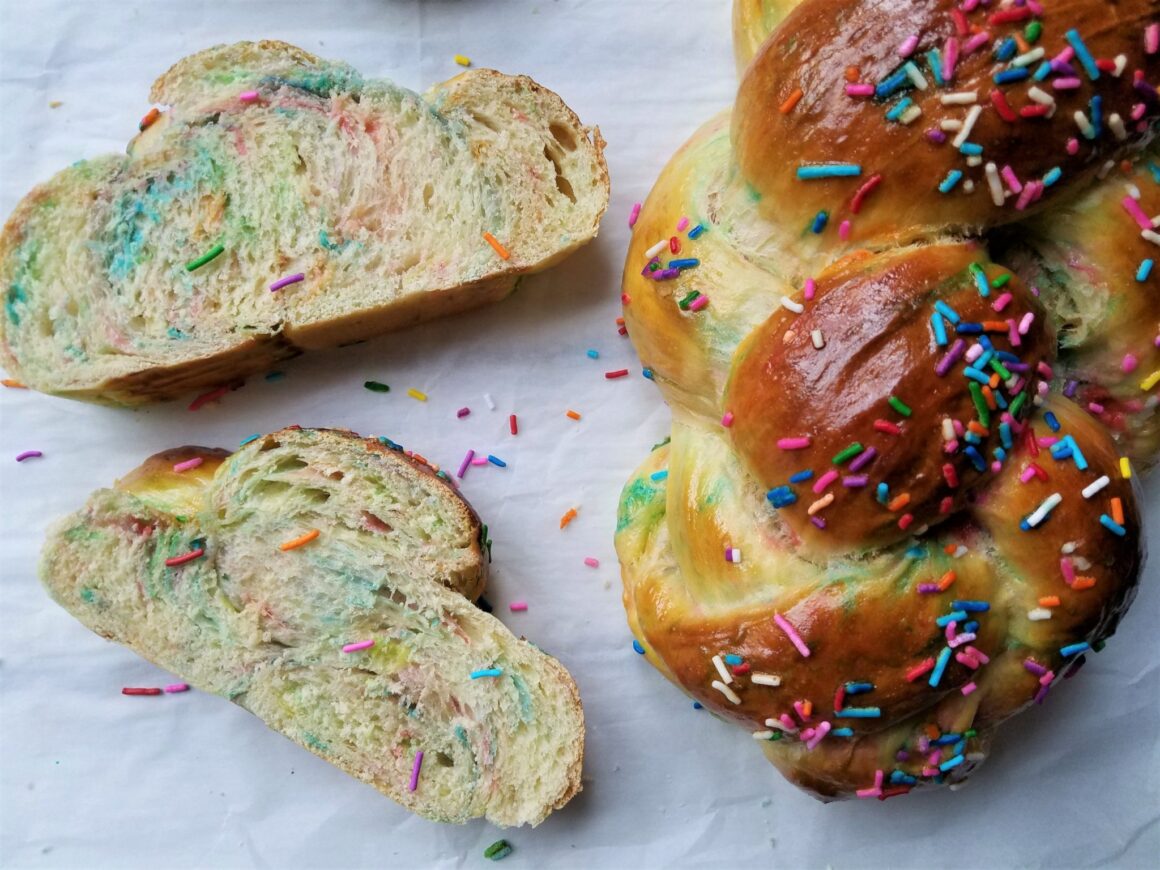 Funfetti Challah by Splash of Sherri
What do you get when you mix a ton of colorful rainbow sprinkles with challah dough? A funfetti challah with sprinkles that's as delicious as it is beautiful.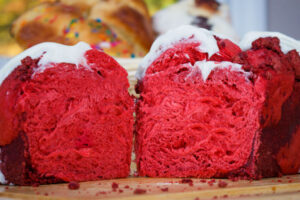 Red Velvet Cake Challah by Mandy Silverman
Invented for a daughter's 10th birthday, this challah is both bread and cake.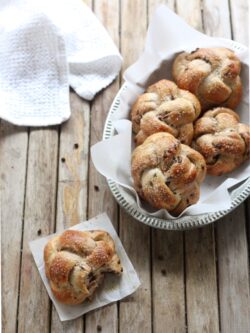 Sweet and Salty Mini Chocolate Chip Challah Buns by Completely Delicious
Mini braided challah buns with chocolate chips and sprinkled with sugar and salt.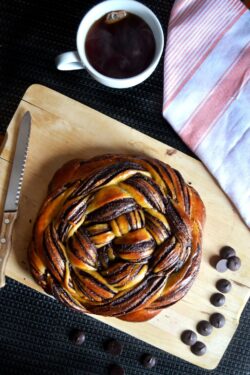 Chocolate Orange Challah by Yin and Yolk
Fruit and chocolate take this challah to the next level (and next course) –
have it for dessert.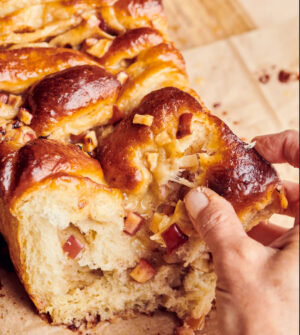 Apple Honey Challah Pull-Apart Bread by Jessie Sheehan
This recipe is the perfect standing-alone-at-the-kitchen-island-tearing-off-and-eating bread.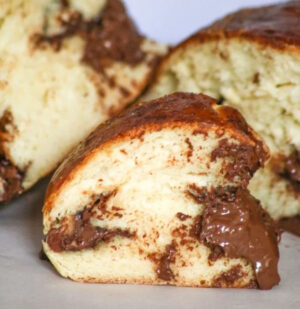 Nutella Challah by Desserts Required
This elevates challah whole new level.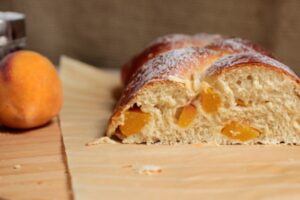 Fresh Peach Challah by Twelve Loaves
Encase the peach pieces into the dough right before it is braided so that they remain soft but don't become like jam.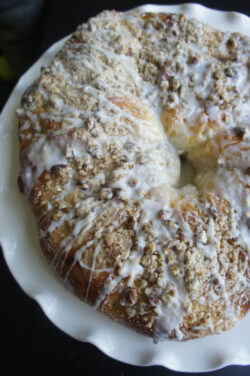 Coffee Cake Challah by The Nosher
This mash-up of two beloved classics will test even the most restrained lover of sweets.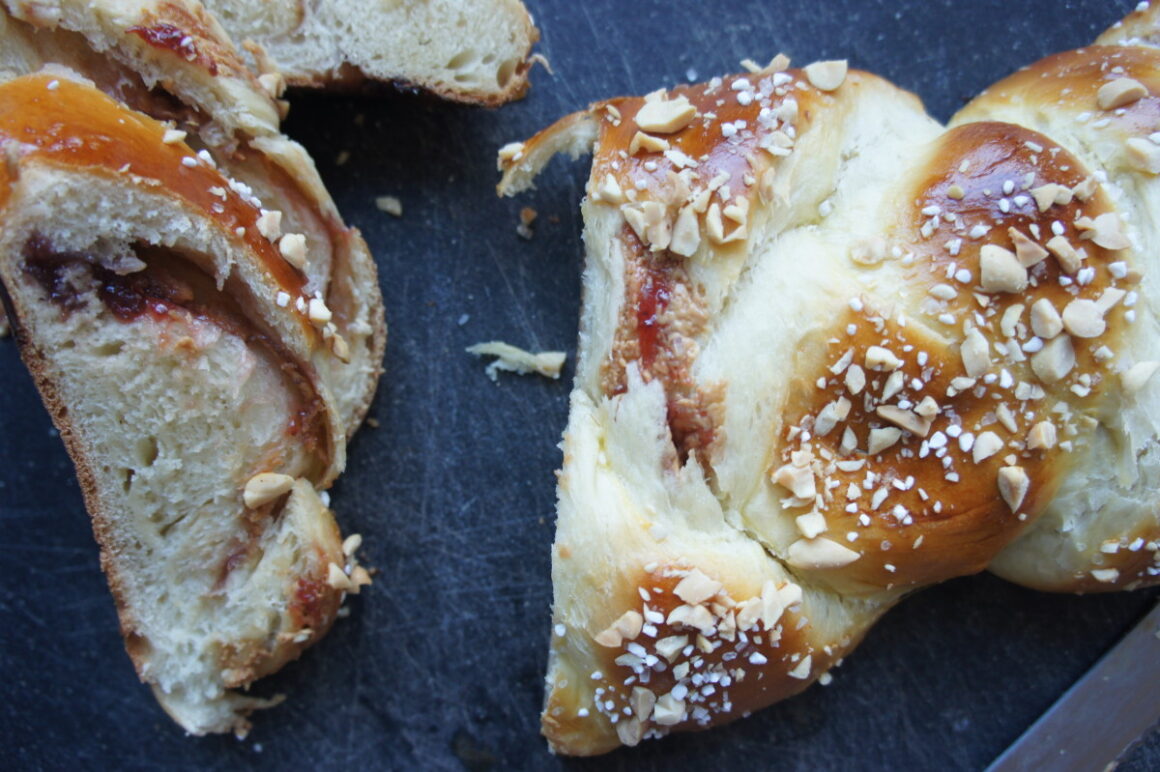 PB&J Challah by Kveller
A fun and delicious was to connect with a childhood favorite.
SAVORY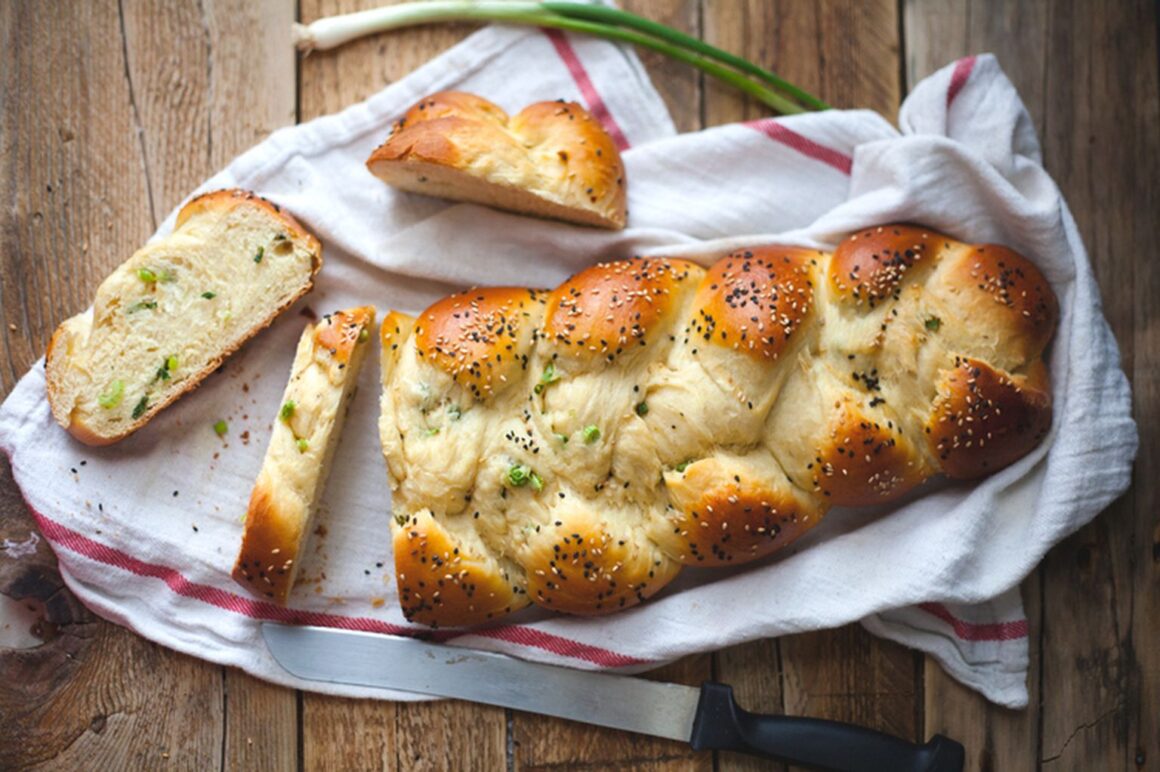 Scallion Pancake Challah by Molly Yeh
What happens when a scallion pancake and a loaf of challah make a baby…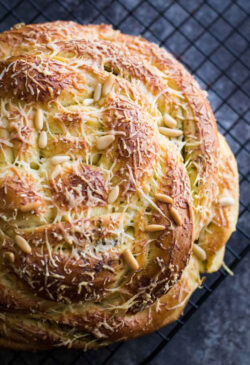 Pesto Stuffed Challah by Wyldflour
This pesto-stuffed challah has swirls of pesto and parmesan through each strand of the braid.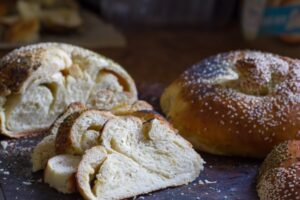 Cheesy Garlic Bread Stuffed Challah by What Jew Wanna Eat
A buttery, cheesy, garlicky loaf topped with sesame, poppy and wasabi sesame seeds.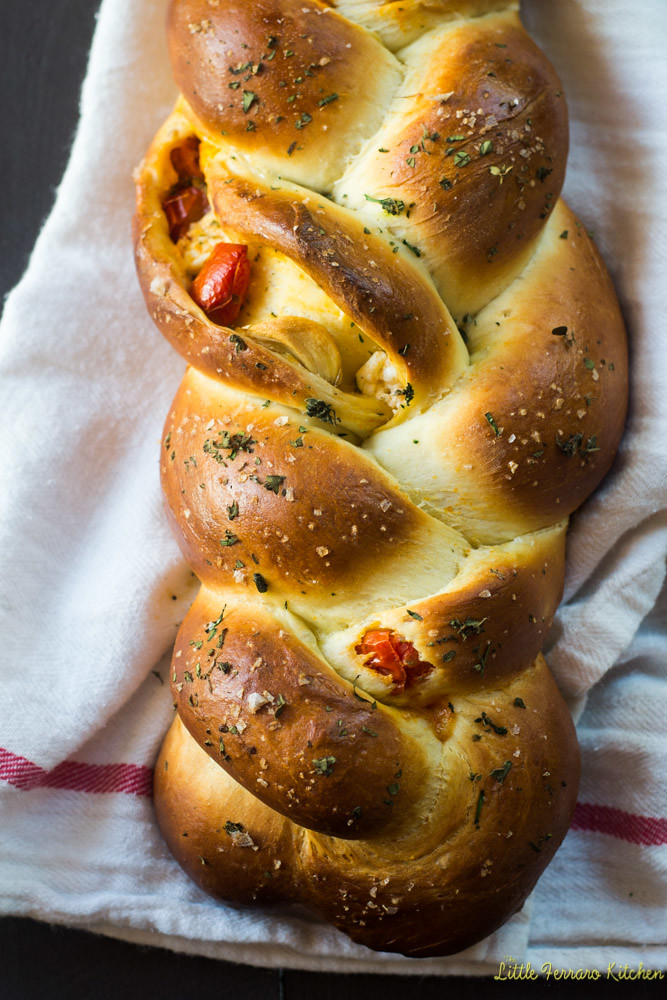 Tomato Stuffed Challah by Little Ferraro Kitchen
Each bite of this loaf has a stunning array of savory tomatoes and herbs.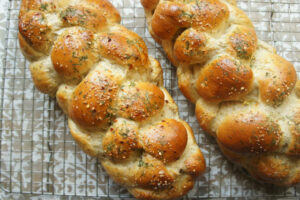 Dill Pickle Challah by Shannon Sarna
The dill pickle-ness of this recipe is subtle, with a topping of garlic, red pepper flakes, fresh dill, and sea salt that really shines.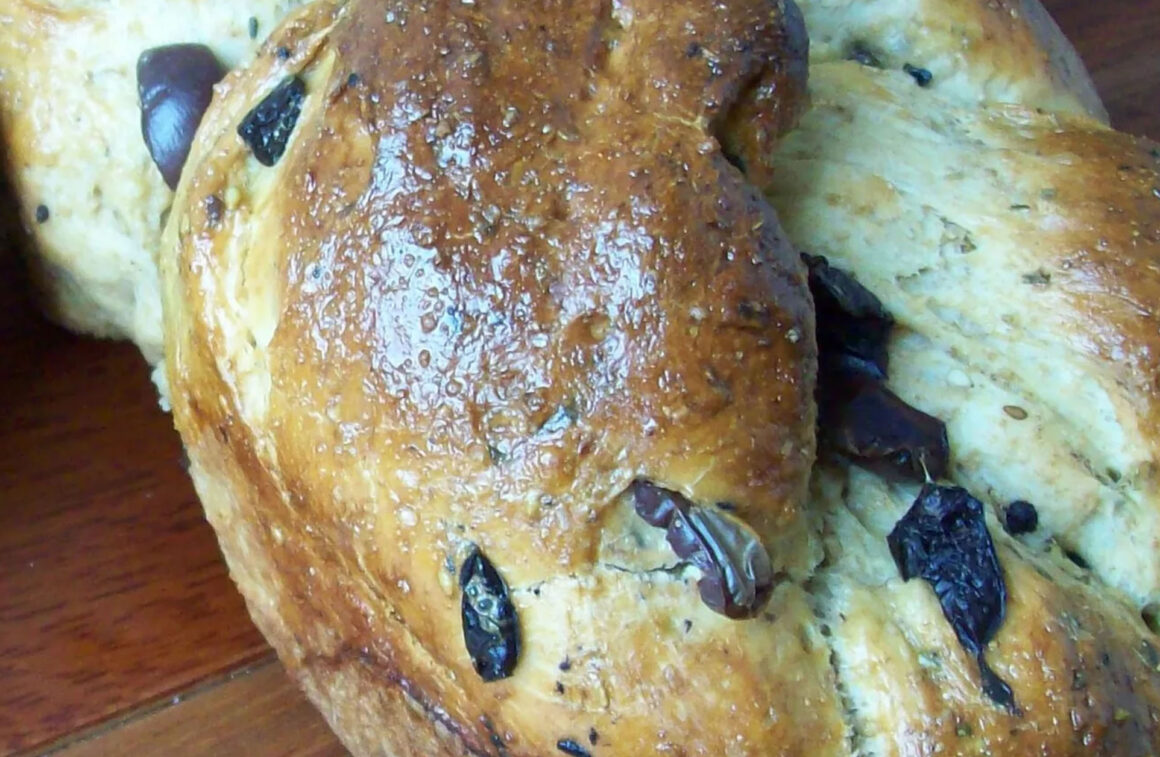 Za'atar and Olive Challah by Food 52
Made with the Middle Eastern spice and olives, this challah is best dipped in hummus.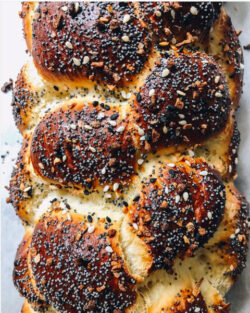 Braided Everything Challah Bread by Butter Loves Company
Here's a challah that embraces toppings. It's not your standard poppy or sesame seed challah bread. This challah has everything.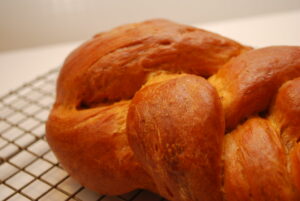 Chipotle Challah by Always Order Dessert
This loaf embraces the smoky and spicy flavors of chipotle and smoked paprika.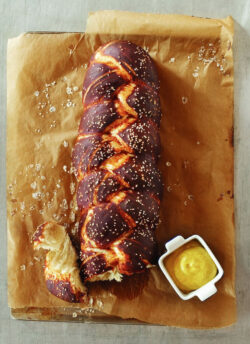 Hot Pretzel Challah by Jamie Geller
The ballpark meets the Shabbos table with this beauty.