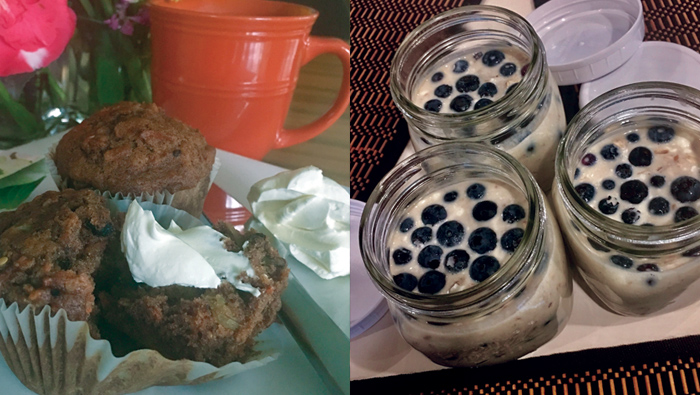 Physical activity has always been an important part of my life. Over the years I have benefited from everything from aerobics to Zumba. As I get older, I realize how valuable regular exercise is to my overall well-being. Along with making me physically stronger, it helps me mentally by reducing stress and promoting a more positive attitude toward life's daily challenges.
Until recently, I only related raising my heart rate with helping me feel physically fit. But in the last couple of years, I have realized the surprising benefits of slowing down and listening to the way I just breathe in and out. I discovered that stretching and flexibility improve my strength and muscle tone. I began the practice of meditation and yoga.
Loosely translated, yoga means to integrate the spirit and the physical body. It aims to transform the body as well as the mind by enhancing one's physical and mental capacity. It is a centuries' old exercise that, when practiced regularly, can aid in everything from reducing weight to boosting the immune system by enhancing the circulation of blood cells and stimulating the lymphatic system.
The beauty of yoga is you can begin at almost any age. The degree of flexibility is totally up to you. Modification and assistance through blankets, bolsters and props are always available to help achieve optimal benefit from the poses, and qualified instructors encourage proper form and provide variations for more difficult positions. The best part is ending class with "shavasana," or corpse pose, and quietly meditating. Not only relaxing, it's a rejuvenating and restoring way to end each practice.
All forms of exercise can be beneficial for the mind and the body. Yoga has become a welcome addition to my routine for overall health and well-being. Hectic schedules and busy lifestyles require us regularly to give ourselves the permission to slow down, breathe deeply and achieve a little inner peace. Namaste.
Everyone knows that breakfast is an important part of any healthy lifestyle. My hope is that you will enjoy these two offerings with a positive spirit and good appetite.
Morning Glory Muffins
There are many variations for these muffins. Make a batch and grab one on the way out the door to yoga class. Kept in an airtight container, they will last a week and stay perfectly moist and delicious!
2 cups all-purpose flour
1 cup dark brown sugar, firmly packed
2 teaspoons baking soda
1 tablespoon ground cinnamon
1 teaspoon ground ginger
½ teaspoon salt
3 large eggs
⅔ cup vegetable oil
2 teaspoons pure vanilla extract
¼ cup orange juice
2 cups peeled and grated carrots (about 4-5 large ones)
1 tart firm apple (like Granny Smith), peeled,
cored and grated
½ cup unsweetened grated coconut
½ cup golden raisins
½ cup chopped walnuts
2 tablespoons golden flaxseeds (optional)
Preheat oven to 375 degrees and spray a muffin pan lightly with nonstick spray (or use paper cupcake liners). Mix first six ingredients in the bowl of a standing mixer fitted with a paddle attachment. In another bowl, mix together the eggs, oil, vanilla and orange juice. Add wet ingredients to dry ingredients and mix until just combined. Remove bowl from standing mixer and fold in the carrots, apple, coconut, raisins, walnuts and flaxseed. Scoop mixture into muffin tins filling just to the top. Bake for 20-25 minutes until top of muffins spring back to the touch.
Blueberry Cheesecake Overnight Oatmeal
I love this idea for a breakfast that is hearty and delicious and waiting for me when I get up in the morning. Adding wholesome ingredients to rolled oats and letting it "cook" overnight in the refrigerator is pure genius! I happen to love blueberries, so this is the way I roll. You can use the basic wet ingredients and add anything you like, from fruit to nuts!
⅓ cup plain yogurt (whole, low-fat, nonfat – your choice)
½ cup rolled oats (I like Bob's Red Mill)
⅓ cup milk (again, any type you like)
1 tablespoon chia or flaxseeds (optional, but good for you)
½ teaspoon pure vanilla extract
Pinch of salt
2 tablespoons pure maple syrup
¼ cup fresh or frozen and thawed blueberries
3 tablespoons cream cheese
Zest and juice of half of a lemon
Stir together all ingredients in a bowl. Place in a pint jar and cover with a lid. Place in refrigerator for at least 4 hours, but preferably overnight.
Lisa Glickman is a private chef and teacher who lives in Portland. She has made
TV appearances on COTV in Central Oregon and appeared on the Cooking Channel's
"The Perfect Three." She can be reached at lisa@lisaglickman.com.