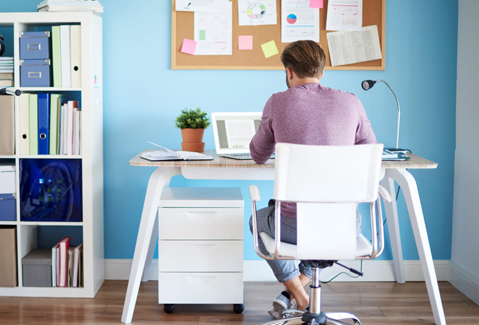 ---
Individual congregations offer various religious services online. Visit the website or Facebook page of your synagogue to stay connected. For a list of congregations from our 2019-2020 Resource guide click here.
If you have a virtual event to add, please visit https://orjewishlife.com/online-virtual-resources-submission/
ONGOING
2-1-1 COVID-19 Hotline
2-1-1 is the go-to public phone number to get information about the Coronavirus and will offer an entry point to field questions and concerns from Oregon residents about COVID-19. This program is a partnership with Oregon Health Authority. The line will operate from 8 am to 11 pm each day of the week and can be reached by dialing 2-1-1 or 866-698-6155; you can also test your zip code to 898211 (TXT211).
City of Portland
The City of Portland is coordinating with Multnomah County, regional and state partners to prepare for local impacts of coronavirus. Visit the city's COVID-19 page here.
IAC – Israeli American Council
IAC EDGE is a national cutting-edge membership-based community of Israeli and Jewish American young professionals, ages 22-42, who are passionate about Israel and seek extraordinary networking opportunities and professional development & business accelerators. Learn more.
IAC Gvanim Limmud builds and develops the future grass-roots community leadership of the Israeli-American and Jewish American community. Learn more.
IAC Mishelanu empowers students to become active as they explore and strengthen their Israeli and Jewish identities, building dynamic campus communities centered around "Israeliness." Learn more.
Jewish Community of Central Oregon
Offering a Virtual Shabbat Box. This Shabbat Box doesn't contain challah or candles, but rather essays, meditations and other resources for your senses that you can download and digest for Shabbat. jccobend.org
Jewish Family & Child Service
JFCS is helping clients continue to improve their lives by:
·       Increased support for Emergency Aid
·       Tele-health to continue care for our in-home seniors and counseling clients
·       Safety materials specially designed for people with disabilities
·       Continued, robust Holocaust Survivor services
For more information, visit jfcs-portland.org.
Jewish Federation of Greater Portland
The Jewish Federation of Greater Portland, Oregon Jewish Community Foundation and generous community leaders have launched an emergency fund related to the COVID-19 pandemic. To donate, visit jewishportland.org/covid19relief.
If you require assistance or would like to volunteer, visit jewishportland.org/jewish-portland-together, call 503-245-6219 or email volunteer@jewishportland.org.
Jewish Free Loan of Greater Portland
COVID-19 crisis loans will be available up to $1,000, and like all free loans are interest-free. Repayments will begin after 120 days with payments of $28/month for 36 months (for $1,000 loan). To apply for a loan, visit jewishportland.org/freeloan. For more information, email FreeLoan@jewishportland.org or call Ben Winkleblack at 503-892-7417.
Maimonides Jewish Day School
During uncertain times, Maimonides wants to increase spreading acts of goodness and kindness with the Good Deed/Mitzvah Challenge!
Click here to learn how to join and spread the #GoodDeedChallenge.
Mittleman Jewish Community Center. The MJCC is offering online programming that includes fitness, arts & culture and activities for kids. Visit oregonjcc.org/at-home.
Oregon Health Authority
Frequently asked questions and answers to COVID-19. Read more here.
Oregon Human Society
The Oregon Humane Society is gathering a list of emergency foster homes! Fill out the new online application and they'll contact you if/when they have a suitable fit for your household.
Submit an application: https://www.oregonhumane.org/emergency-foster-care/
Oregon Jewish Community Foundation
The Oregon Jewish Community Foundation has joined with the Jewish Federation of Greater Portland, our community partners and leaders to establish a COVID-19 emergency response fund for our Jewish community. Together with their partner, Jewish Federation, and other generous donors, we have quickly raised over $650,000 for our community's emergency response to COVID-19. Their goal is $750,000. You can give directly to Jewish Federation, or request a grant from your donor advised fund. If each donor fund advisor were to recommend a grant of 1% of the fund balance, we'd add so much to our community's financial resources for this unprecedented crisis. You can also transfer funds from your IRA RMD directly to Jewish Federation.
Also, if you or someone you know needs assistance, please click here.
Portland Business Journal
The Portland Business Journal is compiling a list of efforts to help Oregon businesses during the outbreak. Read the guide here.
Shabbat Alone, Together. Friday night with OneTable is all about feeling good, and we're looking at ways to keep that magic of Shabbat, while protecting the health and safety of one another. We know that this is difficult and isolating – but we hope that even anticipating Shabbat provides you with a moment to exhale. onetable.org/shabbatshalone
StandWithUs CONNECT:
Education, Inspiration and Community, From the Comfort of Home
As educational institutions close and travel halts due to Coronavirus, StandWithUs is utilizing technology to continue to educate about Israel, provide unique Israel experiences, fight antisemitism and build a growing community for people around the world.
StandWithUsConnect – will feature high quality, interactive educational content for people of all ages. Live webinars will include everything from antisemitism and Israeli archeology to virtual yoga classes with an Israeli touch. standwithus.com/connect
The Jewish Federation of Lane County
Offering assistance through their network of volunteers. Contact 541-484-2541 or jfs_lane@comcast.net. Visit the Federation's website for information and services available in Lane County and the city of Eugene. Jewishfedlc.org
The Jewish Federations of North America
Jewish Together is a virtual community and informative resources, powered by The Jewish Federations of North America. jewishtogether.org
Tinyhood Academy
All online breastfeeding classes will be offered free of charge. tinyhood.com
U-Haul
U-Haul is offering 30 days of free self-storage to students who have to move due to precautions surrounding the coronavirus pandemic. Many colleges and universities are taking precautions to prevent the spread of COVID-19 by temporarily closing campus and sending students home. uhaul.com
United Way
United Way has a COVID-19 Community Economic Relief Fund. They will help with bills, rent and food. Call 866-211-9966 and provide a zip code and you will be given a list of local agencies to provide assistance.

---
---