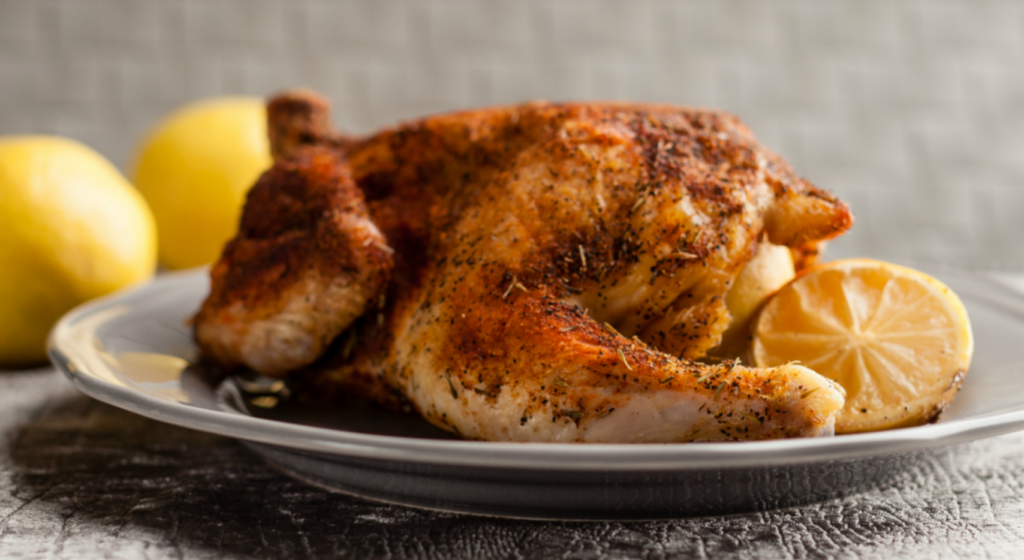 Sometimes the easiest suppers are the tastiest ones. This chicken takes minutes to prepare, you can put it your oven and forget about it for five hours, and come home to a delicious, moist, flavorful roasted chicken.
Recipe By Chayie Schlisselfeld for Kosher.com
Ingredients:
1 whole chicken
1 tablespoon salt
1 tablespoon paprika
1 teaspoon onion powder
1 1/2 teaspoons black pepper
1 teaspoon garlic powder
1 teaspoon thyme
1 head garlic with the top trimmed off, to expose the tops of the garlic cloves
1 lemon, halved
Directions:
Preheat oven to 250 degrees Fahrenheit.
Rinse and clean the chicken; pat dry.
In a small bowl, combine salt, paprika, onion powder, black pepper, garlic powder and thyme.
Place the head of garlic and the two pieces of lemon inside the cavity of the chicken. Rub the spice mixture throughout the outside of the entire chicken.
Place chicken in a 9- x 13-inch baking pan. Bake uncovered for five hours.