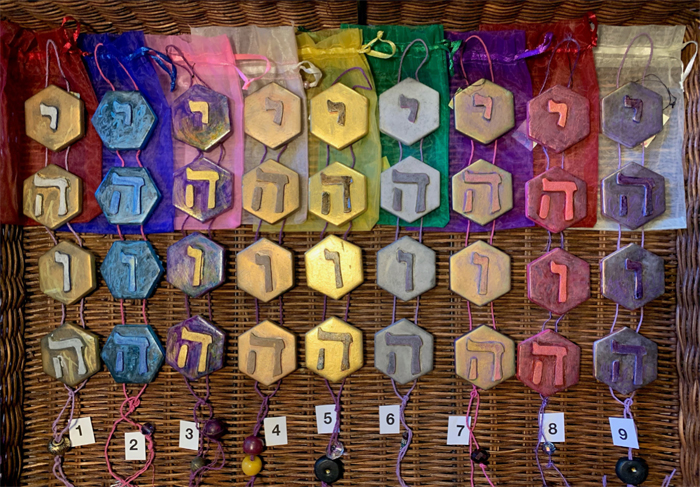 Photo: Shivitis Wall Art Linda Zahavi.
The holidays are approaching. Do you want to avoid crowded stores? Do you want to support local artists? Are you looking for a unique, one-of-a-kind gift?
You can answer all of those questions and purchase all of your holiday gifts in one place –without leaving home. Join ORA: Northwest Jewish Artists for the Virtual Marketplace: Gifts for all Occasions – a showcase of 20 artists highlighting their photography, fabric, fused glass, jewelry, paintings, pencil drawings, pottery, wood, sculpture and more.
ORA is a group of artists in the Portland area who have come together to support, share, inspire, enjoy and showcase their art.
Visit northwestjewishartists.org/shop from Wednesday, Nov. 25 at 9 am through Thursday, Dec. 17 at 5 pm to complete your holiday shopping and support your local community.
Due to the coronavirus, ORA has combined its annual Celebration of Art and Hannukah Fair into the Virtual Marketplace, where you can view and purchase affordable gifts and art from the comfort of your home.
For more information about ORA, visit northwestjewishartists.org.