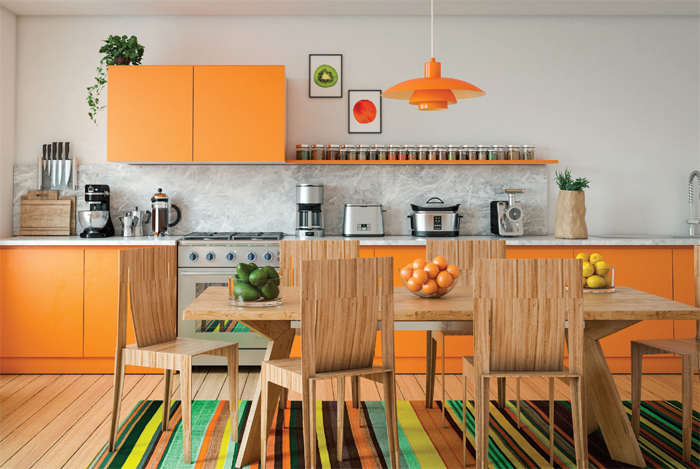 By Barbara Kaplan
The year 2020 marks the beginning of a new decade, and it's hard to believe that we have transitioned through 20 years into the 21st century.
It's time to look back over the past two decades and consider the things we have purchased for our home, be aware of the things we have eliminated and focus on what we would love to live with today.
Are we holding on to old stuff that no longer expresses our lifestyle? It's a matter of looking at our lives in a holistic way to determine what nurtures us and gives us meaning now.
There also may be a reaction to the societal chaos of 2019; the idea of home-as-sanctuary will be stronger than ever in 2020. That translates as a kind of calm, nurturing, warm minimalism described as "lived-in yet refined."
Before I give you my 2020 predictions, I do want to say that most importantly, you benefit from living with what you love, what brings you joy and pleasure. The rest is just stuff.
2020 Predictions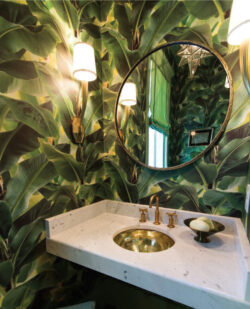 Vintage and traditional touches are added to bring interest to the current modern and industrial looks. This will give warmth and personality to a room.
Navy blue or classic blue adds contrast to the lighter tones we have used over the past few years. Blue can create calm, confidence and connection. The grey walls of recent years are an especially great canvas for blue, and when you add a pop of color like yellow, red or last year's coral – it comes alive.
Large floral and botanical wallpaper is back! Especially, sprucing up an entry to greet people entering your home or in powder rooms for that element of surprise.
Black as an accent is in! On walls, upholstery and floors. Drama and high contrast designs are cutting-edge!
Antiques are having a comeback. The aged look indicates a personalized story to the pieces and adds conversation as you explain what each piece means to you.
Give the kitchen character! It need not just be for function. It's a great space to add interesting pieces of art and express your style and individuality. After all, this is where everyone loves to congregate.
The '60s and '70s had the curved sofas and now we have them again with a modern twist and focus on line and curve. And watch for more Retro Revival Movement pieces, too.
To enhance and add allure to your master bathroom, install a luxurious soaking tub that is free-standing, either with a flat bottom or a clawfoot one for that traditional touch.
Texture is desired to increase luxury and coziness with soft feeling fabrics like velvet, mohair and the looped yarn of boucle, which also gives an aura of sophistication.
No matter the trends, and because your home is your holistic expression, always live with what you love. And as I say in my book, The Bajaro Method: Rooms Have No Feelings, YOU Do!
Barbara Kaplan, IFDA, Allied ASID is a Phoenix-based Holistic "Interior" Design Consultant and CEO of Design Dimensions and Barbara's Picks. For more information, contact Barbara at 480-998-5088.