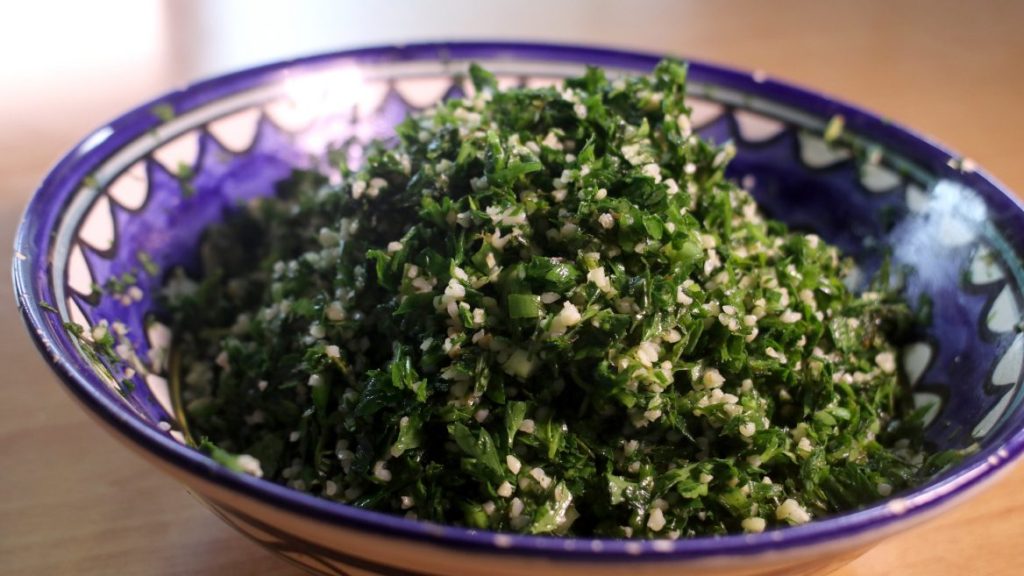 ISRAEL21c's Tayim cooking series shows you how to put a Middle Eastern taste on your table with a cool bulgur-and-herb salad, no cooking required.
Tabbouleh is a classic Mideast salad based on bulgur wheat, parsley and mint. Here we show you how to whip up this refreshing and satisfying dish for your summer table with no cooking (the secret is steeping the bulgur).
Ingredients:
2 cups of finely chopped fresh parsley
1 cup chopped fresh spearmint
1 ½ cups of steeped & drained bulgur wheat
10 stalks of green onion, chopped
½ cup olive oil
Juice of one medium lemon
Salt & pepper to taste
Mix all ingredients thoroughly and serve.
Executive Producer – Jonathan Baruch
Producer/Director – Haim Silberstein
Chef – Jessica Halfin
Camera – Ari Amit
Coutesy ISRAEL21c