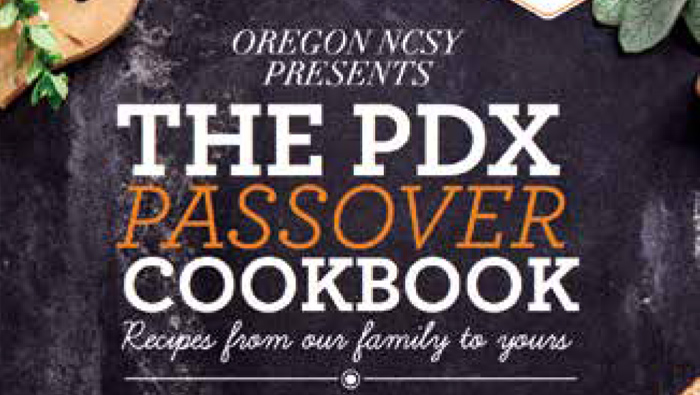 Portland teens are seeking recipes to create a local Passover cookbook.
"The project was created to allow the senior ambassadors for NCSY  to have a project to work on that both fosters Jewish culture and allows us to be involved in our Jewish community, says Hannah Rosenbloom, on of the board of seniors who want to be leaders and more involved in the NCSY program. "The Passover cookbook does this perfectly because not only does it involve the entire community and their recipes and input it also allows all of us to have a project that we can be passionate about and work on together as a last big hurrah of our involvement in high school NCSY."
Hannah is joined on Oregon NCSY's senior ambassador board by fellow 12th graders Daniel Hurwitz, Sammy Schnitzer, Justin Bloom and Emilia Hurwitz.
The PDX Passover Cookbook invites community members to submit recipes for the cookbook online at oregon.ncsy.org/articles/passover-cookbook. Cooks who submit a recipe(s) will have a chance to pre-order a cookbook and save 20%.
The senior ambassadors and Oregon NCSY Director Meira Spivak will decide if recipes are kosher for Passover or have Passover equivalents.
"We are not only accepting gluten free, but plan to put the total number of gluten-free recipe included on the cover," says Meira.
The teens will edit and format the recipes to create the PDX Passover Cookbook. The teens will market the book as a fundraiser.
"It's a wonderful way for us to walk away from our time with the program not just with the memory's and the enhanced love for learning and Jewish culture but also with a physical representation of a time that we were able to bring the community together to do what Jews do best and make delicious food," says Hannah.