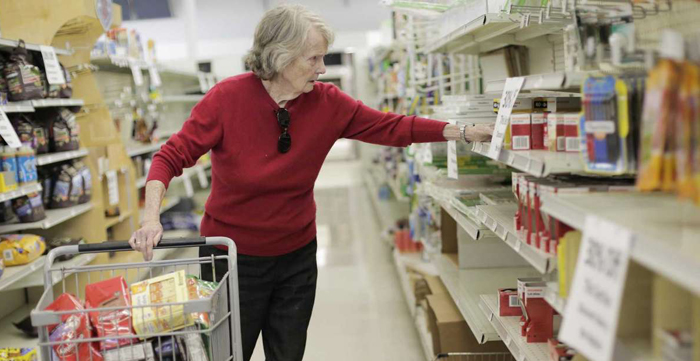 Individual congregations offer various religious services online. Visit the website or Facebook page of your synagogue to stay connected. For a list of congregations from our 2019-2020 Resource guide click here.
If you have a virtual event to add, please visit https://orjewishlife.com/online-virtual-resources-submission/
ONGOING
2-1-1 COVID-19 Hotline
2-1-1 is the go-to public phone number to get information about the Coronavirus and will offer an entry point to field questions and concerns from Oregon residents about COVID-19. This program is a partnership with Oregon Health Authority. The line will operate from 8 am to 11 pm each day of the week and can be reached by dialing 2-1-1 or 866-698-6155; you can also test your zip code to 898211 (TXT211).
Administration on Aging
Visit Eldercare Locator, a public service of the U.S. Administration on Aging connecting you to services for older adults and their families. You can also reach them at 1-800-677-1116.
AARP Live Q&A Event: The Coronavirus. 1 pm every Thursday. During the 90-minute live event, government experts answered questions about health concerns. caregiving and avoiding scams related to COVID-19. Watch here.
Gizmodo
Gizmodo's website has DIY instructions on how to make a face mask from a T-Shirt or coffee filter and bandanna. The Centers for Disease Control and Prevention advised that people in the U.S. wear masks in public settings to mitigate the spread of COVID-19 between individuals who may be asymptomatic.
Grocery Stores – Hours for Seniors
The CDC still recommends that older shoppers and other vulnerable groups stay home if they can, and grocery delivery and curbside pick-up remain safer options.
If you have no other choice but to go out and shop, here are a few things you'll want to remember:
Bring hand sanitizer and a small baggie of disinfecting wipes
When you're cashing out, use a debit or credit card. That way you don't have to hand over bills or receive change
Wash plastic or metal containers with soap and water
If the item is cardboard, wash your hands after you've picked it up or put it away at home
Clean off the counters that you put your groceries on
Fred Meyer and QFC are reserving 7-8 am Monday through Thursday for at-risk shoppers.
Trader Joe's will reserve its first hour of business for seniors and other at-risk groups – from 9 to 10 am.
Walgreens will offer a senior hour from 8 to 9 am on Tuesdays. The company says customers 55 and older will also receive special discounts.
New Seasons says it's going to start implementing customer capacity limits based on store size. They say they want to support the health and safety of staff, customers and communities. They're also asking shoppers respect the "community care hour" from 8 to 9 am for seniors, immunocompromised and pregnant customers.
Albertsons and Safeway announced last week that they will open over 2,200 stores nationwide for 'senior shopping' on Tuesdays and Thursdays from 7 to 9 am.
Locally, Chuck's Produce & Street Market in Vancouver is offering special hours for senior citizens and women who are pregnant on Tuesdays and Thursdays from 8-10 am. They are also extending their Tuesday senior discount to seniors during their special shopping windows.
Target said its stores will reserve the first hour of operations each Wednesday for the elderly and people with underlying health conditions.
Whole Foods stores in the U.S. and Canada will serve adults ages 60 and older for one hour before opening stores to the general public, as well.
Jewish Family & Child Service
JFCS is helping clients continue to improve their lives by:
·       Increased support for Emergency Aid
·       Tele-health to continue care for our in-home seniors and counseling clients
·       Safety materials specially designed for people with disabilities
·       Continued, robust Holocaust Survivor services
For more information, visit jfcs-portland.org.
Jewish Federation of Greater Portland
The Jewish Federation of Greater Portland, Oregon Jewish Community Foundation and generous community leaders have launched an emergency fund related to the COVID-19 pandemic. To donate, visit jewishportland.org/covid19relief.
If you require assistance or would like to volunteer, visit jewishportland.org/jewish-portland-together, call 503-245-6219 or email volunteer@jewishportland.org.
Jewish Free Loan of Greater Portland
COVID-19 crisis loans will be available up to $1,000, and like all free loans are interest-free. Repayments will begin after 120 days with payments of $28/month for 36 months (for $1,000 loan). To apply for a loan, visit jewishportland.org/freeloan. For more information, email FreeLoan@jewishportland.org or call Ben Winkleblack at 503-892-7417.
Mittleman Jewish Community Center. The MJCC is offering online programming that includes fitness, arts & culture and activities for kids. Visit oregonjcc.org/at-home.
Oregon Health Authority
Frequently asked questions and answers to COVID-19. Read more here.
Oregon Jewish Community Foundation
The Oregon Jewish Community Foundation has joined with the Jewish Federation of Greater Portland, our community partners and leaders to establish a COVID-19 emergency response fund for our Jewish community. Together with their partner, Jewish Federation, and other generous donors, we have quickly raised over $650,000 for our community's emergency response to COVID-19. Their goal is $750,000. You can give directly to Jewish Federation, or request a grant from your donor advised fund. If each donor fund advisor were to recommend a grant of 1% of the fund balance, we'd add so much to our community's financial resources for this unprecedented crisis. You can also transfer funds from your IRA RMD directly to Jewish Federation.
Also, if you or someone you know needs assistance, please click here.
RetireGuide
Guide that covers the recent COVID-19 outbreak and what currently retired, or soon-to-be retired professionals should know: retireguide.com
StandWithUs CONNECT:
Education, Inspiration and Community, From the Comfort of Home
As educational institutions close and travel halts due to Coronavirus, StandWithUs is utilizing technology to continue to educate about Israel, provide unique Israel experiences, fight antisemitism and build a growing community for people around the world.
StandWithUsConnect – will feature high quality, interactive educational content for people of all ages. Live webinars will include everything from antisemitism and Israeli archeology to virtual yoga classes with an Israeli touch. standwithus.com/connect
The Jewish Federation of Lane County
Offering assistance through their network of volunteers. Contact 541-484-2541 or jfs_lane@comcast.net. Visit the Federation's website for information and services available in Lane County and the city of Eugene. Jewishfedlc.org
The Jewish Federations of North America
Jewish Together is a virtual community and informative resources, powered by The Jewish Federations of North America. jewishtogether.org
The Sephardic Jewish Brotherhood of America
We're excited to announce the launch of our Sephardic Digital Academy, a new national partnership to connect and educate our Sephardic community institutions, synagogues, Rabbis, educators, and members across the United States.
We are partnering with more than a dozen affiliated synagogues and institutions to bring you new weekly classes and series on Sephardic Torah, Halakha, traditions and customs, Ladino language instruction, Sephardic cooking, and so much more.
United Way
United Way has a COVID-19 Community Economic Relief Fund. They will help with bills, rent and food. Call 866-211-9966 and provide a zip code and you will be given a list of local agencies to provide assistance.