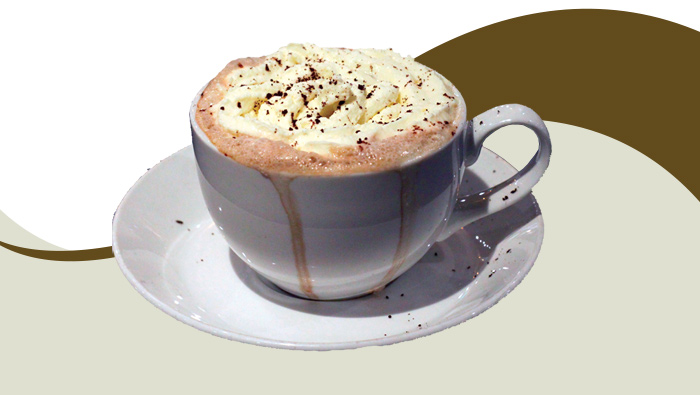 Now that winter is fully upon us, it's time to recharge with a mug of hot cocoa. Portland offers plenty of spots for warming up with a chocolatey beverage.
Alma Handmade Chocolates
You might be familiar with this local chocolatier because of its unique 23-karat-gold chocolate icons. But you may not know that Alma is a true hot chocolate hotspot. Among the nine varieties offered are a classic drinking chocolate, a kiddie cocoa and even a tea-infused hot chocolate. For more exotic tastes, there's a Thai coconut concoction with ginger, chilies and lime, and a hot chocolate made with habanero caramel.
Alma NE: 140 NE 28th Ave, | Alma SE: 1323 SE 7th Ave. | 503-517-0262 | almachocolate.com
Cacao
The two downtown locations of this high-end chocolate shop offer a range of hot chocolate options. The everyday hot chocolate comes in milk and dark options, and then there are three "drinking chocolates" – Rivoli, a rich, European-style dark chocolate beverage; a cinnamon-infused milk and dark version; and "Spicy," which is spiked with cayenne, smoked paprika and ginger. Dairy-free customers will enjoy the almond milk hot chocolate. All of Cacao's beverages have a high ratio of chocolate to liquid. For a take-home experience, you can purchase a 12-ounce bottle of premium ground drinking chocolate.
414 SW 13th Ave., 503-241-0656 | 712 SW Salmon St., 503-274-9510 | cacaodrinkchocolate.com
Cup & Bar
This year-old tasting room and store, which is run by Trailhead Coffee Roasters and Ranger Chocolate Company, pairs small-batch coffee with handmade chocolate. Try a Ranger mocha or a hot chocolate, and accompany it with a tasty baked goodie.
118 NE Martin Luther King Jr. Blvd. | 503-388-7701 | cupandbar.com
Moonstruck Chocolate
The five locations of this shrine to all that is chocolate provide plenty of sweet satisfaction. You can accompany your cup of classic, dark or Mayan hot chocolate with a truffle or two. Take-home tins of ground chocolate are also available.
moonstruckchocolate.com
Oui Presse
While this beloved local coffee shop offers much more than hot chocolate, customers make trips here just for a cup of cocoa. What makes it so special? Café owner Shawna McKeown explains, "We make our hot chocolate by melting down a combination of Belgian milk and dark chocolate, adding a few flavor-enhancing (and all-natural) ingredients and blending it until it's just right. We also use this mixture as the base for our mochas." McKeown's chocolate chip cookies, also made with Belgian chocolate chips, are a great accompaniment.
1740 SE Hawthorne Blvd. | 503-384-2160 | oui-presse.com
Provisions Market Hall-Eugene
Eugene is home to a great new foodie destination where you can enjoy hot chocolate. Located in the bustling 5th Street Public Market, Provisions Market Hall serves up a hot dark chocolate ganache with housemade whipped cream and a dusting of chocolate on top. Sit down and enjoy a cup in between shopping for groceries and people watching.
296 E Fifth Ave., Eugene | 541-743-0660 | provisionsmarkethall.com
Woodblock Chocolate
Although this small shop at the front of a chocolate factory does not prepare beverages, it does sell bags of high-quality drinking chocolate for $20. Ground into small particles for ease of melting, the chocolate is made from 70% cacao. Woodblock recommends whisking it into simmering nut, soy or cow's milk. For even more chocolatey goodness, add a few specialty origin chocolate bars to your order; they come in flavors including dark milk, toasted sesame and salt.
SE Oak St. | 503-477-5262 | woodblockchocolate.com