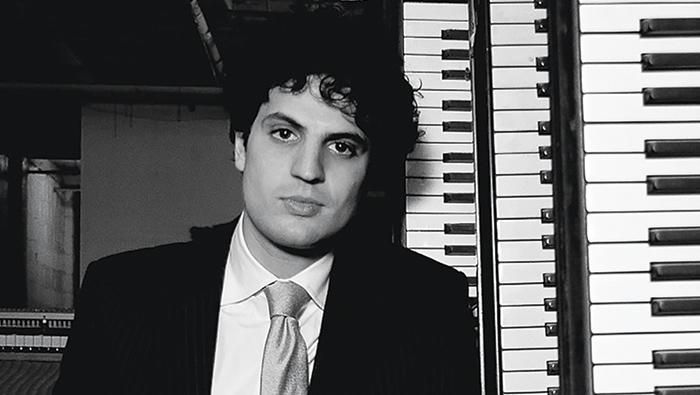 George Fendel, 75, has lived jazz for most of his life.
While his peers were listening to Buddy Holly, George discovered that jazz "really resonated for me a whole lot more." He soon realized performing was not where he would make his mark.
"I know my skill level," says George, who enjoys playing jazz piano, though not at the level of the music he shared during his 28-year career in jazz radio in Portland. "I'm nowhere near what these guys do. That's not modest, that's fact."
He calls meeting Ira Gershwin in 1961 "a big moment in my life." Visiting friends in Los Angeles, 19-year-old George decided to drive to Gershwin's home in Beverly Hills to thank him personally for an autographed photo of the Gershwin brothers that his mother had gotten for him. He was amazed to be invited in to meet the man who "contributed so much to America's song book."
Through jazz clubs, his radio show and as a three-term president of the Jazz Society of Oregon, George went on to meet a lot of celebrated jazz musicians and formed close friendships with many. He now draws on his connections with the jazz world to promote occasional live concerts at Classic Pianos in Portland.
The series began eight years ago when his friend Alan Broadbent – a two-time Grammy-winning jazz pianist, composer and arranger – called to say he was visiting Portland in a nonmusical capacity and wanted to have lunch with George.
"I asked him, 'If I can find you a good piano someplace, will you play?' " says George. "He said 'Sure. Just give me the door after your expenses. But make sure it's a good piano.' "
George connected with Classic Pianos, home of the 100-seat Recital Hall that features a concert-level grand piano.
"We filled the place on a week and a half notice," says George. "Now we're in our eighth year of doing these concerts."
George says he doesn't make money on the concerts himself. He does it "for the thrill of doing it and re-establishing friendships with musicians I know."
The next concert in the occasional series will feature Israeli jazz pianist Ehud Asheri.
Born in Israel in 1979, Ehud's family moved to New York when he was a child. The New Yorker has called Ehud "a master of swing and stride." Ehud began playing piano as a child and discovered a passion for jazz with his first visit to Smalls Jazz club in Greenwich Village. Ehud learned the ropes at Smalls, spending his early teens becoming a fixture of the late-night jam sessions.
This is a return engagement for Ehud, who George said was very popular when he was here in July and again in November of last year.
"He loves playing here, and he credits us with him playing more solo piano," says George.
GEORGE FENDEL PRESENTS
WHO: Pianist Ehud Asheri with singer Hilario Gardner
WHEN: 3 pm, Sunday, Nov. 5
WHERE: Classic Pianos, 3003 SE Milwaukie (corner of Southeast Powell)
TICKETS: $20 suggested donation; call Peggy at 503-239-9969