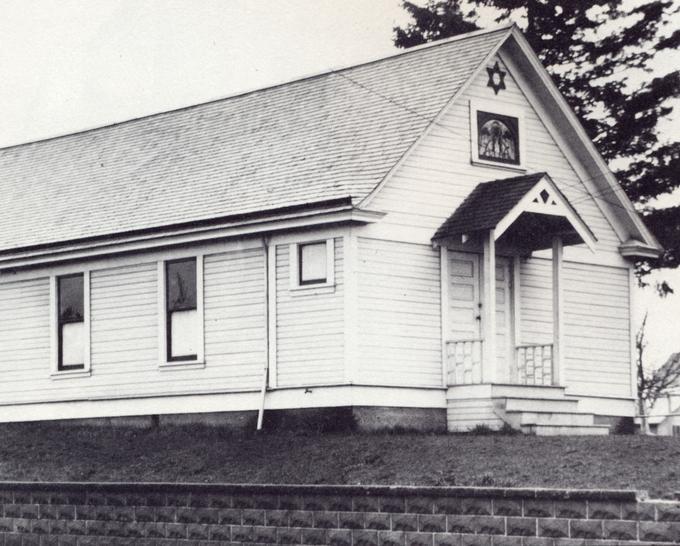 In the historic Alberta Arts Neighborhood of Northeast Portland, developers have had their eye on a modest wooden building that once served as a home for Jewish community in NE Portland. While home builders see a demolition and million dollar houses being built, members of Portland's eastside Jewish communities see a building with a history all of Portland can be proud of – thriving minority communities, a vibrant cultural hub and an undeniable resistance to bigotry and discrimination.
The Alberta Shul Coalition, a group of younger Jewish community leaders have approached the seller with their proposal who agreed to work them, despite being outbid by Renaissance homes. Now in escrow, they are calling for charitable donors to help save and renovate this historic property.
Tifereth Israel, an Orthodox Jewish congregation bought the building in 1914, and stayed until they outgrew the space. When the synagogue put it up for sale in 1952, a local Christian congregation made an offer. But neighbors and the Realtor found out that this was an African American church and urged the synagogue not to sell. This is Tifereth's response:
"We regard such pressures as being violative of the principles of Americanism, of Judaism, of Christianity and of common decency… To deprive any group of people the right to meet and to worship merely because God chose to make them a part of the colored majority of mankind is repulsive to Americans who love their country and the great principles of democracy […] In the event you refuse to close the sale, we desire to be released from our listing agreement so that we may ourselves consummate the moral agreement we have entered into."
The sale went through, and the building has been home to communities of faith and arts groups ever since.
"This is who we are as Jews and as Portlanders," says Annie Rose Shapero, a Portland Realtor and Jewish community member. "The Alberta Shul isn't proposing a dusty monument – this is the living continuation of a proud history in a historic building."
The Alberta Shul will provide eastside Jews much needed access to participation in Jewish life. The building will operate as a nonprofit venue and cultural organization. In addition to providing its own programming, The Alberta Shul will offer local Jewish congregations and nonprofit organizations the chance to rent this beautiful and historic venue for eastside programming and events.
The coaltion is calling on the community to help us raise funds  to complete the sale and enter into the first phase of renovations. Anyone who can offer a charitable donation, matching grants or a short-term loan to preserve this historic treasure and help keep it a place of Jewish community, vibrant expression and social justice should call Annie Rose Shapero at 503-453-6447 or Eleyna Fugman 503-703-5205 or donate online here.