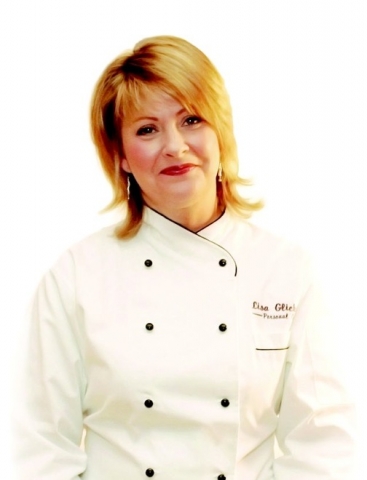 Thanksgiving, Hanukkah and New Year's Eve … the trifecta of reasons for over-indulging!
Now that the excesses of the holidays are behind us, it's time to get back to a more reasonable routine of healthier eating, regular exercise and a bit more sleep. In our house, January means ski season. Since our son is a ski racer who trains three days a week, he needs to eat extra protein to keep his muscles strong. Protein helps the body repair cells and make new
ones. It is also important for growth and development during childhood, adolescence and pregnancy. Proteins are found in animal sources such as meats, milk, fish and eggs, as well as in plant sources such as soy, beans, legumes, nut butters and some grains.
A great source of protein is found in quinoa (pronounced "keen-wah"). Quinoa has been popping up on stylish restaurant menus and salad bars everywhere. Quinoa is a so-called "complete protein" grain, although it's not really a grain at all. It is actually a seed from a flowering plant that has been cultivated for thousands of years. Quinoa grains contain essential amino acids like lysine and good quantities of calcium, phosphorus and iron. More important, you ask, does it taste good? The answer is yes! The taste and texture of quinoa is a bit like brown rice crossed with oatmeal. It's fluffy, creamy, crunchy and somewhat nutty, all rolled into one. It can be served plain as a side dish or mixed with chopped vegetables, dried fruit and nuts for a great cold quinoa salad.
Another tasty way to eat quinoa is processed into pasta. A good friend of mine who is trying to maintain a gluten-free diet suggested that I try quinoa linguini. I was happily surprised to find that when cooked correctly, the taste and texture was very similar to regular wheat pasta — and it's completely gluten- free! Quinoa pasta can be found in many shapes and sizes, from spaghetti and linguini to elbow and fusilli, allowing you to substitute it for regular wheat pasta in many of your favorite recipes. You can find it in most grocery stores near the regular pasta or in the gluten-free section.
I let quinoa pasta "stand in" in this recipe for linguini with zucchini, toasted walnuts and pecorino romano cheese. Pecorino romano is a tangy sheep's milk cheese that has about the same texture as Parmesan. The quinoa pasta works beautifully with the tender-crisp zucchini, and the addition of chopped fresh mint and basil really make this dish bright and super flavorful. Served warm or just at room temperature, this is a quick, easy and delicious protein-rich meal.
Lisa Glickman is a private chef and teacher, and she recently made a TV appearance on the Cooking Channel's "The Perfect Three." She can be reached via email at lisa@lisaglickman.com.
Quinoa Linguini with Walnuts, Zucchini and Pecorino Romano
3 zucchini
2 teaspoons kosher salt
2 garlic cloves, chopped
2-3 anchovy fillets, minced (optional)
1⁄2 teaspoon red pepper flakes
1 pound quinoa linguini
1⁄3 cup extra-virgin olive oil
3⁄4 cup walnuts, toasted and coarsely chopped
1 cup pecorino romano cheese, grated
1⁄2 cup thinly sliced fresh basil
1⁄4cup chopped fresh mint
Additional olive oil and grated cheese for serving. Additional pasta water.
Using a mandoline or a vegetable peeler, slice zucchini into long thin strips. discard scraps. Place in colander over a large bowl. (My large salad spinner works great for this.) Sprinkle with salt and toss with your hands to evenly coat. Let stand for 20 to 30 minutes. Rinse zucchini under cold water and spin dry. Spread on paper towels and roll up to drain. Set aside. Combine chopped garlic, red pepper and minced anchovy (if using) in a warm pasta bowl. Cook pasta in a large pot of boiling, salted water until al dente. Be careful not to overcook! drain pasta and transfer to pasta bowl with garlic mixture. Add 1⁄3 cup of the olive oil and toss to coat. Add zucchini, walnuts, half of the cheese, basil and mint. Add additional pasta water if pasta seems too dry. Season with freshly ground black pepper and salt to taste. Garnish with additional olive oil and cheese.