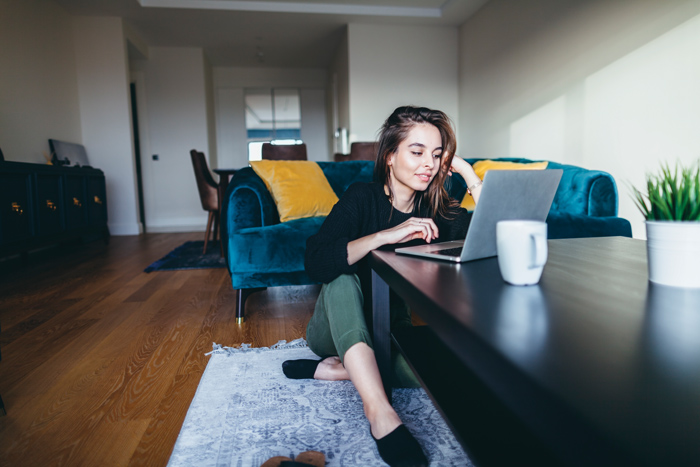 SUBSCRIPTION CLOTHING BOXES ARE ALL THE RAGE
Do you hate to go clothes shopping? Did you know that you can have clothing and accessories delivered to your door each month that have been custom picked for you by a stylist? It's true! Today you can get monthly subscription boxes filled with makeup, books, food, pet products and more, and clothing is a big part of that growing market. Interested? Perhaps you'll give one of these subscriptions a try.
Le Tote offers designer-quality clothing and accessories from athleisure to professional styles for rent. Plans include one or two totes per month. Each tote contains three garments and two accessories. Wear them as often as you want and at the end of the month, return the pieces with the USPS prepaid shipping label. If you can't part with one of the items, you can purchase it at up to 50% off. letote.com
Cost: Subscriptions start at $79 per month.
StitchFix is a personal styling service. You begin by filling out a style profile where you set the price range that fits your budget. Styles for kids, men and women, with plus, petite and maternity sizes available. For each shipment, you pay a $20 styling fee, which is credited toward anything you keep. Each month, buy what you like and send back the rest. Shipping and returns are free. stitchfix.com
Cost: $20 styling fee is applied to any item you decide to keep.
With Golden Tote, new totes go on sale the first Monday of every month, and if you like surprises, this is the service for you. The mini tote contains two clothing items, one you choose and one surprise. The Golden Tot contains five clothing items – two you choose and three surprises. The Surprise Tote contains three clothing items that are all a surprise. Items you want to keep are available for purchase at more than 50% off. goldentote.com
Cost: Subscriptions start at $59 per month with $9.95 flat rate shipping fees.
Trunk Club is Nordstrom's personal styling service. Start by taking a style quiz where you will be paired with an expert stylist. The stylist will select apparel and accessories based on your preferences, and you will receive a preview email to review before the items are shipped to you. Keep what you love, return what you don't with free shipping. trunkclub.com
Cost: $ 25 styling fee is applied towards items you choose to keep (fee is waived if you use a Nordstrom credit card).
Luxe Catch is a surprise box service with apparel based on your style questionnaire and their monthly themes. You can choose from the Bargain Box for $50 per month with one or more items valued up to $200, or the Posh Box for $250 monthly that includes three or more items with a combined retail price up to $1,000. luxecatch.com
Cost: Starting at $50 per month.
Fabletics, co-founded by Kate Hudson offers athletic wear including leggings, shorts, yoga pants, sports bras, outfits and more. The monthly subscription gives you the option to "shop" or "skip" your shipment of workout looks based on your style and exercise preference. New VIP members can get two leggings for $24. fabletics.com
Cost: Subscription is $49.95 with free shipping on orders of $49.95 or more.
ThredUp is "the world's largest online thrift store," where you can purchase new and secondhand clothing and accessories. You also can order Goody Boxes that give you the option of shopping the site or having a stylist pick out 10 unique items from $20 per piece. Your nonrefundable $10 deposit will then be applied to what you keep. Just return unwanted items within seven days with the included prepaid shipping label. They also offer a Clean Out service where you can fill their bag with high-quality clothing, handbags, shoes and accessories. They will inspect, photograph, list and ship your items for you and you will earn cash or credit for accepted items. Unaccepted items are sent back to you (for a small fee) or responsibly recycled. thredup.com
Cost: $10 deposit for Goody Boxes (will be applied to kept items); no subscription necessary.