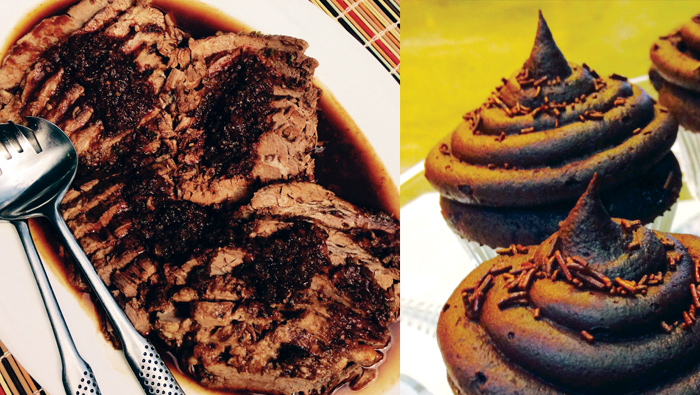 Shortly before my 50th birthday, I retrieved the daily mail and discovered among the bills an invite from AARP. To my horror, it was addressed to me! It was no mistake. I was officially old! I am a cardholding member of the bona fide baby boomers. A time before letters at the end of the alphabet identified generations. I began to take notice of ads for pills, creams and exotic fruit extracts promising the rapid loss of belly fat, vanishing night sweats and disappearing crow's feet. Could their claims be true? Was my youth just a phone call away? Probably not.
As we grow older it is more important than ever for us to take care our bodies and our minds. We need to eat sensibly, exercise regularly, get plenty of sleep and, above all, give ourselves a big break now and then. No magic pill or cream will restore my youth. It is what it is. That was 'then,' this is 'now'… even if I may secretly reminisce that 'then' was better.
Women are girlfriends, wives, mothers, sisters and daughters. We are presidents, teammates, artists, creators and volunteers. Women repair broken hearts, build bridges, put out fires and mend fences … literally and figuratively! As we grow older it's easy to lose sight of the accomplishments we have made and the lives we have touched. It is a privilege to grow older and, as they say, it's better than the alternative! There comes a time when I have to accept that no matter how many lunges I do, my butt will never look like Jennifer Lopez's. That won't stop me from going to the gym. We must learn to accept the things we cannot change, because in the wise words of my husband's late, great Aunt Nettie, "What can you do about it? Gornisht!"
Recently our family laid Nettie's headstone. Nettie Glickman Maizels was born in Portland in 1914 the youngest of eight children. Being the youngest, she may have been thought to be quiet or shy. She was just the opposite. She loved being the center of attention and the life of the party! Nettie graduated from Commerce High School (now Cleveland High) and married Sam Maizels at 19. Her father lost everything during the Depression, and it seemed for her college would not be an option. That didn't stop her. In her late 30s, and with two young daughters, she enrolled at the University of Washington; in 1958 she graduated Phi Beta Kappa! She went on to have a long career as a Seattle court reporter. She was also a fabulous cook.
After she passed, her daughters lovingly put together a collection of her favorite recipes. I was lucky and grateful to receive one. Nettie took great pride in everything she prepared. The book is filled with pictures of Nettie at the stove in her kitchen in Seattle, along with quotes and stories from a life well lived. Nettie lived in that home for 60 years before she passed at 98. That is a lot of great meals!
Nettie got this first recipe from the daughter of a friend. I had to try it for its unusual ingredient: sauerkraut. Sauerkraut is viewed as a superfood for the digestive system. Raw cultured vegetables also help to rebuild the immune system as well as detoxify the body. In this cupcake, it is undetectable and makes a beautifully moist cake.
Sauerkraut Cupcakes
1½ sticks unsalted butter, softened
1½ cups sugar
3 eggs, room temperature
1 teaspoon vanilla extract
2¼ cups flour
½ cup cocoa
1 teaspoon baking powder
1 teaspoon baking soda
1 cup buttermilk, room temperature
2/3 cup sauerkraut, drained, rinsed and chopped
Place butter and sugar in the bowl of a standing mixer. Mix until light and fluffy. Add eggs one at a time until incorporated. Add vanilla. Sift together flour, cocoa, baking powder and baking soda. Add alternately to creamed mixture with 1 cup buttermilk. Stir in sauerkraut. Fill cupcake liners ¾ full and bake at 350º for 20-25 minutes.
Chocolate Fudge Frosting
1 stick unsalted butter
3 cups powdered sugar
½ cup cocoa
1/3 cup heavy cream
1 teaspoon vanilla extract
¼ teaspoon salt
1 teaspoon espresso powder (optional)
Place ingredients in the bowl of standing mixer with a whip attachment. Start slowly at first and whip until light and fluffy.
Impossibly Easy BBQ Beef Brisket
Unlike those magic pills and potions, this recipe really works. Place these few ingredients in your slow cooker and set for a long, slow cook. Go for a long walk, take that yoga class or binge watch Netflix … you have all day!
4-5 pounds beef brisket, trimmed of some, but not all, of the fat
1 24-ounce jar dill pickles, juice and all
1 12-ounce bottle favorite BBQ sauce
A little beef stock or water
Place pickles in a blender or food processor and chop until fine. Place beef brisket in slow cooker. Add chopped pickles with juice and entire bottle of BBQ sauce. Rinse bottle with a little water or stock and add to pot. Cook on the lowest setting until tender. Good the same day, but even better a day or so later!
Lisa Glickman is a private chef and teacher who lives in Portland. She has made TV appearances on COTV
in Central Oregon and appeared on the Cooking Channel's "The Perfect Three."
She can be reached at lisa@lisaglickman.com.