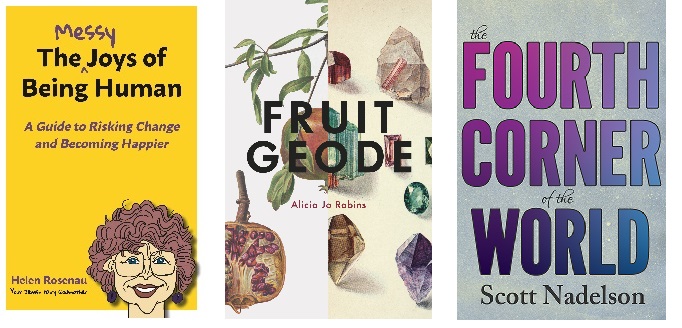 Compiled by Deborah Moon
You can find a gift for everyone on your shopping list with just one stop – at your neighborhood bookstore.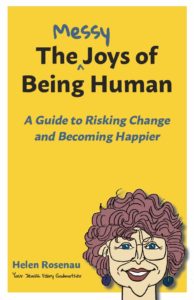 You can help an adult maximize the joy of life, or give a young mother an honest, lyrical look at a new stage of life, or give readers insight into the lives of immigrants and outsiders. And that is just among the recently published books by Oregon writers – Oregon Jewish Life columnist Helen Rosenau; Jewish educator, musician, performer and poet Alicia Jo Rabins; and Scott Nadelson, a short story author I had the privilege of working with many years ago at the Jewish Review.  Nationally book publishers also have released a host of books this year that make great gifts.
The Messy Joys of Being Human, by Helen Rosenau, Riverview Press (Sept. 2018), paperback/Kindle, $17/8.99. themessyjoys.com
Like her Ask Helen column for Jewish Life, The Messy Joys of Being Human is an eclectic mix of mysticism and practical advice. The book offers a more in-depth approach to solving problems using stories, writing prompts and coaching. Helen explains that her author voice is a  mix of columnist Ask Helen, the one who helps people move their lives forward; and just me Helen, down here in the weeds with everyone else, trying to get my messy life right. I care most that you and I and all of us become kinder, happier and more peaceful together.  The book discusses many concepts intrinsic to Jewish values in the context of an individual's personal journey and our collective responsibility for tikkun olam.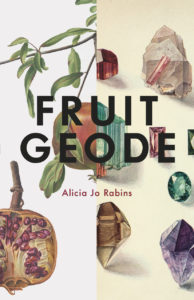 Fruit Geode by Alicia Jo Rabins, Augury Books (Oct. 2018), Paperback/ebook, $16/9
In Fruit Geode, the terrifying power of maternal love coexists with sorrow for the loss of one's younger self. In lyrical, unflinching poems, Alicia Jo Rabins investigates the passages of pregnancy, birth, and early infancy through a constellation of ancient and modern experience: Sumerian storm demons, astronauts, herbal medicine, Neanderthal DNA, mysticism, climate change. In tracing the ritual mysteries of motherhood, Fruit Geode examines what it means to be transformed, to leave behind our certainties and walk into the unknown. This is a book about what it means to live in a human body, how love changes us, and what we pass on from one generation to the next.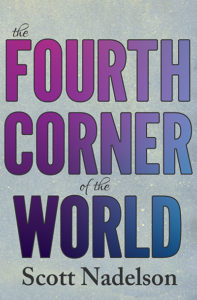 The Fourth Corner of the World, by Scott Nadelson, Engine Books (Feb. 2018), paperback, $14.95
The stories in Scott Nadelson's fourth story collection present glimpses into the lives of immigrants, outsiders and exiles, delivering empathy and insight that is sorely needed in our divided world. The characters in Scott's latest collection abandon their lands of origin, sever their roots, and distance themselves from the people they once were. The stories roam from a would-be assassin in 1920s Paris, Jewish utopians in 1880s Oregon and teenage girls seeking revenge in 1980s New Jersey among their casts of beautifully rendered outcasts and seekers.
Scott now teaches creative writing at Willamette University in Salem, Oregon and in the Rainier Writing Workshop MFA Program at Pacific Lutheran University.
BOOKS FOR KIDS & YOUTH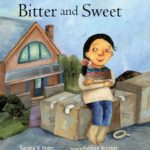 Bitter and Sweet, by Sandra Feder, illustrated by Kyrsten Brooker, Groundwood Books (Sept. 2018), 32 pages, hardcover, $17.95
This new picture book was a selection of PJ Library but is also available in hardcover in bookstores. When Hannah's family has to move, her grandmother tells her how she felt leaving the old country – both bitter and sweet. As Hannah leaves her friends behind, she only feels bitterness. Was her grandmother wrong about the sweetness? When a new friend reaches out with a special gift, Hannah realizes that sweetness can come from unexpected places.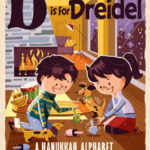 D is for Dreidel: A Hanukkah Alphabet by Greg Paprocki, Gibbs Smith Publisher (Sept. 2018), Board Book, $9.99
Introduce your young one to the Festival of Lights in this fun collection of twenty-six illustrations featuring Hanukkah-themed concepts, such as latkes, gelt, the menorah and, of course, dreidels.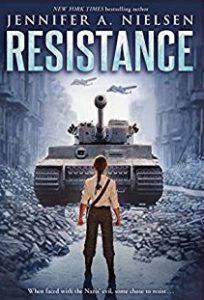 Resistance, by Jennifer A. Nielson, Scholastic Press (Aug. 2018), ages 8-12, hardcover, $17.99.
This new middle grade novel is set against the backdrop of Nazi-occupied Poland. This poignant story about a girl's extraordinary effort to resist the Nazis during World War II will inspire young readers to take their own steps toward social justice.
After being separated from her family in the ghetto in Krakow, Poland, Chaya Linder, 16, is recruited by a Jewish resistance group. With her fair features and forged papers, Chaya smuggles food, papers and people between the ghettos of Poland. When a mission goes terribly wrong and her network shatters, Chaya heads for an even larger uprising – in the Warsaw Ghetto.
NONFICTION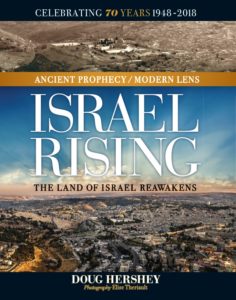 ISRAEL RISING: The Land of Israel Reawakens, by Doug Hershey, Photography by Elise Theriault, Citadel/Kensington Books(Feb. 2108), hardcover, $34.95.
Israel Rising celebrates the tremendous growth of Israel in this beautiful four-color gift book. With more than 175 photos, Israel Rising compares old pictures of the Holy Land taken 100 years ago to current pictures taken from the same angle. Hershey writes of Israel's agriculture, technology and ecological repair.
In 570 BC, the biblical prophet Ezekiel prophesied that the land of his forefathers would be desolate until the time that Israel would return to their biblical and historical homeland. He foretold a day when the barren land would put "put forth branches and yield fruit," and the cities would be rebuilt. Since the time that Ezekiel spoke these words, this land has been conquered and reconquered multiple times by several empires. Uncountable numbers of men were slain upon it. The landscape was plundered and made desolate. However, today, we are seeing that prophetic vision unfolding before our eyes.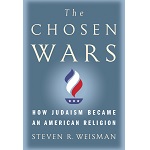 The Chosen Wars, by Steven R. Weisman, Simon & Schuster (Aug. 2018),  hardcover, $30
The Chosen Wars tells the dramatic history of how Judaism redefined itself in America in the 18th and 19th centuries – the personalities that fought each other and shaped its evolution and, crucially, the force of the American dynamic that transformed an ancient religion that reconciles faith with the realities of modern life. The struggles that produced a distinctly American version of Judaism illuminate the larger immigrant experience and the efforts by all Americans to reconcile their faiths with realities of modern life. Weisman tells the stories of the colorful rabbis and activists, including women, who defined American Judaism and whose disputes divided it into  Reform, Conservative and Orthodox branches.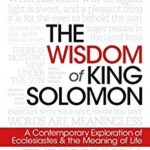 The Wisdom of King Solomon: A Contemporary Exploration of Ecclesiastes and the Meaning of Life, by Dr. Haim Shapira, Watkins Publishing (Oct.  2018), paperback, $14.95
In the Book of Ecclesiastes, King Solomon, already rich in material wealth, goes in search of wisdom and looks upon the lessons of his own life. Inspired by that search, philosopher Dr. Haim Shapira  muses on the perennial questions most relevant to our lives. Is life nonsense and suffering or bliss? Is there any meaning to our actions under the sun? What will happen at the end? Is there any advantage to wisdom? What are the relationships between happiness and wealth? What is the source of emotions and what do we know about desires? Can knowledge of death serve as a guide to life?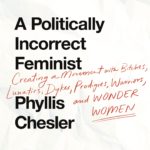 A Politically Incorrect Feminist: Creating a Movement with Bitches, Lunatics, Dykes, Prodigies, Warriors, and Wonder Women, by Carol Chestler, St. Martin¹s Press, (Aug.  2018), hardcover $27.99
Phyllis Chesler grew up in a religious Jewish household in Brooklyn in the 1940s and went on to be a pioneer of Second Wave Feminism. In A Politically Incorrect Feminist, Chesler shares the true stories of the women who came out swinging between 1967 and 1972. They began the first-ever national and international public conversations about birth control and abortion, sexual harassment, violence against women, female orgasm and a woman's right to kill in self-defense.
FICTION
The Astronaut's Son, by Tom Seigel, Woodhall Press (Sept. 2018), hardcover, $25.95
On the eve of the 50th anniversary of the Moon landing comes a novel in which a Jewish astronaut must reassess his moral compass when forced to confront NASA's early collaboration with Nazis and the role it may have played in his father's death. Jonathan Stein thinks only a bad heart can stop him from reaching the moon. But when he discovers his father may have been murdered to protect an appalling NASA secret, he must decide whether his moral compass still points toward the stars. Days before the Apollo 18 launch in 1974, Jonathan's father, an Israeli astronaut at NASA, died of an apparent heart attack. A year before his own launch, in 2005, Jonathan, a typically devout skeptic, becomes captivated by the tale of a mysterious online conspiracy theorist who claims that his father had been killed. Unable to keep long-buried suspicions from resurfacing, he reopens the case, digging into a past that becomes stranger and more compelling the deeper he goes. The Astronaut's Son was inspired by the true story of Nazi scientists and engineers at NASA.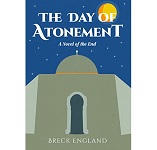 The Day of Atonement by Breck England, Mango (Oct. 2018), paperback, $18.99
This heart-pounding international thriller will have readers shocked with its twists and entertained with each adrenaline-packed page. The world trembles around the holiest spot on Earth – the Temple Mount in Jerusalem. The apparent suicide of the Pope and the disappearance of a sacred artifact unites Ari, an Israeli intelligence agent, and Maryse, an Interpol art expert, to trace the dim outlines of a conspiracy that threatens to bring about the end of everything.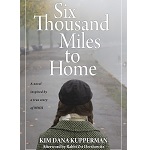 Six Thousand Miles to Home: A Novel Inspired by a True Story of WWII, by Kim Dana Kupperman Legacy Edition Books (Oct. 2018), paperback, $25
This timely work of historical fiction is inspired by the true story of a Jewish family. Josefina and her teenaged children are deported to a forced-labor camp in the Soviet Union, but then find unexpected refuge in Iran at the height of World War II. With parallels to today's refugee and immigration crises, Six Thousand Miles to Home in an astonishing saga of the struggle to escape religious persecution.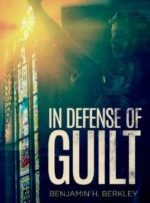 In Defense of Guilt, by Ben Berkley, Koehler Books (Oct. 2018), paperback, $17.95
In his thrilling courtroom drama, Jewish author Ben Berkley imagines what might happen if you were forced to come face to face with your sins – and be judged for them. Lauren Hill is a chic, sophisticated and driven defense attorney who has never lost a case. When she represents a man accused of throwing his wife overboard on a cruise, she, as usual, begins to artfully present her case. Courtroom proceedings start to take a turn, however, when the presiding Judge Howell morphs into God, and only Lauren can see him. Her personal life becomes the content of the case instead of her client's alleged crimes. Forced to question her own actions over the course of her life, she confronts infidelity, poor parenthood, and self-absorption. As the Almighty questions her, he charges Lauren with committing the seven deadly sins. But is this real or fantasy? Is Lauren on the edge of a nervous breakdown, or is God presiding and ultimately deciding Lauren's fate?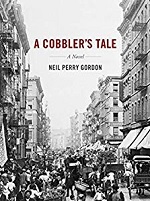 A Cobbler's Tale, by Neil Perry Gordon (Oct.  2018) , Paperback, $16.95
Pincus Potasznik is a second-generation Jewish cobbler, born in a small shtetl in the province of Galicia. In 1910, at the historic height of the massive Eastern European immigration wave to the New World, Pincus decides to leave behind his pregnant wife and three small children, to seek a new life for his family in the burgeoning Lower East Side of Manhattan. On his traumatic voyage across the Atlantic Ocean on the SS Amerika steamship, Pincus meets Jakob Adler, a young man running from an accidental murder of a notorious crime boss in Warsaw. At home Clara does her best to protect her family during one of the bloodiest battles of World War I. Young son Moshe discovers a divine ability to foretell dire events, taking the reader into the mystery of Kabbalah.