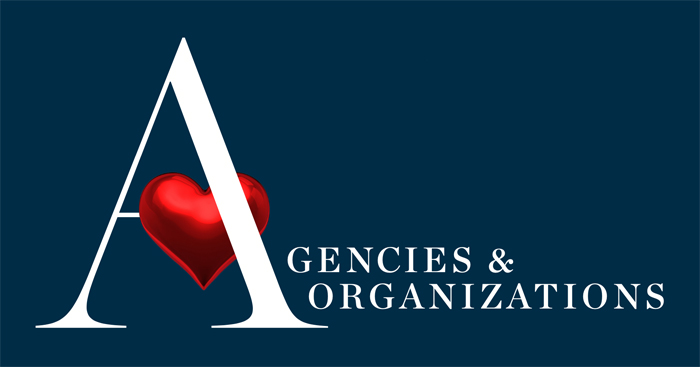 The first Oregon Jews often lived in other places in America before finding their way out West. Many of them were merchants who helped build a strong Jewish community – founding synagogues, schools, social and charitable organizations and welcoming waves of other immigrants, refugees and survivors who would come to call Oregon their home. Those later arrivals made their own contributions to Oregon Jewish life.
The first Jewish organization in Oregon, Portland's Mt. Sinai Cemetery Association, was incorporated in 1856. The Portland chapter of the National Council of Jewish Women organized in 1896, remaining active for nearly 120 years. The B'nai B'rith Building, later to become the Jewish Community Center, opened in 1914; in 1971 the center moved to its present location in Southwest Portland. In 1920 The Jewish Women's Endeavor joined forces with the Old Men's Hebrew Fraternal Organization to create "The Jewish Old Peoples Home." The Federated Jewish Societies, the precursor of today's Jewish Federation of Greater Portland, organized in 1920 to raise money for a variety of Jewish institutions.
Beneficiaries included the B'nai B'rith Building, the First Hebrew Benevolent Society, Jewish Relief Society, Jewish Women's Benevolent Society, Jewish Women's Sewing Society, National Jewish Hospital for Consumptives, Neighborhood House, the Committee on Jewish Orphans, Portland Hebrew Free School, Sisters of Israel Benevolent Society and the South Portland Benevolent Society.
As community and individual needs shifted in subsequent decades, some organizations faded, others evolved, and new groups arose to meet the needs of 21st century America. Following are the organizations that today meet the needs of Jews living in Oregon and Southwest Washington.
AGENCIES/ORGANIZATIONS
ADL PACIFIC NORTHWEST
206-448-5349
seattle.adl.org
ALBERTA SHUL
503-703-5205
albertashul.wordpress.com
AMERICAN ISRAEL PUBLIC AFFAIRS COMMITTEE (AIPAC)
Oregon and Washington office
206-624-5152
aipac.org
AMERICAN JEWISH COMMITTEE
212-751-4000
ajc.org
B'NAI B'RITH INTERNATIONAL
1120 20th St. NW #300N, Washington, DC
202-857-6600
bnaibrith.org
EASTSIDE JEWISH COMMONS
2420 NE Sandy Blvd., Portland, OR
ejcpdx.org
GIFT (GIVING IT FORWARD TOGETHER)
9604 NE 126th Ave. #2340, Vancouver, WA
360-524-4830
giftclarkcounty.com
HADASSAH, PACIFIC NORTHWEST REGION
6214 E. Mercer Way, Mercer Island, WA
hadassah.org/regions/pacific-northwest
JEWISH BUSINESS NETWORK
9604 NE 126th Ave. #2340, Vancouver, WA
360-524-4830
thejbn.org
JEWISH COMMUNITY RELATIONS COUNCIL
9900 SW Greenburg Road #220, Tigard, OR
503-245-6496
jewishportland.org/jcrc
JEWISH EVENTS WILLAMETTE VALLEY
2531 Chula Vista Blvd., Eugene, OR
541-514-2571
JEWISH FAMILY & CHILD SERVICE
Larry Holzman, Board President
Ruth Scott, Executive Director
1221 SW Yamhill St. #301, Portland, OR
503-226-7079
info@jfcs-portland.org
jfcs-portland.org
JFCS is the social-services agency for Portland's Jewish community and beyond serving all ages in Portland metro. Counseling provides patient-centered, trauma-informed mental health care and has flexible payment options. Disability Support Services offers resources and social programs for adults with disabilities and for parents whose children have disabilities. Emergency Aid helps clients in crisis. Holocaust Survivor Services is Oregon's only program whose employees are trained specifically to provide dedicated services for Survivors.
JEWISH FAMILY SERVICES OF LANE COUNTY
Office inside Temple Beth Israel at 1175 E. 29th Ave.
Mail: PO Box 5924
Eugene, OR
541-484-2541
jewishfedlc.org/jewish-family-services 
JEWISH FEDERATION OF GREATER PORTLAND
9900 SW Greenburg Road #220, Tigard, OR
503-245-6219
jewishportland.org
JEWISH FEDERATION OF LANE COUNTY
Office: inside Temple Beth Israel at 1175 E. 29th Ave.
Mail: PO Box 5924
Eugene, OR
541-484-2541
jewishfedlc.org
JEWISH FREE LOAN OF GREATER PORTLAND
9900 SW Greenburg Road #220, Tigard, OR
503-892-7417
jewishportland.org/ourcommunity/jewish-free-loan
JEWISH GENEALOGICAL SOCIETY OF OREGON
PO Box 19736, Portland, OR
971-266-0005
sites.rootsweb.com/~orjgs/contact
JEWISH GENEALOGICAL SOCIETY OF WILLAMETTE VALLEY
nwfam.com/jgswvo
JEWISH LABOR COMMITTEE
140 W. 31st St., 2nd floor, New York, NY
212-477-0707
jewishlaborcommittee.org
JEWISH WOMEN INTERNATIONAL
1129 20th St. NW #801, Washington, DC
800-343-2823
jwi.org
JEWISH NATIONAL FUND, PACIFIC NORTHWEST
1455 NW Leary Way #400, Seattle, WA
206-760-1188
jnf.org
JEWISH WOMEN'S ROUND TABLE
Portland, OR
jwrt.org
JOINT ACTION COMMITTEE FOR POLITICAL AFFAIRS (JAC)
847-433-5999
jacpac.org
MAZON: A JEWISH RESPONSE TO HUNGER
10850 Wilshire Blvd. #400, Los Angeles, CA
800-813-0557
mazon.org
MITTLEMAN JEWISH COMMUNITY CENTER
Steve Albert, Executive Director
Jennifer Harrington, Assistant Executive Director
Beth Germain, Chief Financial Officer
6651 SW Capitol Hwy., Portland, OR
503-244-0111
mjcc@oregonjcc.org
oregonjcc.org
The MJCC has been a vital part of the community for over 100 years, providing a gathering place for the Jewish community while warmly embracing people of all faiths.  The MJCC offers work out facilities, group exercise classes, personal training, a 25-yard lap pool, a warm water pool, racquetball courts, massage services, basketball, youth and adult soccer leagues, afterschool youth programs, summer day camp, a wide array of arts, cultural, educational and social programs, holiday programming, a cafe and more!
NA'AMAT USA
6320 Canoga Ave. #270, Woodland Hills, CA
844-777-5222
naamat.org
OREGON BOARD OF RABBIS
971-248-5465
oregonboardofrabbis.org
OREGON JEWISH COMMUNITY FOUNDATION
Tara Siegman, Vice President of Philanthropy
1618 SW First Ave. #210, Portland, OR
503-248-9328
taras@ojcf.org
ojcf.org
OJCF helps individuals and families throughout Oregon and Southwest Washington achieve their philanthropic goals through the most tax-advantaged approaches to charitable giving. The foundation offers donor advised funds, charitable gift annuities, charitable trusts and other sophisticated planned giving options. Its mission is to build and promote a culture of giving that supports a thriving Jewish community now and for generations to come.
OREGON JEWISH MUSEUM AND CENTER FOR HOLOCAUST EDUCATION
724 NW Davis St., Portland, OR
503-226-3600
ojmche.org
ORT AMERICA
75 Maiden Lane, 10th Floor, New York, NY
800-519-2678
ortamerica.org
JEWISH MEDIA
OREGON JEWISH LIFE
Cindy Saltzman, Publisher
Mala Blomquist, Editor-in-Chief
602-538-2955
advertise@ojlife.com
info@ojlife.com
orjewishlife.com
Oregon Jewish Life magazine features engaging content that celebrates the vitality, diversity, challenges and accomplishments of our community. In addition to feature stories and columns, we provide a resource for local organizations to share their news. Jewish organizations in Oregon and SW Washington are invited to share their events and programs by sending information to editor@ojlife.com. Advertising options are available on the website and in our free weekly e-newsletter, as well as the magazine. To receive The Weekly, sign up at orjewishlife.com/ the-weekly-sign-me-up.