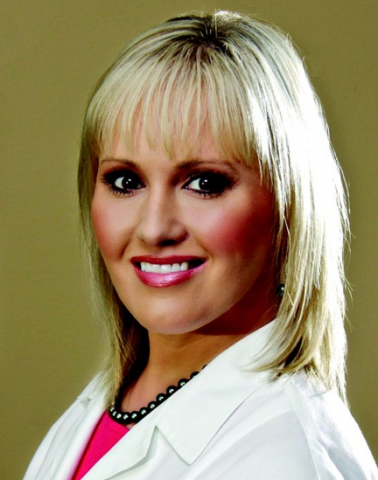 The topic of gardening is a different subject now than it was some 40 years ago when my family and I tilled and maintained an acre of land for fruit and vegetable gardening (with a few chickens thrown in).
Time seemed so simple then: no personal electronics, no microwave oven, no rush – or so it seemed. I planted the garden every spring with my father, tilling the soil and carefully hand-planting every seed. Then, the real work began. My mother and I harvested and canned/froze/blanched/pickled/peeled anything and everything from that garden to carry us through the winter months, when fresh fruit and vegetables were scarce at the stores. I helped both parents pick daily fruit and vegetables for dinner all summer long. Our meals were supplemented by "organic" beef and chicken (the term didn't need to exist back then), and plain rice or a baked potato. Gastronomic treats included seasonal walnuts and hazelnuts from our own backyard. Life was simple, or at least different, than it is today.
My two sons, ages 15 and 18, have no concept of my upbringing and the kind of life we all had prior to the Internet and personal electronics. I am sure their dad and I contributed to this "gap" in their lives, choosing to live in an urban neighborhood where the lot sizes were measured in fractions of the numbers of my childhood garden. Although we tried to have a little garden, I have the distinction of being the only person I know who cannot grow zucchini! We also became a modern family in other ways, filling our time with travel, after-school sports, music lessons and more. Food became a matter of sustenance, with little thought to where the food we purchased came from. Around 1995, a throwback fad – the farmer's market – became a viable option for three months a year. My children and I loved to go to the markets, where we could talk to the farmer and select fruits and vegetables that had the familiar nicks, dents and bruises characteristic of unaltered, pesticide-free food. Fortunately farmer's markets now provide bounty almost year-round for those willing to forgo the allure of the supermarket.
Although I no longer even attempt to grow zucchini, I do find gardening an art worth pursuing – despite the seemingly low yield for my time. Planting seeds in rich soil is quietly healing and meditative, whether you are planting in the ground of an estate or in a window garden. You can't force plants to grow faster. Gardening requires forethought, foresight, patience and even getting a little dirty and messing up my nails. It also requires prolonged attention in the form of watering, pruning, harvesting and preparing for "winter." The art of gardening is in sharp contrast to our fast-paced, disposable, electronic world. "FarmVille" is no substitute for real gardening! As I slowly grow into "middle age," I think the greatest thing a garden can provide is a sense of appreciation for the value of time.
Gardening requires that we slow down and focus on the earth – fitting for the celebration of Purim. As we celebrate our ancestors' deliverance from Haman, I suggest we add planting a garden (or any plant) to our allegorical festivities. Gardening is a wonderful way to celebrate the liberation of our people – by creating our own new life. Make an afternoon or a day out of it; buy a lovely new pot, soil, garden tool and plantings; and give yourself permission to make a mess. Mess up your manicure and smell the earth! I like to do this ritual alone, while listening to my favorite music on my iPod (I can't take the modern era out of it entirely). Make it part of an annual ritual – take some much needed time and literally "smell the roses." Make a mental list of everything you have to be grateful for. Bless the ability to be able to perform such a simple task – in complete religious freedom and in this great country.
So, why is a cosmetic medical doctor talking about home gardening in the '60s and '70s and the modern substitute? Because they all require time – the one commodity we cannot buy, sell, barter or bargain for. Time is worthy of our attention and celebration. I believe gardening is an excellent way to slow down and check in. And, as you watch your garden grow, you will have a reminder of the time you took to create something beautiful and fruitful. In this way, you really can have it all: basil in the windowsill and a bountiful harvest at the farmer's market or nearby grocery store.
Even if your modern-day gardening is limited to directing the landscapers or instructing your gardener of the plan to execute, you can still take the time for a little "inner gardening." It is always a good time to plant the seeds of new ideas in your life; to make simple, but profound, dietary changes in your life; and allow yourself the gift of time to do just about anything – or nothing – if only for an hour. I promise you will reap the rewards of a bountiful harvest as you free yourself from the slavery of the modern world, one moment or change at a time.
Elizabeth VanderVeer, M.D., is a board-certified internist and president/medical director at VanderVeer Center. A native Oregonian, she is a fourth-generation doctor who has dedicated her practice exclusively to aesthetics for many years and specializes in nonsurgical cosmetic medicine.