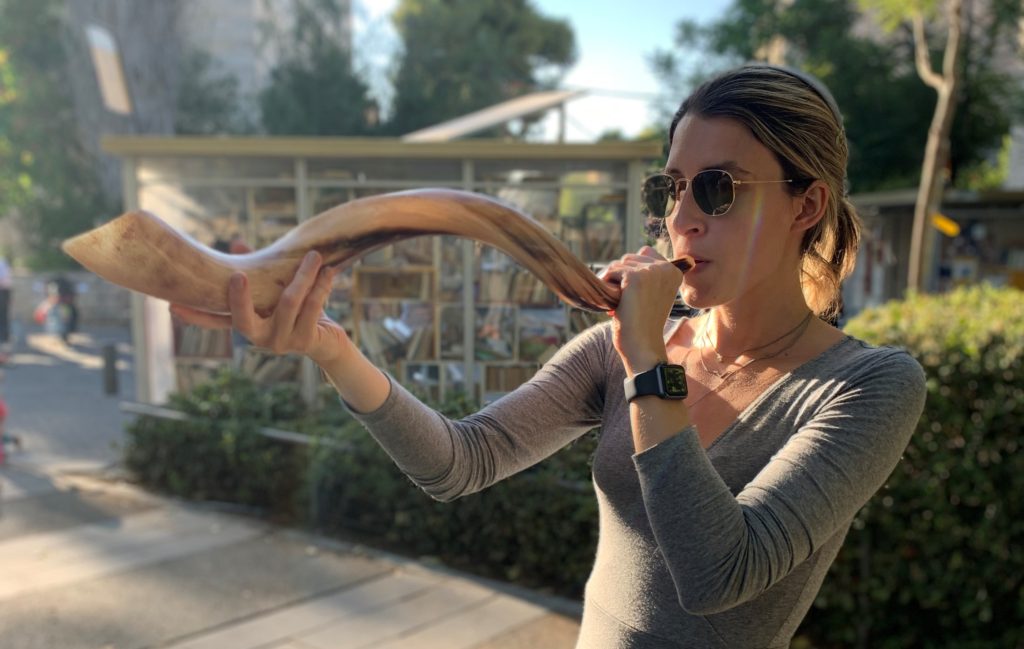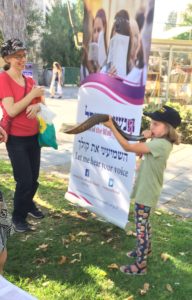 PHOTOS: Women of all ages learn to blow a shofar and gain a richer understanding of the Shofar ritual at WOW's annual Shofar Workshop.  Photos by Hebrew Union College Rabbinical student Kelly Whitehead, and WOW Media Associate Elizabeth Kirshner.
Women of the Wall held their annual Shofar Workshop Aug. 25 in Jerusalem, in preparation for the month of Elul and the High Holidays.
Teacher Inbar Shiffrin guided women and girls of all ages in learning the proper technique to blow the Shofar. Her instruction contributed to an environment WOW Chairperson Anat Hoffman described as "supportive and encouraging, where it's safe to try new things, fail and try again." Hoffman added: "While the Rabbinate in Israel continues its attempts to silence women's diverse voices in Jewish life, WOW invites women to use the Shofar to let our voices resonate aloud."
In a period where gender discrimination and exclusion of women from public events is gaining steam in Israel, WOW promotes women's full and vocal involvement in all areas of life.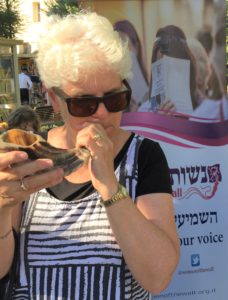 WOW was Oregon Jewish Life's cover story April 2017  before and then executive director Lesley Sachs visited Portland.
WOW's  annual Shofar Workshop invited women to join in experiential learning and richer understandings of the Shofar ritual.
"Women of the Wall invites anyone who has ever been told 'blowing the Shofar is not for you' or 'it's forbidden' for a corrective and empowering experience," says Hoffman. "We battle against discrimination in order to encourage women to overcome obstacles in the personal and societal realms on the pathway to true equality."
The free event also featured plastic Shofar toys and bubble activities for children.
WOW is a group of religious women from all denominations (Orthodox, Conservative, and Reform) who pray at the Western Wall every "Rosh Hodesh" (beginning of the month) and have been fighting for 28 years for equal rights for women in praying at the Western Wall. The group wishes to pray according to Jewish Law (Halacha), in a group and out loud; to read from a Torah scroll; and to put on tefillin and tallit, at the section known as the Women's Section of the Western Wall.