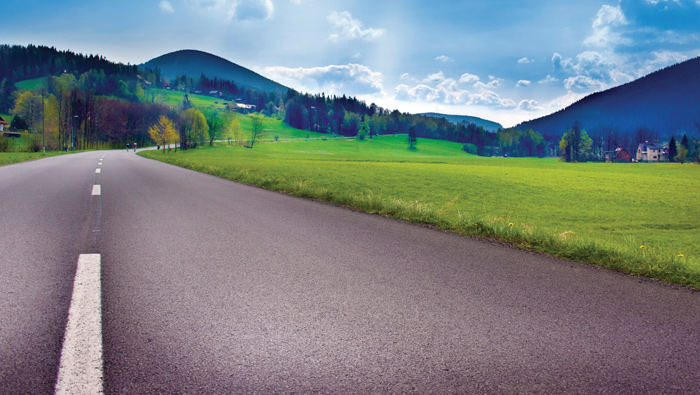 With summer now here, it is vacation time! Wherever you are headed, there is bound to be a Jewish community waiting to welcome you. And summer is a great time to explore those communities with your family. We have put together a sampling of Jewish events in popular vacation destinations this summer.
Orange County, CA
Yom Yerushalayim
Jerusalem Day, known as Yom Yerushalayim, commemorates the reunification of Jerusalem, which took place in June 1967 following the Six Day War. If you happen to be in the Los Angeles area, you can celebrate Yom Yerushalayim on June 5 at Congregation B'nai Israel, 211 Bryan Ave., Tustin.
The Los Angeles Zimriyah Chorale will perform a concert at 7 pm with a 9 pm dessert reception to follow. The Jewish Federation and Family Services of Orange County is supporting the event as well. Tickets are $18 before June 2 or $25 at the door; $10 for students.
The city of Tustin lies roughly 30 miles southeast of Los Angeles, bordered by Santa Ana, Irvine, with close proximity to Anaheim and Huntington and Newport Beaches.
For more information visit pacsw.uscj.org/new/may-2016/innovation-station. For tickets and information about Congregation B'nai Israel visit cbi18.org or call the synagogue office at 714-730-9693.
Portland, OR
Klezmer Concert
Catch Klezmer fiddler Alicia Svigals in concert on June 5, 7-9 pm at Stampfer Chapel at Congregation Neveh Shalom, 2900 SW Peaceful Lane, Portland. She will perform alongside accordionist Christina Crowder. Svigals helped found The Klezmatics, a Grammy-winning klezmer musical group, which she assisted in leading for nearly 20 years. Tickets are $18 for adults, $10 for students. For more information and to purchase tickets, visit nevehshalom.org/aliciasvigals.
Shabbat in the Park
While in Oregon, take advantage of the cooler weather to welcome Shabbat outdoors.
Congregation Shir Tikvah holds two Shabbat in the Park events this summer: July 8 at Laurelhurt Park, 3756 SE Oak St., Portland; and Aug 19 at Overlook Park, 1599 N Fremont St., Portland. The program includes live music at 6 pm, followed by services at 6:45 pm.
For details, call 503-473-8227 or visit shirtikvahpdx.org.
Visitors are also welcome to join Congregation Neveh Shalom for Shabbat in the Park on July 8 at Sellwood Park, Site A, SE 7th Avenue and Miller Street, Portland; and Aug12 at Raleight Park and Swim Center, 3500 SW 78th Ave., Portland. Bring your own picnic dinner and a blanket or low lawn chairs. Kiddush and challah are provided. Picnic starts at 5:30 pm with Kabbalat Shabbat at 6:15 pm, followed by ice cream. All ages welcome, but no pets. For information call 503-246-8831, email info@nevehshalom.org or visit nevehshalom.org/shabbatinthepark.
San Diego, CA
Shavuot Retreat
The holiday of Shavuot takes place June 11-13. It commemorates Israel's wheat harvest and the anniversary of the Jewish people receiving the Torah on Mount Sinai.
"Shavuot 2016" will be held June 10-14 at The Rancho Bernardo Inn Golf Resort and Spa, 17550 Bernardo Oaks Dr., San Diego. KosherLuxe is organizing the event, which features guest lectures, full learning and children's programming schedules, services and food, among other activities.
Guest lecturers include: Rabbi David Mahler, Sgan Menahel and Head of Limudei Kodesh, and Rabbi Karuch Kupfer, executive director, both of the Gindi Maimonides Academy in Los Angeles, California; Rabbi Yaakov Jacknis, a student in Israel's Mir Yeshiva is also head counselor at Camp Avraham Chaim Heller in Swan Lake, New York; and, Chani Heyman, a Los Angeles-based Jewish educator.
For more information about the event, visit kosherluxe.com.
Sonoma Valley, CA
Limmud Bay Area Experience
California's reputation as a wine destination started in Sonoma Valley. The 17-mile area just north of San Francisco is known for awakening the senses. Vineyards and farms span the landscape and visitors are offered unparalleled culinary experiences.
This summer, Limmud International hopes to awaken senses in a new way with Limmud Bay Area Experience, a 48-hour Jewish educational gathering for all ages, including Camp Limmud, a children's program for those 18 months old to 14 years old. The event will be held June
24-26 at Sonoma State University, 1801 E Cotati Ave., Rohnert Park.
Camp Limmud guides students in music, nature, and athletic activities, which will vary from playing instruments and hiking to arts-and-crafts. Camp Director Miriam Schwartz-Kanani will lead children 18 months old to 2nd graders, while counselors from Habonim Dror Camp Gilboa will guide activities for 3rd through 8th graders. For more information on Camp Limmud, visit limmudbayarea.org/2016-registration/2016-camp-limmud/.
Teens can participate in both Camp Limmud and adult learning opportunities.
The adult program, "is… an independent, grassroots nonprofit effort dedicated to celebrating Jewish life and learning in all of its diversity by bringing together Jews of all backgrounds and ages," according to a description on the event website. Activities are designed with core values and principles in mind, which include learning, expanding Jewish horizons, community, religious observance, and valuing diversity, among others. For more information on the Limmud Bay Area Experience visit limmudbayarea.org.
San Francisco, CA Jewish Film Festival
If you're a film buff, you won't want to miss the 36th San Francisco Jewish Film Festival, July 21-Aug 7. The event attracts some 35,000 annual visitors and was the largest-attended Jewish Film Festival in the world until 2015, when the Atlanta Jewish Film festival bested the San Francisco event by several thousand members.
This year's festival features 120 films at five venues. Those theaters include Castro Theater in San Francisco, July 21-31; CineArts in Pal Alto, July 23-28; Berkeley Rep in Berkeley, July 29 – Aug 4; Piedmont Theatre in Oakland, Aug 5-7; and Rafael Film Center in San Rafael, Aug 5-7. For more information, visit jewishfilminstitute.org/festival/sfjff-2016.
Las Vegas, NV Mah Jongg World Championship
The game of Mah Jongg has been played for eons, but the game you grew up watching your mother and grandmother play around your kitchen table has seriously changed.
Mah Jongg World Championship 2016 takes place July 22-24 at the Westgate Las Vegas Resort and Casino, 3000 Paradise Road, Las Vegas. This is the inaugural year for the event and the first one of its kind in the United States.
To participate in the event, one must place as one of the top two finishers in an American Mah Jongg tournament that follows National Mah Jongg League rules. For information on how to qualify to play, tournament schedules, and more, visit destinationmahjongg.com/mah-jongg-world-championship/.