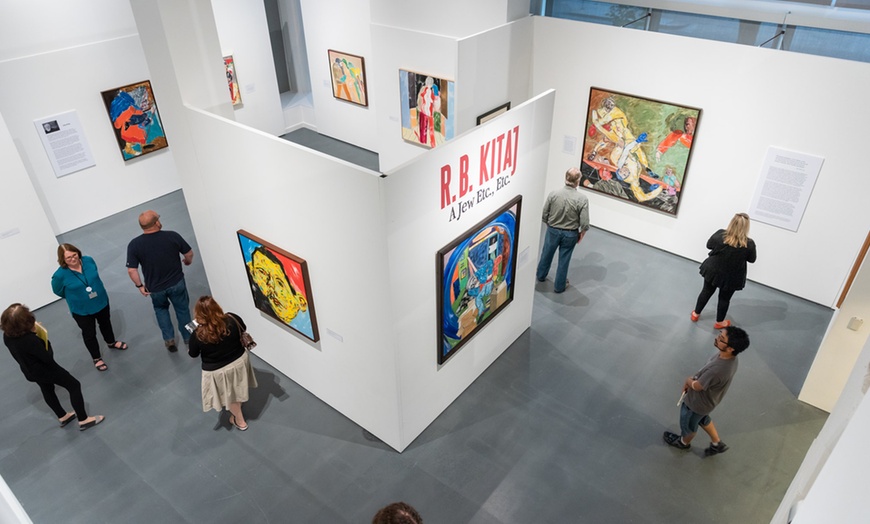 As OJMCHE prepares to reopen their physical space to the public, they are seeking individuals who are interested in being trained to become a museum docent. New docent training will take place the week of June 21, 2021, and be hybrid, meaning that some sessions will take place over Zoom and others in-person at the museum. All CDC recommended guidelines will be followed to ensure the safety of our staff and volunteers.
OJMCHE docents are an extraordinary group of welcoming, dedicated, and trained facilitators who help thousands of visitors engage with museum content each year. They have the opportunity to participate in in-depth educational sessions on the Holocaust and genocide, Oregon Jewish history, and the history of discrimination and resistance in Oregon, as well as Jewish art and culture. The work is challenging, inspiring, and extremely rewarding.
"Being a docent at OJMCHE has surprised me is how much I've grown intellectually and personally. Learning about topics like history, oppression, current events, and art, and then sharing with students and adults by leading tours, is an amazing experience. It's full of good conversation and many more questions. I've learned to stretch myself in new ways. And, an added benefit is the chance to work with the OJMCHE staff and other docents, so full of knowledge and humor and wisdom." says Carlie D., OJMCHE Docent
If you, or someone you know, are interested in joining this dynamic, motivated group and providing an indispensable service to thousands of visitors, the OJMCHE welcomes your application.