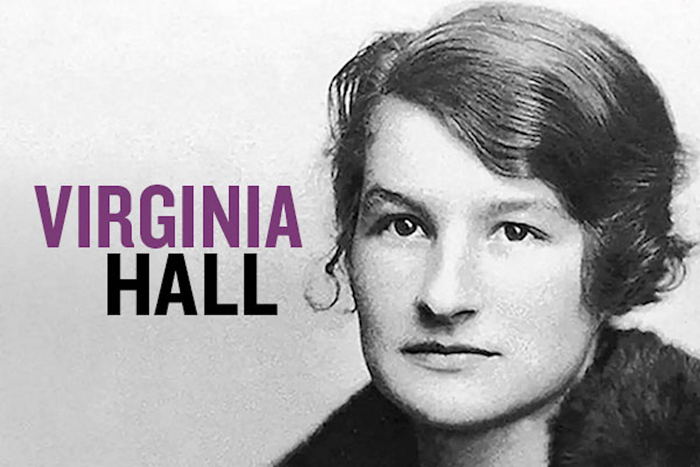 Photo: Virginia Hall. Courtesy of Lorna Catling
The United States Holocaust Memorial Museum presents the 2021 Linda and Tony Rubin Lecture virtual event "The Allies' Most Dangerous Spy Was A Woman: Virginia Hill," on Wednesday, June 16, at 6 pm, PT.
As she fled certain death by scaling a remote Pyrenees mountain pass, the secret agent worried and planned: Would the network of spies and saboteurs she built in France survive Nazi occupation? Would those who had been arrested—including several Jews—survive the torture of Klaus Barbie, the infamous "butcher of Lyon?" With her cover blown by a double agent, would she be able to return and coordinate attacks on the Germans before an Allied invasion? The agent was American Virginia Hall, who changed espionage forever, escaped with her life, and did it all with just one leg.
The public is only beginning to know her full story. Those who know it best—members of Virginia Hall's family and the deputy director of the CIA Museum—will join us for this live virtual program.
Panelists include:
Janelle Neises, Deputy Director, CIA Museum.
Lorna Catling and Brad Catling, Members of Virginia Hall's Family.
Moderator: Nadia Ficara, Director, International Travel Programs and VIP Speakers.
The virtual event's opening remarks will be provided by Linda and Tony Rubin who have been deeply involved with and strong supporters of the Museum since 1994. Through the annual Rubin Lecture, they bring thought-provoking discussions of Holocaust history to the Western Region audience.
"We are grateful for the ongoing commitment by Linda and Tony Rubin in furthering Holocaust education and presenting such dynamic and compelling stories of individuals committed to making a difference in their fight against Nazism," said Marla Eglash Abraham, the Museum's Western Regional Director. "Their support for this year's program allows the Museum to take the event to an even broader audience that encompasses the entire Western Region and beyond."
The Museum's Western Region encompasses the ten western states including Alaska, Arizona, California, Hawaii, Montana, Nevada, New Mexico, Oregon, Utah, and Washington.
"The Allies' Most Dangerous Spy Was A Woman: Virginia Hill," virtual event is open to the public, but advance registration is required. Registrants will receive a link via email to access the program a day before the virtual event. For more information, contact the Museum's Western Regional Office at 323-207-0671 or western@ushmm.org.
Museum supporters and virtual event participants are encouraged to join the conversation online using #USHMM. A recording of the Linda and Tony Rubin Lecture series virtual event will also be available afterward for on-demand viewing.