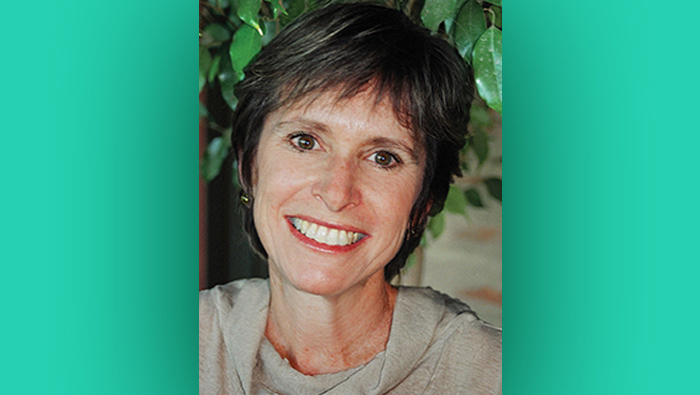 My husband, Ray, was diagnosed with diabetes in 1962, when he was 12 years old. Back in those days, it was a big ordeal to manage juvenile diabetes. There were no glucometers, insulin pumps or disposable syringes to ease the way or help parents keep their children's blood sugar under control. And when, in 1985, Ray was diagnosed with celiac disease (unknown then but now commonly referred to as gluten intolerance), the monitoring of foods became all the more difficult because of his diabetes.
I always wondered how I would have handled it, if it had been me. What if I had been saddled with diabetes as I was just beginning to fight off pimples and adolescent insecurities? How would I have felt if, after having been denied sugar for so many years, I could no longer eat pasta, bagels or cake? I'm pretty sure I would have ranted a lot, at least to close friends. And I know I would have wanted recognition for being "such a good sport" when others ordered pizza and I was stuck eating a rice cake with cheese.
But not Ray. He just managed to find ways to work around each challenge and never lost sight of the fact that he still was one lucky man.
Ray's approach to life was inspiring. His acceptance of his life, in the face of struggles, fears, losses and even death, was born from the belief that we are not entitled to anything but that we should remain grateful for all that we have. He was a man who exemplified what it means to live in gratitude.
During the course of Ray's illness and since his death, I have tried to cultivate this approach to life. It is a daily discipline – of heart, mind and even of the words I use. But living in gratitude has helped me put my life back on track by guiding me to focus on all that I have now, not what I've lost or no longer have. And it works… most of the time.
When it doesn't, I accept that my sadness or sense of loss needs to be recognized, too. So I hold it for a while and when I'm ready, I let it go again until the next time. But these moments are less frequent and intense as the days roll into months and soon, years.
Gratitude is the appreciation for what we have that is good in our lives. From the moment we wake up in the morning, we have things to be grateful for. A good night's rest in a warm bed, waking up in a safe place, a job to go to or a family to feed. Simple things that we often overlook and take for granted.
In Hebrew, the word for gratitude is hakarat hatov, which means "recognition of the good," especially of the good things that others have done for us. Hakarat hatov is meant to make us feel good about ourselves. It requires us to stop, look around and remember the times in our lives when others were there for us because they cared or appreciated us. When we recognize that a parent has worked hard to help us go to college or that a boss has given us a bonus because he values our work, we feel worthy, valued and loved. Simply put, cultivating gratitude is one way to become a happier person.
But the essence of gratitude lies within our attitude. So much of whether we feel grateful for things is based on our attitudes about life.
Everyone experiences difficult times. Poor health, failed relationships, financial stresses or family strife can make it very hard to feel upbeat and grateful. While we can't always choose what happens to us, we can choose how we feel about it and how we respond. As my father says: "When things are tough, you can have a good attitude or a bad one for the same nickel."
Gratitude requires us to make the choice to be conscious of what we have, rather than what we lack. It asks us to see the glass as half full rather than half empty. One way to develop gratitude is to take time each day to acknowledge what we have that is good in our life at that very moment. Then, and this is the hard part, to say it aloud – to ourselves and to others to whom we are grateful. It may be as simple as acknowledging that we appreciate a colleague or teacher, or a friend or child for calling to check in. Through this conscious and articulated awareness of the blessings in our life, we cultivate gratitude and often, joy.
This Thanksgiving, consider serving a big dish of gratitude with your turkey and stuffing. Take the gratitude challenge and spend time during the meal sharing something for which you are grateful. Your family will leave feeling filled up – not only from the pumpkin pie but from the good feelings and happiness that gratitude provides.
Amy Hirshberg Lederman has written more than 300 columns and essays that have been published nationwide. amyhirshberglederman.com