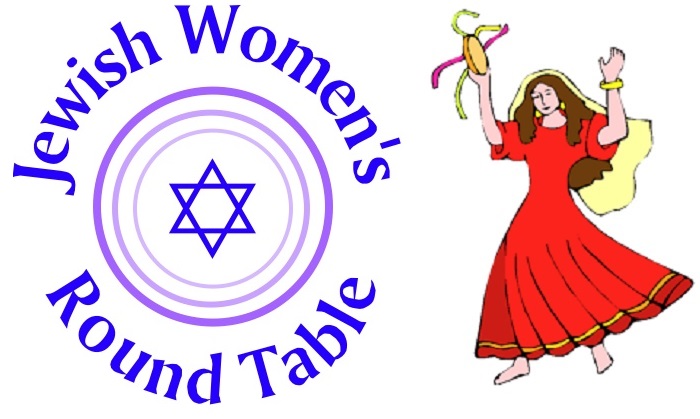 The Jewish Women's Round Table will hold its 26th Annual Song of Miriam Awards Brunch the first Sunday in June (see below). These awards honor women who volunteer their time and energy to ensure the continuity and vibrancy of the Jewish community of Oregon and Southwest Washington. This year, 19 organizations have chosen outstanding women to be honored for their volunteer activities and dedication to the promotion of Jewish life and values.
The emcees for this year's presentation are Toby Blake and Marki Maizels, both previous honorees.
The annual event is sponsored by the Jewish Women's Round Table, whose mission is to strengthen the Jewish community by honoring the excellent work of women volunteers and bringing the community together to celebrate Jewish life.
The 2018 honorees are:
• Amy Blauer, Mittleman Jewish Community Center
• Basha Rothstein Brewer, Maimonides Jewish Day School
• Harriet Cooke, P'nai Or
• Jennifer Coury, Congregation Shir Tikvah
• Chris Coughlin, Havurah Shalom
• Becky Eiseman, Friends of Robison
• Debra Frank, Jewish Federation of Greater Portland
• Judy Freeman, Shaarie Torah Sisterhood
• Lynn Gelber, Women of Reform Judaism/Beth Israel Sisterhood
• Melinda Holtzman, Congregation Kol Ami
• Jennifer Kalenscher, Congregation Neveh Shalom
• Rebecca King, Portland Hadassah
• Paula Krane, Beit Am Mid-Willamette Jewish Community
• Miriam Lamber, Kesser Israel
• Marcia Lancaster, Temple Beth Sholom (Salem)
• Stacey Oller, Portland Jewish Academy
• Jill Slansky, Oregon Jewish Museum and Center for Holocaust Education
• DeBi Strode, Kol Shalom
• Gabrielle Williams, Beit Haverim.
Family members and friends are encouraged to attend this annual community event.
To find out more about the Jewish Women's Round Table, the history of the Song of Miriam awards, a list of past honorees and the JWRT Board, visit jwrt.org.
Song of Miriam Awards Brunch
WHEN: 10 am-12:15 pm, June 3
WHERE: Mittleman Jewish Community Center, 6651 SW Capitol Highway, Portland
TICKETS: $25 if postmarked by May 24, $32 thereafter; $10/12 and under; $36/patrons. All tickets include a 3% donation to Mazon.
RESERVATIONS: Form at jwrt.org
Make check payable to the Jewish Women's Round Table or JWRT
List names and type of reservation (patron or guest)
Mail to: Jerrie Roth, 1231 SW Texas St., Portland, OR 97219
QUESTIONS: Call Jerrie Roth at 503-246-4367 or email Leslye Epstein at leslyee@comcast.net