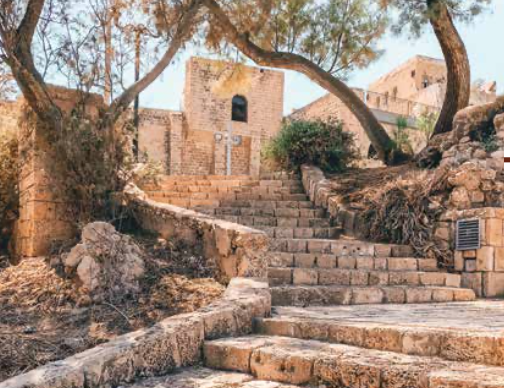 Yom Ha'atzmaut not only marks the dream of restoring Jewish independence in our ancestral homeland, it also celebrates all the great achievements of the last 72 years. Over the past seven decades, Israel has given the world amazing advances from agriculture to high tech.
ALEXANDER MUSS HIGH SCHOOL IN ISRAEL
Hod HaSharon Israel
Regional Contact: Jackson Pincus
jpincus@jnf.org
amhsi.org
Founded in 1972, Alexander Muss High School in Israel is the only pluralist, college prep, fully accredited program where high school students from the United States and across the globe study abroad together.
AMERICAN ASSOCIATES, BEN-GURION UNIVERSITY OF THE NEGEV (AABGU)
Northwest Region
415-927-2119
aabgu.org
AMERICAN COMMITTEE FOR THE WEIZMANN INSTITUTE OF SCIENCE
1762 Westwood Blvd. #410, Los Angeles, CA
424-442-1000
weizmann-usa.org
AMERICAN FRIENDS OF MAGEN DAVID ADOM (AFMDA)
Western Region
6505 Wilshire Blvd., Ste. 750
Los Angeles, CA
800-323-2371
afmda.org
AMERICAN ISRAEL PUBLIC AFFAIRS COMMITTEE
AIPAC Washington & Oregon Office
206-624-5152
aipac.org
AMERICAN TECHNION SOCIETY
10900 NE Fourth St, #2338
Bellevue, WA
425-440-2686
ats.org
BIRTHRIGHT ISRAEL
888-994-7723
birthrightisrael.com
CHAI ISRAEL
Rachel Nelson
9900 SW Greenburg Road, Ste. 220
Tigard, OR 97223
503-892-7415
rachel@jewishportland.org
jewishportland.org/travelisrael
Jewish Federation of Greater Portland provides 18% of the published cost for an Israel experience for ALL Portland-area teens (up to $1,800). Grants also available for immediate post-high school eligible gap year programs. For those enrolled in a congregational high school program, the Oregon Board of Rabbis continues its Teen Israel program in partnership with the Arthur Krichevsky Fund at OJCF, the teen's home congregation and JFGP.
CONSULATE GENERAL OF ISRAEL
456 Montgomery St. #2100
San Francisco, CA
415-844-7510
embassies.gov.il/san-francisco
DEVELOPMENT CORPORATION FOR ISRAEL/ISRAEL BONDS
Daniel Klein, PNW Executive Director
Leora Litov, PNW Executive Assistant
1999 Harrison St., 18 th Floor #1804
Oakland, CA
800-752-5657
sanfrancisco@israelbonds.com
Daniel.klein@israelbonds.com
israelbonds.com
Development Corporation for Israel/Israel Bonds – a FINRA-member broker dealer that underwrites securities issued by the State of Israel in the United States – ranks among Israel's most valued economic and strategic resources, with a record of proven success spanning nearly seven decades. Praised for its dependability, the Bonds organization has helped build every sector of Israel's economy.
FRIENDS OF THE IDF (FIDF)
212-244-3118
fidf.org
ISRAEL ADVOCACY COMMITTEE/JCRC
9900 SW Greenburg Road, Ste. 220
Tigard, OR
503-245-6496
jewishportland.org/jcrc
ISRAEL ALIYAH CENTER
Jewish Agency for Israel, Western Region
323-658-7302
jewishagency.org/aliyah
J STREET PORTLAND
PO Box 66073
Washington, DC
202-596-5207
jstreet.org
JEWISH COUNCIL FOR PUBLIC AFFAIRS
116 E 27th Ave.
New York, NY
212-684-6950
jewishpublicaffairs.org
JEWISH NATIONAL FUND, PACIFIC NORTHWEST
Boaz Meir, Executive Director
206-760-1188 ext. 977
Jackson Pincus, Campus and Israel Programs Admissions Director
206-760-1188 ext. 941
1455 NW Leary Way #400
<emSeattle, WA
bmeir@jnf.org 
jpincus@jnf.org
jnf.org
Unparalleled in the Jewish philanthropic world, Jewish National Fund-USA's strategic vision is to build and connect to the land of Israel. Our driving focus has always been to ensure a strong, secure and prosperous homeland for the Jewish people in the land of Israel. Everything we do – every project, initiative and campaign we take on – connects to our vision. We run an American semester abroad high school in Israel connecting the next generation with Israel.
JEWISH NATIONAL FUND MISSIONS & TOURS
877-563-8687
jnf.org/visit-israel/tours
OREGON ISRAEL BUSINESS ALLIANCE
A program of the Technology
Association of Oregon
123 NE Third Ave., Ste. 210
Portland, OR
503-228-5401
techoregon.org/oiba
STANDWITHUS NORTHWEST
Seattle, WA
206-801-0902
standwithus.com/northwest
VOLUNTEERS FOR ISRAEL (VFI)
Pacific Northwest
510-387-6000
vfi-usa.org
ZIONIST ORGANIZATION OF AMERICA
212-481-1500
zoa.org