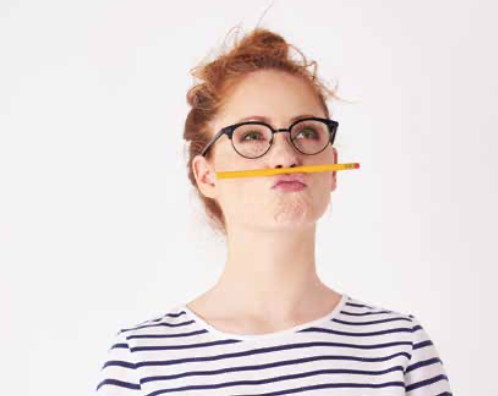 The continuance of a strong Jewish community depends on the involvement of the younger generations. In Oregon and Southwest Washington, there are many possibilities for young adults to become involved. There are opportunities to serve on boards, connect with others through business or social networks, or expand your knowledge of Judaism through religious studies.
COLLEGES
THE HAROLD SCHNITZER FAMILY PROGRAM IN JUDAIC STUDIES AT
PORTLAND STATE UNIVERSITY
Natan M. Meir, Academic Director
University Center Bldg., Ste. 465
1881 SW Fifth Ave.
PO Box 751 – JST
Portland, OR
503-725-8449
judaicst@pdx.edu
pdx.edu/judaic-studies
Pursuing a bachelor's degree in Judaic Studies from Portland State University, you will learn how to navigate the complexity of our modern world by understanding its relationship with the past. We welcome students of all backgrounds who seek an intensive liberal arts experience. Our faculty offer close mentoring to support your success, and our partnerships provide opportunities for internships and study abroad. We offer several scholarships for students majoring in Judaic Studies, from $500 to $7,000 annually.
SCHOLARSHIPS
OREGON JEWISH COMMUNITY FOUNDATION SCHOLARSHIPS
ojcf.org/grants-and-scholarships/receive-a-scholarship
OJCF offers need-based scholarship programs to support the educational pursuits of Jewish Oregonians.
Lester & Annette Goldschmidt Hillel Scholarship Fund
Students must be a Jewish resident of Oregon, attend U of O, and demonstrate both financial need and merit. Students may apply each year.
Arthur P. Krichevsky Memorial Scholarship
Scholarships for students pursuing post-high school Jewish education through qualified programs at accredited educational institutions in the United States, including rabbinical schools. Also provides direct scholarship support to day schools and to the Oregon Board of Rabbis' Teen Israel Experience.
Rebecca and Sada Tarshis Memorial Scholarship
Provides tuition assistance to Jewish students for higher education at accredited colleges, universities and graduate schools. To be eligible for this one-year scholarship, the student must demonstrate both merit and financial need. Students may apply each year.
PSU JUDAIC STUDIES/ HEBREW SCHOLARSHIPS
pdx.edu/judaic-studies/scholarships
If you are considering majoring in Judaic Studies, you are eligible to apply for the Harold Schnitzer Family Scholarship. This scholarship supports Judaic Studies majors up to $7,000 per year throughout your entire undergraduate career at PSU (up to four years).
Once you are an enrolled PSU student, you have an array of scholarships available to you.
For the other scholarships, you must have accrued at least 12 credits of coursework in Judaic Studies to be eligible to apply.
If you are a Judaic Studies minor and have done at least eight credits of coursework in Judaic Studies, you are eligible to apply for three scholarships: Cogan, Jacobs-Kaufman and Aspen Mitzvah.
SUSSMAN FUND FOR UNDERGRADUATE STUDIES
Rachel Nelson
rachel@jewishportland.org
jewishportland.org/sussman
The fund was established by Lillian and Gilbert Sussman to provide grants to Jewish students from the Portland area for their higher education. Students pursuing undergraduate studies at an accredited college in the U.S. are encouraged to apply by March 1.
GAP YEAR
AARDVARK ISRAEL IMMERSION PROGRAMS
646-844-7784
aardvarkisrael.com
CHAI ISRAEL
Rachel Nelson
9900 SW Greenburg Road, Ste. 220
Tigard, OR
503-892-7415
rachel@jewishportland.org
jewishportland.org/travelisrael
Jewish Federation of Greater Portland provides 18% of the published cost for an Israel experience for ALL Portland-area teens (up to $1,800). Grants also available for immediate post-high school eligible gap year programs. For those enrolled in a congregational high school program, the Oregon Board of Rabbis continues its Teen Israel program in partnership with the Arthur Krichevsky Fund at OJCF, the teen's home congregation and JFGP.
MASA ISRAEL
Gap year programs in Israel for high school graduates
masaisrael.org/gap-year
TIVNU: BUILDING JUSTICE
Gap year and summer high school programs
7971 SE 11th Ave.
Portland, OR
503-232-1864
tivnu.org
CAMPUS GROUPS
AKIVA ON CAMPUS UNIVERSITY OF OREGON
1208 E. 19th Ave.
Eugene, OR
404-532-8763
akivaoncampus.com
CHABAD AT UNIVERSITY OF OREGON
1400 High St., Ste. A
Eugene, OR
541-801-8653
jewisheugene.org
CHABAD HOUSE AT REED COLLEGE
3355 SE Steele St.
Portland, OR
503-752-2258
jewishreed.com
GREATER PORTLAND HILLEL
PO Box 1547
Portland, OR
503-867-3646
pdxhillel.org
OREGON HILLEL FOUNDATION
Serving University of Oregon and
Oregon State University
1059 Hilyard St.
Eugene, OR
541-343-8920
oregonhillel.org
ADULT EDUCATION
BENAROYA JEWISH LEARNING ACADEMY
Chabad of Oregon
2317 SW Vermont St.
Portland, OR
503-381-7119
jportland.com
CONSCIOUS TORAH
2531 Chula Vista Blvd.
Eugene, OR
541-514-2571
conscioustorah.com
INSTITUTE FOR JUDAIC STUDIES
2900 SW Peaceful Lane
Portland, OR
503-246-8831
INTRODUCTION TO JUDAISM CLASS
Oregon Board of Rabbis
Portland, OR
971-248-5465
oregonboardofrabbis.org
NEVEH SHALOM ADULT EDUCATION
2900 SW Peaceful Lane
Portland, OR
503-293-7306
nevehshalom.org/adult-education
PORTLAND KOLLEL
6688 SW Capitol Hwy.
Portland, OR
503-245-5420
portlandkollel.org
YOUNG ADULT
JEWS NEXT D'OR
1972 NW Flanders
Portland, OR
503-222-1069
bethisrael-pdx.org/community/jews-next-dor-20s-30s
MOISHE HOUSE PORTLAND
503-908-3394
Portland, OR
moishehouse.org/find-a-house/portland
facebook.com/MoisheHousePDX
OJCF GIVING COUNCIL
1618 SW First Ave., Ste. 210
Portland, OR
503-248-9328
ojcf.org
The OJCF Giving Council is a community of Jewish professionals who pool their charitable donations to give collaboratively to deserving nonprofit organizations. The group holds a variety of charitable events throughout the year.
SOCIAL/NETWORKING GROUPS
JEWISH DAD'S NIGHT OUT
Portland, OR
503-246-8831
JEWISH HAPPY HOUR
meetup.com/Jewish-Happy-Hour
OJCF PROFESSIONAL ADVISORS GROUP
1618 SW First Ave., Ste. 210
Portland, OR
503-248-9328
ojcf.org
OJCF's Professional Advisors Group is comprised of attorneys, accountants, and financial/wealth advisors. The group provides educational programming, continuing education credits and networking opportunities for attendees at lunch meetings held 2-3 times per year.
OREGON JEWISH MOUNTAINEERS
6688 SW Capitol Hwy
Portland, OR
541-730-7538
climbingrocks.wixsite.com/website
NEXT GENERATIONS GROUP
503-312-2530
nextgenerationsgroup.wordpress.com</a
PDX MOTS
Portland, OR
meetup.com/PDXMOTS-35-54
PORTLAND JEWISH EVENTS
jodiberris@aol.com
248-760-0743
WOMEN'S PHILANTHROPY
Portland, OR
503-892-3015
jewishportland.org/ourcommunity/womens-philanthropy
Women's Philanthropy provides a place in the Portland Jewish community for all women to come together to promote, enhance and celebrate Jewish life. We are committed to building a Jewish community that is welcoming, engaging and demonstrates the impact a women makes by having her voice heard.
YOUNG JEWISH PROFESSIONALS – PORTLAND
facebook.com/pdxyjp
COUNSELING
JFCS COUNSELING SERVICES
Douglass Ruth, LCSW, CCTP, Clinical Director
1221 SW Yamhill St., Ste. 301
Portland, OR
503-226-7079 ext. 123
douglassruth@jfcs-portland.org
jfcs-portland.org
Provides culturally-competent counseling services utilizing a trauma informed approach for individuals, couples, and families. Additionally, free, in-home solution-focused counseling services for seniors and people with disabilities through the Program to Encourage Active & Rewarding Lives (PEARLS). Offers child and family workshops for community organizations. Support groups for family caregivers. We accept Medicare, Medicaid, some commercial insurance and, offer sliding-scale options.
EMERGENCY AID
JEWISH FREE LOAN OF GREATER PORTLAND
Les Gutfreund, Chair
9900 SW Greenburg Road, Ste. 220
Tigard, OR
503-892-7417
freeloan@jewishportland.org
jewishportland.org/freeloan
Loans available for up to $4,000 for life's "ups and downs," such as tuition, car repair, medical expense, debt consolidation, housing assistance, etc. Applicants must identify as Jewish, be 18 years or older, have a co-signer(s), and have lived in Oregon/SW Washington for at least 6 months. Visit webpage for complete list of guidelines and application.
SPECIAL NEEDS RESOURCES
KEHILLAH
Polina Munblit Gregg, MBA, Assistant Administrator
6140 SW Boundary St.
Portland, OR
503-535-4000
polina.munblit@cedarsinaipark.org
cedarsiniaipark.org
Independent special needs housing on the Cedar Sinai Park Campus.
TASK/TIKVAH DISABILITY SUPPORT SERVICES/JFCS
Janet Menashe, Disabilities Inclusion Specialist
1221 SW Yamhill St., Ste. 301
Portland, OR
503-226-7079 ext. 122
janetmenashe@jfcs-portland.org
jfcs-portland.org