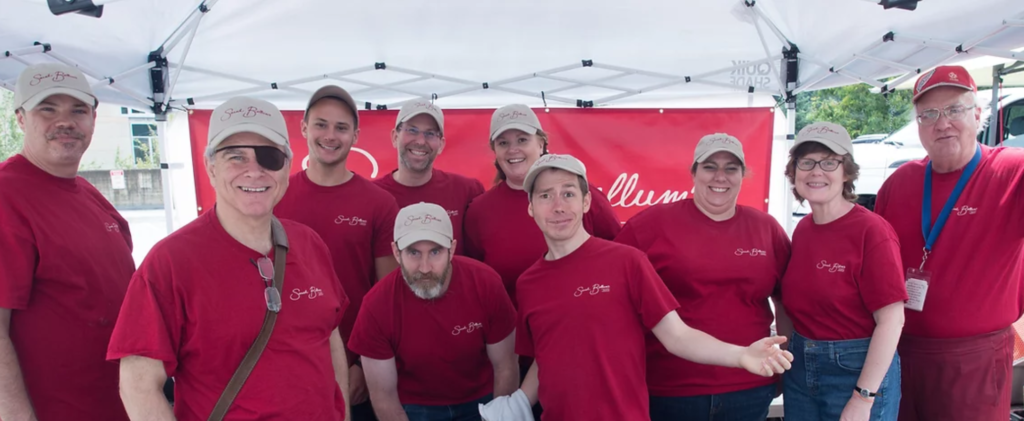 Effective Nov. 1, Sarah Bellum's Bakery & Workshop is now a certified kosher bakery. "It's been a long process for us, and we're so excited to make yummy treats for every more of our community to enjoy!" says a statement on their Twitter page.
Sarah Bellum's is a social enterprise bakery that supports adults with brain injury to return to work and life by baking delicious, hand-crafted cupcakes. Sarah Bellum's was founded by Dr. Rik Lemoncello, Professor of Speech-Language Pathology at Pacific University in Forest Grove, OR. As an avid self-taught baker and a clinician/researcher interested in supporting adults with brain injuries, he has dreamed of opening this bakery since earning his Ph.D. at the University of Oregon in 2008. His vision has been to open a bakery staffed by adults with brain injury to support them in returning to work, play, and life! Through his involvement with the local brain injury community, and an award from Pacific University, this program was hatched in 2016.
In December 2018, they opened a retail space in the heart of Multnomah Village in SW Portland. A permanent space allowed them to provide ongoing, individualized supports, routine and structure, and expanded opportunities for adults with acquired brain injury to get involved in return-to-work training and supports.
Their mini cupcakes and paleo treats are available at New Seasons Market and their PUPcakes for dogs are available at Pawsh Pet Café.
For more information, visit sarahbellumsbakery.org.