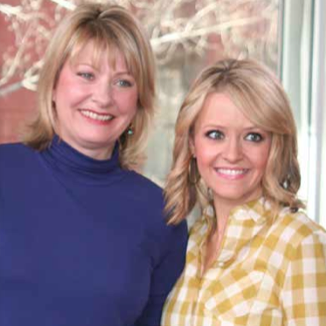 Drawing on the foods and cooking techniques she encountered living in Europe, Personal Chef Lisa Glickman has been creating authentic dining experiences for small groups in Bend for the past six years.
Two years ago she won the only culinary contest she ever entered when her turkey and spinach meatballs were selected by the Cooking Channel's show "The Perfect Three." She entered the contest on a whim, creating the winning recipe in one evening. As a winner, she was flown to New York where she toured the Food Network studio and spent the day taping with Perfect Three host Kelsey Nixon.
When her husband, Marshall Glickman, a sports marketing consultant, worked for a European basketball league, the family traveled extensively across the continent while they lived in Barcelona, Spain, for two and a half years.
"It opened my eyes to authentic food I'd never tasted before," says Lisa. "Italian food in the U.S. tastes nothing like what you eat in Tuscany. "I know authentic ingredients, spices and techniques used around Europe," she says, adding, "I also know the importance of using local ingredients."
The foods she found in Europe combined with her own love of entertaining inspired her to become a personal chef when the family moved to Bend.
"I personally love to entertain, and I like to do everything as handmade and homemade as possible," she says. "But I found by the time the party begins I'm exhausted. I realized it would be helpful (for people hosting parties) to do everything as I would do it for my own party. … A private chef offers more of a personal touch on preparing the whole experience for your guests. A private chef is also able to cater to allergies, health issues, vegetarian, gluten-free (needs).
"When everything comes from the heart and is authentic and handmade, you can really feel the difference," she says, noting that is the experience people get when they hire a personal chef.
Another advantage of a personal chef is that you pay for the food you want. The customer decides whether he or she wants grain-fed organic beef or Costco ground beef.
For the past three years Lisa has served as emcee for the top chef competition at the "Bite of Bend," a weekend-long food event. The first year she was the co-presenter, but she has been the sole emcee for the past two years, spending the three days of the festival on stage.
Lisa also teaches for the Cascade Culinary Institute through the accredited school's community learning program at Central Oregon Community College. In February she was joined by Temple Beth Tikvah Rabbi Johanna Hershenson and friend Laurel Fishkin teaching a class on the "Modern Passover Seder." She teaches two classes each term, usually on cooking techniques such as braising or sautéing.
"I pride myself in being very knowledgeable about food," she says.
Her favorite "Jewish foods" are brisket and latkes. "There is nothing more homey than slow-cooked brisket and crispy latkes with applesauce."
Now Lisa is poised for a potential move to the larger market of her native Portland.
The Glickmans are considering the move to Portland this summer, because their son Laz, 13, will start high school next fall. Since Laz is an accomplished musician and active in sports, the family wants to find more opportunities for him, and Marshall would like his son to attend his old school, Lincoln High School, in Portland.
The family has strong ties to Portland, where they have maintained membership in Congregation Beth Israel in ad- dition to their affiliation with Bend's Temple Beth Tikvah and the Jewish Community of Central Oregon/Congregation Shalom Bayit. When Laz became a bar mitzvah in November, Portlanders Rabbi Michael and Cantor Ida Rae Cahana, Rabbi Emanuel and Lorraine Rose, and grandparents Harry and Joanna Glickman came to Bend for the celebration.
Though the Portland market is larger, Lisa says she would likely maintain her specialization in more intimate gatherings. Typically she shops, prepares and serves meals for private gatherings of eight to 12 people or buffets for events for 40 to 50 people.
"Moving ahead in a larger market is the plan," she says, add- ing that in Portland, "the business plan is to focus on smaller, intimate dinner parties and smaller gatherings to allow me to keep the special feel. I enjoy the smaller, intimate feel."