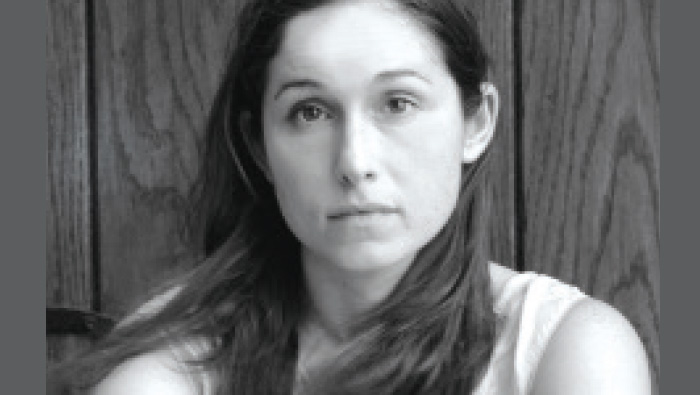 Jewish Theatre Collaborative's third Page2Stage season will bring to life a little-known story that reflects Jewish history. Previous Page2Stage seasons have featured settings in Argentina and Israel. This season brings readers and audience members to the gritty landscape of New York City during the turbulent 1920s and '30s.
In the stormy melting pot that was New York City in the '30s, a young girl comes of age and finds her voice in this Page2Stage journey based on Chaim Potok's novel Davita's Harp. Ilana Davita's mother was Jewish – but chose atheism and communism. Her father was Episcopalian – but chose atheism and communism. With guidance from a missionary nurse aunt, a mystical story-writing "uncle" and Orthodox cousins, Ilana discovers who she is and who she will choose to be.
This Page2Stage season will explore Ilana's world through three programs that enhance audience appreciation of the novel and of the play produced as the culmination of the season.
The journey begins with the staged reading, "Aflame – an Album of Jewish Radicalism," at 7:30 pm, Nov. 2 and 3, 2015, at the Milagro Theatre. Jews dominated the socialist scene of the '20s and '30s, driven by such radical ideas as fair pay and equal rights. Snapshots of Jewish activism come to life in this performance created from Dr. Tony Michels' "Jewish Radicals: A Documentary History."
The journey continues with an evening concert, "Searching for the Music of the World," Jan. 18 and 19, 2016, at the Milagro Theatre at 7:30 pm. As the harp in the novel's title indicates, music is a central force in the story. JTC partners with Portland favorites Jack Falk, Cantor Ida Rae Cahana, Andrew Ehrlich, Courtney Von Drehle and Ralph Huntly to present a musical collage that gives voice to the diverse soundscape of Ilana's world.
This season features a special class, "A Taste of Yeshiva," being held February 10th at the Mittleman Jewish Community Center and April 3, 2016, at the Milagro Theatre. Engage in a lively debate over Talmudic texts Yeshiva style with the revered "Rabbi Akiva.". This class will be facilitated by Rabbi Tzvi Fisher, the dean of Portland Kollel. Experience firsthand the style of learning that excited and nourished the heroine of this season's novel. This class is sponsored by Portland Kollel, an institute for Jewish education and culture, and the MJCC.
The exciting journey culminates in the world premiere of Davita's Harp by Chaim Potok, March 19-April 9, 2016, at the Milagro Theatre.
"Davita's Harp is a testament to the village it takes to raise a child," says JTC Executive Director Sacha Reich. "The novel is a passionate story about the shaping of identity, the power of choice and the capacity of love."
The play will be adapted by Sacha Reich and Jamie M. Rea, directed by Sacha Reich and features Kayla Lian, Jamie M. Rea, Jason Glick, Heath Koerschgen, Kate Mura, Sara Fay Goldman, Illya Torres-Garner, J.J. Johnston and Sam Dinkowitz.
Congregations around the city are featuring the novel as part of their book group reading series.  A discussion guide is available online.
This season is produced with the generous support of the Ronni Lacroute and Willa Kenzie Estate, Oregon Cultural Trust, Jewish Federation of Greater Portland, Oregon Community Foundation, Harold and Arlene Schnitzer CARE Foundation and the Collins Foundation.
For more information visit jewishtheatrecollaborative.org.