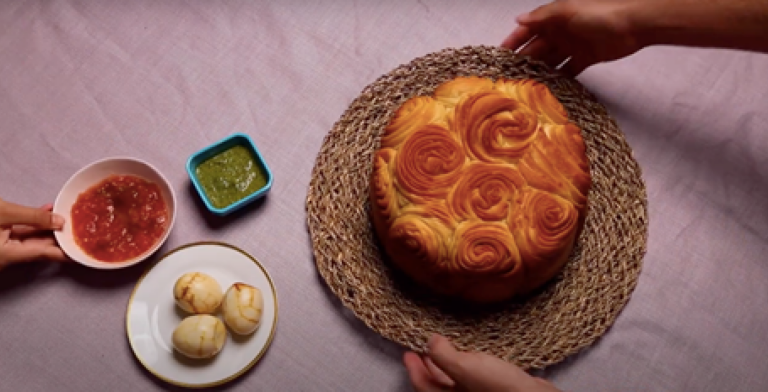 OneTable, an organization that empowers people in their 20s and 30s to envision new rituals and build community through Shabbat dinner, released the new PAUSE episode in their 12-month video series. This month's episode, in collaboration with the Jewish Food Society, highlights three different Shabbat breads from around the world, inviting our users to explore their own food (hi)stories.
In addition to the two-minute video tour of Shabbat breads, OneTable has a curated resource page all about savoring Shabbat, including Memory Dinner and Generation to Generation Shabbat guides, mindful eating resources, blogs, and more.
There is immense power and potential when we gather with delicious food and inspiring community at the Shabbat dinner table. Together with Jewish Food Society, this month we're sharing Shabbat breads from around the world from their digital recipe archive. We're highlighting dabo, kubaneh, and challah, and we invite you to explore the journeys of the bites that tell your (hi)stories.
Presented by OneTable with Jewish Food Society. Directed and Edited by Eyal Resh. Produced by Adam Kantor.