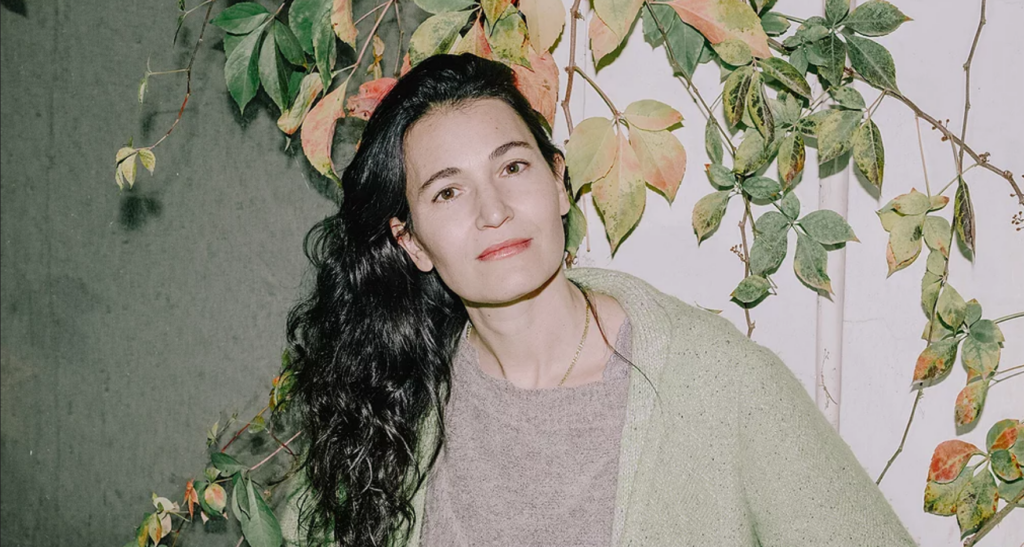 Nicole Krauss. Photo by Goni Riskin
The Sami Rohr Prize for Jewish Literature announced that acclaimed novelist Nicole Krauss is the recipient of the newly created 2021 Sami Rohr Inspiration Award for Fiction. The $36,000 award will be presented at a virtual ceremony in June.
The Inspiration Award, introduced this year to mark the 15th anniversary of the Sami Rohr Prize for Jewish Literature, recognizes a well-known author whose books have made a valuable contribution to Jewish literature and who will serve as a role model to Fellows of the Sami Rohr Jewish Literary Institute. Since its inception in 2007, the Sami Rohr Prize for Jewish Literature has focused on recognizing emerging writers at the outset of their career as fiction or nonfiction writers.
"I'm so grateful and touched to be the first recipient of the Sami Rohr Inspiration Award Prize for Fiction," says Nicole Krauss. "As a writer, I have never understood my own relationship to inspiration, or even what inspiration truly is. But despite that uncertainty – or because of it – it is deeply moving to think that my books have inspired others. There is nothing more rewarding than that."
Krauss is the author of the international bestsellers, Forest Dark and Great House, a finalist for the National Book Award and the Orange Prize. The History of Love won the Saroyan Prize for International Literature and France's Prix du Meilleur Livre Étranger, and was short-listed for the Orange, Médicis, and Femina prizes. To Be a Man, her first collection of short stories, was published in November 2020.
Her first novel, Man Walks Into a Room, was a finalist for the Los Angeles Times Book of the Year in 2003. In 2007, she was selected as one of Granta's Best of Young American Novelists, and in 2010 she was chosen by The New Yorker for their "Twenty Under Forty" list. Her fiction has been published in The New Yorker, The Atlantic, Harper's, Esquire and The Best American Short Stories, and her books have been translated into 37 languages. Nicole is the first Writer-in-Residence at the Zuckerman Mind Brain Behavior Institute at Columbia University.
"Fifteen years after establishing the Sami Rohr Prize for Jewish Literature in celebration of our father's 80th birthday, we are delighted to present Nicole Krauss with the 2021 Inspiration Award for Fiction," says George Rohr. "We are certain that she will be a source of great encouragement to a new generation of emerging Jewish writers."
"It's thrilling to have Nicole Krauss join the SRP family," says Debra Goldberg, director of the Sami Rohr Prize for Jewish Literature.  "We are confident that her exceptional books will continue to inspire current and future Sami Rohr Fellows as well as readers all across the world."

About the Sami Rohr Prize for Jewish Literature
Inaugurated in 2007, the Sami Rohr Prize for Jewish Literature honors the legacy of Sami Rohr, who enjoyed a lifelong love of Jewish learning and books. As the premier award of its kind, the Prize recognizes the unique role of contemporary writers in the examination and transmission of the Jewish experience. The $100,000 Prize is awarded, in alternating years for non-fiction and fiction, to an emerging writer who demonstrates the potential for continued contribution to the world of Jewish literature. For more information, visit www.samirohrprize.org