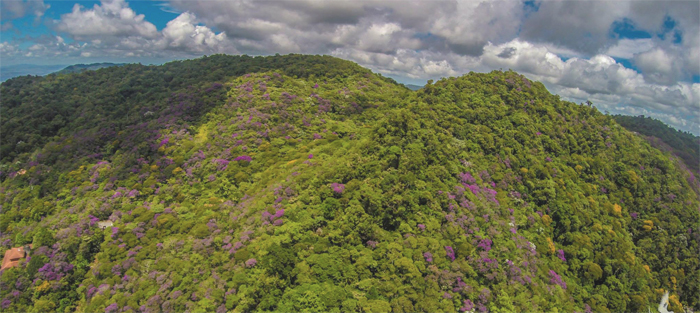 This is My Earth (TiME) hired its first staff member, Michelle Bombet Minch, who will serve as the social media director. Michelle will build the social media strategy to support the launch of the TiME for Biodiversity 2023 Campaign.  This ambitious campaign seeks to raise $3 million by 2023, acquire 15-20 biodiversity landscapes, build global community to 100,000 members as well as integrate the education program into 60 institutions worldwide.
TiME was founded by Uri Shanas, Ph.D. during his 2014-2015 sabbatical from the University of Haifa – Oranim while doing research at Portland State University.  TiME is a conservation organization that believes land acquisition and environmental education can help protect human health and the world's biodiversity by purchasing, protecting, and restoring biodiversity hotspots. https://orjewishlife.com/this-is-my-earth/
Dr. Shanas states "If we want our governments to seriously address our two major challenges, climate change and species extinction, we need to show our own willingness to take action. TiME allows every person in the world to become actively and directly involved in endangered species protection and in curbing greenhouse gases."
With its unique model TiME's members have a voice in conservation decisions, and with as little as a dollar can become a member of TiME. All members can vote for the particular biodiversity hotspot they would like to see protected. To date, TiME has protected six hotspots, expanded education programming and built a community of over 5000 members.
In 2020, TiME successfully raised funds to buy parcels of lands in Serra Bonita, Brazil and Dakatcha Forest, Kenya. Today, members can vote to save one of three biodiversity hotspots threatened by human activity and habitat loss:
(1) Rosewood Landing, Belize (2) Chocó Forest, Ecuador (3) Maasai Mara, Kenya
Michelle was born and raised in Baton Rouge, LA, and graduated from Louisiana State University. In 1992 her management career in the technology industry brought her to Oregon, where she has since made it her home. Her involvement in the Jewish community and passion for social action led to numerous leadership roles, including her current position as Chair of the Jewish Community Relations Council (JCRC) of Jewish Federation of Greater Portland. The JCRC brings the opportunity to impact change through collaboration with others on important social justice matters that impact both Jews and Non-Jews. Specifically, JCRC's Climate Action Committee through its educational initiative is looking forward to hosting Shanas for speaking engagements. Stay tuned for dates.
Most recently in Michelle's professional life, she has provided marketing, public relations, and web development services on a consulting basis. Michelle is a long-time champion for environmental welfare, and in fact, volunteered for TiME in 2019. Inspired by the continued success, she is thrilled to now help bring the organization to its next big growth milestones.
Because it takes as little as a dollar to join and with the ease of social media sharing, it makes for a meaningful B'nai Mitzvah project, birthday or scouts fundraiser.
To become a member, host a fundraiser, or learn about TiME's educational programming visit https://this-is-my-earth.org/ or email michelle@this-is-my-earth.org.