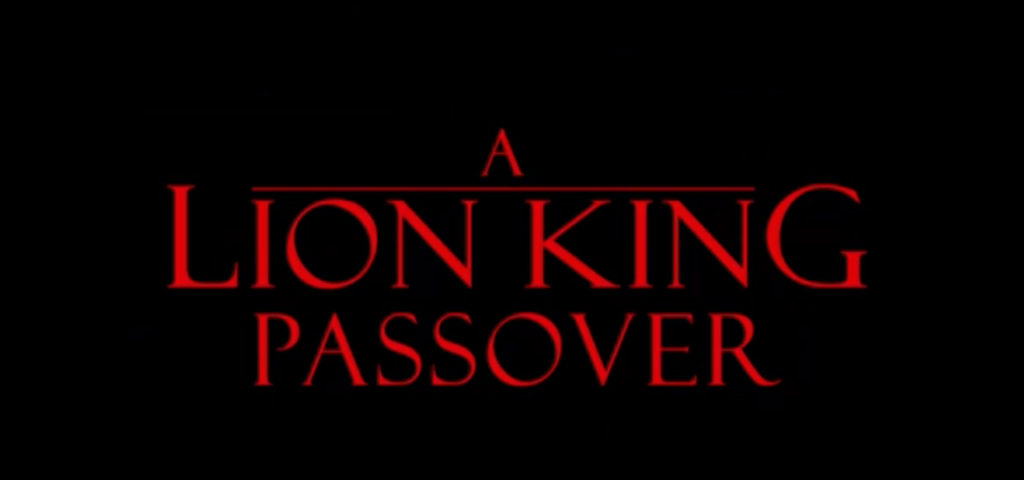 Just in time for Passover, the Six13 a capella group have released a parody medley of songs from the original animated film "The Lion King." To celebrate the Israelites freedom from slavery, the boys use the nothing but the human voice to create "A Lion King Passover."
The group was inspired to create the video in response to the upcoming release of one of the most anticipated movies of the year, the live action remake of arguably the most popular film from the Disney Renaissance, "The Lion King."
When the video opens with Hakuna Matata replaced by Ma Nishtanah Halailah Hazeh (What makes this night different?), it sounds so similar to the original that it might take you a moment to really hear the new words.
The group's previous holiday music video, "Bohemian Chanukah,"  which paid homage to "Bohemian Rhapsody" while celebrating the festival of lights,  has amassed more than 4 million views.
ABOUT THE VIDEO:
From the guys who brought you "Bohemian Chanukah": IT IS TIME… time for everyone's favorite unleavened holiday, and of course, the traditional Six13 music video to go along with it. Here's hoping this seder-y serenade from our pride of Jews helps to heighten your own Jewish pride. Please enjoy their most hakuna matata-ful production to date. CHAG SAMEACH!
ABOUT SIX13:
Anchored by a strong Jewish identity and driven by a mission to connect Jews around the globe with their heritage through music, professional Jewish a cappella group Six13 are the originators of today's Jewish a cappella sound. They've performed to rave reviews at the White House for Barack and Michelle Obama, and millions more at synagogues, religious schools, JCCs, fundraising events, B'nai Mitzvah and private affairs alike, received numerous awards for their seven best-selling CDs, and been selected as finalists for casting in NBC's "The Sing-Off." To find out more about bringing Six13 to your community for an event , visit
http://www.six13.com
.