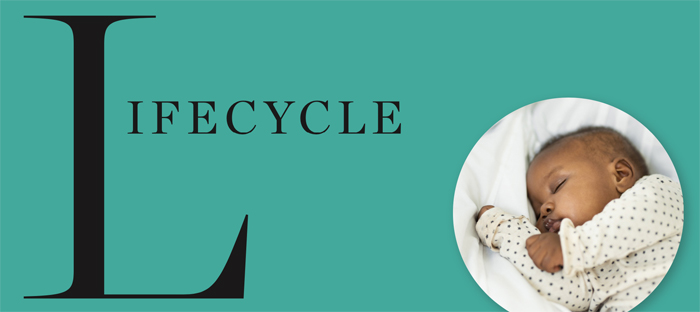 Jewish life revolves around the cycle of life.
While daily spiritual living is cherished, it's the unique moments that bring us together and remind us of what matters. In the Jewish tradition, lifecycle moments from birth to death carry specific rituals, most of which have been used for centuries.
Following are the resources that will help you celebrate and mark each stage of life.
MOHELS
A mohel is the person who performs the circumcision in the brit milah ceremony for a male child on the eighth day after his birth. For more information, contact your local congregation.
BRUCE J. BIRK, MD
503-799-2794
portlandmohel.com
RABBI TZVI FISCHER
Oregon Bris Center
503-757- 0606
oregonbris.com
RABBI GADI LEVY
720-315-4266
myhomecircumcision.com
WENDY SMITH, MD
503-241-9528
MIKVAHS (MIKVAOT)
A mikvah is a ritual bath satisfying specific requirements that incorporate "living water" (running or moving water from a God-given source such as rain, snow, ice or a spring). Immersion in a mikvah is performed for ritual purification and a change in status, including conversion. It is used by Jews who wish to observe the Jewish laws concerning family purity or sanctification before a Jewish holiday, wedding or conversion ceremony. The purpose of immersion is not physical, but spiritual, cleanliness. Today, mikvah use has taken on some modern spiritually satisfying meanings. Immersion is often a way of celebrating both happy milestones and the pains of overcoming losses.
JACKSON WELLSPRINGS
2253 Highway 99 N, Ashland, OR
541-601-8983
jacksonwellsprings.com/mikvah
MIKVAH MEI MENACHEM
Ashland, OR
541-482-2778
chabadofashland.org
MIKVAH SHOSHANA/WOMEN'S RESOURCE CENTER
6612 SW Capitol Hwy., Portland, OR
503-309-4185
facebook.com/PortlandWomensMikvah
RACHEL'S WELL COMMUNITY MIKVAH
6655 SW Capitol Hwy., Portland, OR
971-220-5580
jewishportland.org/mikvah
SIMCHA VENUES
B'NAI B'RITH CAMP RETREAT CENTER
Lincoln City, OR
503-496-7447
bbcamp.org/rentals
MITTLEMAN JEWISH COMMUNITY CENTER
Bethany West, Rentals + Events Manager
6651 SW Capitol Hwy., Portland, OR
503-244-0111
oregonjcc.org/rentals
Think outside the box when you celebrate your simcha at the MJCC!  We offer a variety of flexible spaces at reasonable rates, and we're available seven days a week for a wide range of events, such as b'nai mitzvahs, weddings, fundraising galas, meetings, and much more. Inquire about virtual and hybrid event options, using our high-speed internet to stream. Fill out our rental inquiry form today at oregonjcc.org/rentals.
SIMCHA VENDORS
EVERYTHING JEWISH 2.0
Urban Jewish Oasis
1218 NW Glisan St., Portland, OR
503-246-5437
everythingjewishportland.com
CHEVRA KADISHA/ JEWISH BURIAL SOCIETIES
Chevra kadisha, literally holy society, performs the traditional ritual of preparing individuals for burial. Volunteers carry out the ritual of washing, purifying and dressing the deceased, with men caring for men and women caring for women to maintain modesty even in death. Since Judaism promotes the dignity of all with all being treated equally in death, the deceased is dressed in simple shrouds and buried in a plain wooden (usually pine) box.
PORTLAND AREA
CHEVRA KAVOD HAMET
chevrakavodhamet.org
Includes volunteers from Congregations Neveh Shalom, Havurah Shalom, Shir Tikvah, P'nai Or, Beth Israel, Shaarie Torah, Kol Ami and Beit Haverim as well as unaffiliated.
PORTLAND HEVRA KADDISHA
Tigard, Oregon
503-519-2454
Includes volunteers from Congregations Kesser Israel, Chabad of Oregon, Beit Yosef, Shaarie Torah, and other congregations, as well as unaffiliated.
CORVALLIS AND SALEM
BEIT AM'S CHEVRA KADISHA
541-753-0067
beitam.org
EUGENE
TEMPLE BETH ISRAEL
541-485-7218
tbieugene.org
AHAVAS TORAH
503-261-3850
ahavastorah.info
CENTRAL OREGON
TEMPLE BETH TIKVAH
541-388-8826
bethtikvahbend.org
JEWISH COMMUNITY OF CENTRAL OREGON
541-815-4912
jccobend.org
FUNERAL SERVICES
HESED SHEL EMET
Oregon Jewish Indigent Burial Society
503-564-8430
jewishportland.org/ourcommunity/hesed-shel-emet
RIVER VIEW CEMETERY FUNERAL HOME
Marcus Terry, Managing Director
8421 South Macadam Ave., Portland, OR
503-246-6488
info@riverviewcemeteryfuneralhome.com
riverviewcemeteryfuneralhome.com
River View Cemetery Funeral Home was established in 2004 and is conveniently located on the grounds of River View Cemetery in Southwest Portland. The staff of this full-service funeral home is experienced in Jewish burial customs and committed to providing the highest level of quality service to the Jewish community. In addition to Managing Director Marcus Terry, three funeral directors are on hand to assist with arrangements: Gary Sands, Gordy Reece and Maleah Wraith.
CEMETERIES
Many congregations maintain their own cemeteries; see congregations section for contact information.
JEWISH CEMETERY AT RIVER VIEW CEMETERY
300 S Taylors Ferry Road, Section 142, Portland, OR
503-287-0066, 503-246-4251
jewishcemeteryatriverview.org