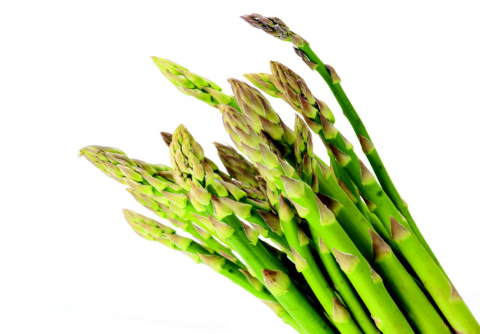 For the food gardener, winter ends in February. While it'll be months yet – long, cold, soggy months – before tender annuals such as tomatoes, peppers and squash can go into the ground, now's the time to plant perennial fruiting plants such as grapes, raspberries and strawberries. Shrubs, too, can be planted in the Northwest anytime the ground is not so soggy it can't be worked. So avail yourself of some blueberries, huckleberries and lingonberries, wait for a dry stretch and plant away.
I usually do my first sowing of lettuce and spinach in February during the one warm week we customarily get. Seeds of arugula, chard, kale and other greens can go into raised beds or containers then, too. The lighter soil mix in containers (any three-way or four-way commercial mix or your own blend of half potting soil and half manure-based compost) warms up much quicker than the surrounding soil and drains faster, too, allowing earlier planting.
Caneberries are available at nurseries by mid-February, usually in bare-root form, packed in sawdust. They look like little more than dried-up sticks with a cluster of roots at one end, but, planted now, their buds will soon swell and berries will be in the offing. Besides raspberries, consider loganberries, marionberries and currants. Although grapes won't fruit the first year, most caneberries will yield at least a few late fruits and provide a bumper crop the second and third year. They can go into well-amended, well-drained garden soil; they don't need to be put into raised beds.
Strawberry plants also are available bare-root this month. Though tiny, they, too, will provide a few berries the first summer. Good advice is to pinch off the first blooms to let the plants concentrate their energy on forming roots, but later blooms can be left to grow into berries. Naked crowns of asparagus look like wizened spiders, but they'll grow into healthy plants by summer, given an early start. Asparagus takes patience, though. The first year, allow asparagus to put forth spikes and grow without harvesting any. In late fall, cut down the yellowed "ferns" and mulch the plants with rich compost. In the second year, you can harvest a couple of spears from each plant, but, again, let the rest mature into fern form. The third year, the plants should be well established, and asparagus can be harvested at will.
Rhubarb, artichokes, cardoon and horseradish also can go into the garden now, as can peas. If put into saturated ground, though, peas may rot, so save half the pack for a later planting. Again, while planting into cold, wet soil is risky, planting into raised beds of prepared mix usually yields superior results. While it's often too cold to plant annual herbs such as basil outdoors until June, perennial herbs such as parsley, sage, rosemary, thyme, mint, chives, oregano and so on will thrive if planted now in well-drained soil. Some, such as parsley and chives, can be planted from seed; others do better from transplants.
Now don't get carried away. It's a bit too early for carrots, for example. Wait till March to seed those. Planting time for potatoes is mid-March, too, around St. Patrick's Day.
Portland freelance writer Jan Behrs specializes in stories about gardeners, gardens, remodeling and real estate. A master gardener, her work appears in The Oregonian, Better Homes and Gardens and online.