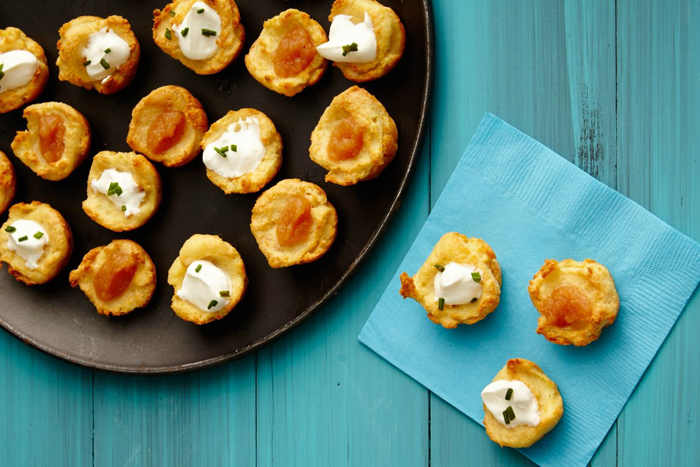 When your favorite pancake becomes a cup, magical things happen.
Recipe by Joanna Saltz for Delish
Latke Cups
Ingredients:
1 box potato pancake mix, plus ingredients needed on package
1 large potato, shredded and squeezed dry
Cooking spray
Applesauce and sour cream, for garnish
Directions:
Preheat oven to 350 degrees F.
In a small bowl, mix potato pancake mix with its required ingredients. Add in shredded potato and set aside.
Spray a mini muffin pan with cooking spray. Using a small ice cream scoop, fill each muffin cup with mix. Then use back of a melon baller to create a small cup-shaped indentation in each scoop.
Bake cups for 20-25 minutes, or until cups are golden brown. Remove from oven, and allow to cool slightly.
Fill each cup with sour cream or applesauce and serve.