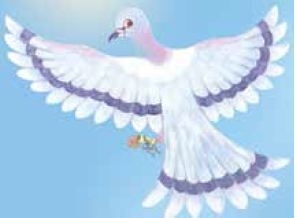 WHO: Jewish Theatre Collaborative
WHAT: PAGE2STAGE Season
WHEN: November 2013-April 2014
WHERE: Milagro Theatre, Mittleman Jewish Community Center,
PSU Lincoln Hall
SEASON SUBSCRIPTIONS: 503-512-0582
or jewishtheatrecollaborative.org
The Jewish Theatre Collaborative kicks off its 2013-2014 season with a brand new program format: PAGE2STAGE. This exciting format begins with one book and an invitation for
audiences to join JTC on a three-act journey from book to stage. Original performances along the way deepen the audience's understanding of the novel and personalize their connection to
its subject and characters. The journey climaxes with a world premiere adaption of the novel.
This year JTC, with help from Taster's Choice audiences, chose Meir Shalev's novel "A Pigeon and a Boy." Shalev weaves stories of love and loss between mandate Palestine of the 1940s and Israel today in this powerful novel. Breaking from decades of inertia, Yair's search for a home takes him on a belated journey to come of age. Sacha Reich and Doren Elias are adapting the novel through arrangement with the Deborah Harris Agency on behalf of Meir Shalev.
The journey begins during Jewish Book Month with performances at three locations at 7 pm, Nov. 3-5. JTC has designed the perfect first date with your book for "Act 1 – Chapter
One." A little food, a little drink, images to spark your imagination and a performance to propel you through the first chapter as you immerse yourself in the world of the novel. The chapter was adapted for the staged reading by Avital Rutenberg Schoenberg, performances are Nov. 3 at Milagro Theatre; Nov. 4 at Mittleman Jewish Community Center and Nov. 5 at Studio Theatre, Lincoln Hall, Portland State University.
In January and February, the journey continues at the same three venues with "Act 2 – Footnotes." Just as footnotes elaborate on a topic, these staged reading performances and discussions are designed to take you deeper into the subject matter of the novel through the magical medium of theater.
Jan 26-28, 2014, performances will explore "Memory's Landscape: A Guided Tour." Tour key landmarks of the novel and encounter layers of history that bind people to the land.
Feb. 23-25, 2014, performances explore "Wrestling with Home." The existential imperative of nation-building in the past looms over a present trying to forge a new relationship with the
land.
The season culminates with "Act 3 –World Premiere Production of A Pigeon and a Boy, adapted by Sacha Reich and Doren Elias. The main stage production will be March 22-April 12, 2014, at Milagro Theatre.