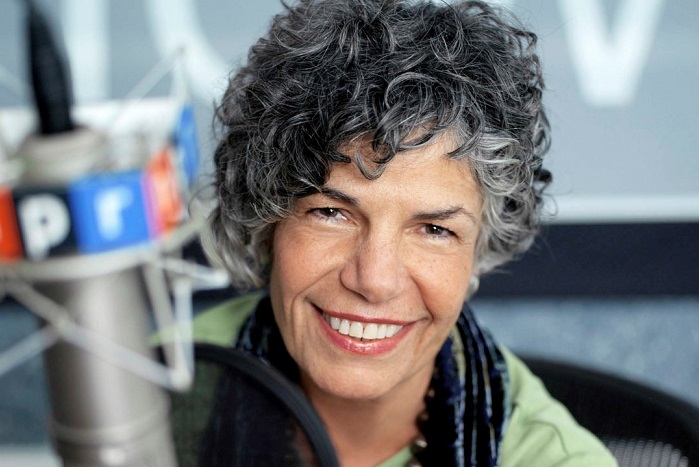 The Mittleman Jewish Community Center has announced that renowned broadcast journalist 
Susan Stamberg
 will headline the Center's annual 
Friends of the Center Brunch on

Sunday, March 4 at 10:00 AM
.  The Brunch represents the Center's largest fundraising event of the year, and will include the induction of two new faces to the Oregon Jewish Sports Hall of Fame, as well announcing the winners of this year's Harry Glickman Scholar Athlete Award to two Oregon high school students.
"We're excited to have such an iconic figure as Susan headlining our Friends of the Center Brunch," said Steve Albert, MJCC executive director. "The event is a vital component in raising
the funds necessary to support our facility and programs that serve the community year-round.  It helps ensure that no one is turned away from the JCC due to their financial situation."
A member of both the Broadcasting Hall of Fame and the Radio Hall of Fame, Stamberg became the first woman to anchor a national nightly news program when she began serving as co-host of NPR's award-winning newsmagazine All Things Considered in 1972.  After occupying that chair for 14 years, she began hosting the network's Weekend Edition
Sunday
, and she now  reports on cultural issues for Morning Edition and Weekend Edition
Saturday
.  Stamberg is replacing the previously announced comedienne Carol Leifer at the Brunch, as Ms. Leifer was invited to participate in this year's Academy Awards ceremony in Los Angeles.
The MJCC will also induct the two newest members of the Oregon Sports Hall of Fame:  National Public Radio's award-wining sports correspondent Tom Goldman, and recent University
of Oregon graduate and four-year starter at placekicker for the Duck's football team, Aiden Schneider.
During his more than 20 years with NPR, Goldman, a longtime Portland resident, has covered every major athletic competition including the Super Bowl, the World Series, the NBA Finals, golf and tennis championships, and the Olympic Games.
Schneider, over the course of his Duck career, was successful on 85% of his field goal attempts and 99% of his extra points, including going 11 out of 11 in one game in his senior year.
The Harry Glickman Scholar Athlete Award is given annually to a Jewish male and female high school student in Oregon who "exemplify excellence on the field, in the classroom and in the community." Award recipients are inducted into the Hall of Fame and receive scholarship funds in the amount of $500.  This year's winners are Layton Rosenfeld of Catlin Gable High School and Laz Glickman of Lake Oswego High School.
Harry Glickman, considered the father of professional sports in Oregon, was one of the founders of the Portland Trail Blazers, and was the team's president from 1987 to 1994.   He is a member of the International Jewish Sports Hall of Fame. Laz Glickman is his grandson.
For tickets to the Friends of the Brunch, go to https://www.oregonjcc.org/about-us/brunch or call the MJCC at 503-244-0111.
About the MJCC
For more than 100 years, the Mittleman Jewish Community Center has been the "living room" of Portland's
Jewish Community. Offering a variety of educational and recreational activities, a well-equipped cardio fitness
center, an indoor soccer arena, group classes ranging from Mat Pilates to BodyPumptm to Zumba, and both
a swimming pool and a warm-water therapy pool, more than 12,000 people enjoy Mittleman's programs and
services annually.  MJCC is a nonprofit, membership-based organization that exists and thrives due to the