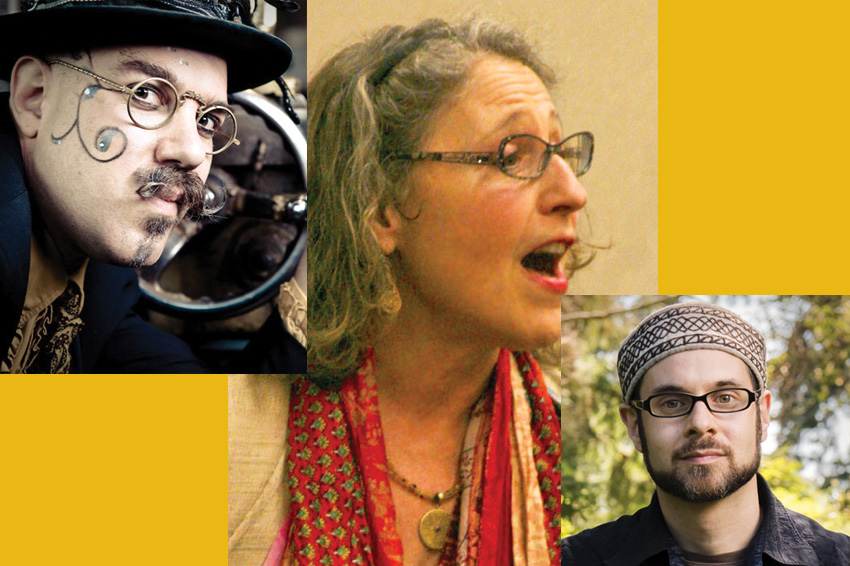 Congregation Shaarie Torah presents "Tell It Like It Is: Jewish Storytelling Festival" May 2-3 with featured storytellers: Maggid Cassandra Sagan, mythteller Brian Rohr and musician/teller Eric Stern of Vagabond Opera.
Storytelling is both an ancient and modern part of the Jewish tradition. The festival begins Saturday evening and continues the next day from 1-7:30 pm at Shaarie Torah, 920 NW 25th Ave, Portland.
In addition to the featured performers, the festival will also feature an opportunity for local maggidot to perform.
"What's more Jewish than a great story?" asks Rabbi Josh Rose of Shaarie Torah. "Stories and storytelling are fundamental to the Jewish worldview – each story in the Torah and stories from our sages points us toward some new way to comprehend the world, and we even derive law from these narratives.  But even beyond the Torah, stories from our collective past and family legend are just so much a part of how we make sense of the Jewish experience."
"This festival will bring together classical and maggid-style storytelling, moth-style personal narrative, storytelling workshops for those who want to learn the art, and even events for kids," says Rabbi Rose.  "The festival culminates in a performance by the magnificent 'Bohemian Cabaret' ensemble Vagabond Opera."
503-226-6131 | info@shaarietorah.org | Shaarietorah.org/storyfest