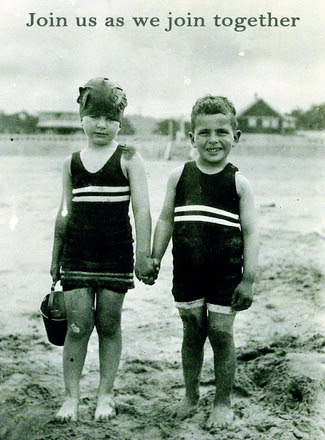 Announcing the new Oregon Jewish Museum and Center for Holocaust Education
On July 1, 2014, the Oregon Jewish Museum (OJM) and Oregon Holocaust Resource Center (OHRC) merged to become the Oregon Jewish Museum and Center for Holocaust Education. As a unified organization programs, exhibits, films, lectures, and concerts will continue to cover a wide range of topics relating to Jewish art, culture and heritage. Education programs will embrace the Jewish experience and explore the lessons of the Holocaust. The organization will be the steward of the Oregon Holocaust Memorial, located in Washington Park, and of the Archives and Artifact Collection documenting the Oregon Jewish experience, currently housed at the Oregon Jewish Museum.
The merger with the OHRC is a logical extension of OJM's commitment to broaden and deepen public knowledge and to understand and make accessible the distinctive cultural experiences of Oregon's Jewish community. In discussing the impetus for the merger, Director Judith Margles explains, "We all feel the painful and immediate reality that we approach the time when Holocaust survivors and other eyewitnesses will no longer be among us. Reshaping our mission – to interpret the experience of Oregon Jews, to explore the lessons of the Holocaust and to foster intercultural conversations – further emphasizes our distinctive role as a public repository of memory."
Regular exhibition gallery hours are Tuesday through Thursday from 10:30 am-4 pm, Friday from 10:30 am-3 pm and Saturday and Sunday from noon-4 pm. Admission is $6 for adults, $4 for students and seniors, and free for members and children under 12 accompanied by a parent or guardian. Access to the research library is by appointment only.
Summer Programs
* Exhibits: Vida Sefaradi: A Century of Sephardic Life in Portland, a new exhibit that chronicles the dramatic story of Portland's Sephardic Jews – a story of exile, emigration, family, faith and community. Israel in Light and Shadow: Photographs by Carole Glauber, reveal places in Israel that are allegorical and literal, extraordinary and ordinary.
* Film: The Longest Journey – The Last Days of the Jews of Rhodes, a powerful cinematic tribute to a lost world. On July 23, 1944, the Nazis deported nearly the entire Jewish population of Rhodes, while the Italian authorities who had governed the island from 1912 until 1943 idly stood by. (Click here for additional details). Wednesday, July 9, 7:00 pm at Congregation Ahavath Achim Ticket Info: General Public: $10, Members: $8, Students: $5.
* Rending the Garment, a reading by Willa Schneberg, from her newest collection of poems that explore the life and times of one Jewish family. Wednesday, July 21, 7:30 pm Ticket Info: Members Free, General Public $5