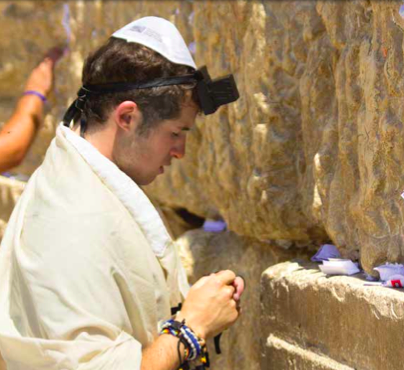 Even a partial list of Israeli inventions and innovations is mind boggling. In chemistry Israel has won three Nobel Prizes in recent years. Israel creations include: in optics, the world's smallest video camera as well as the PillCam for nonintrusive digestive tract procedures; in biotech, the nanowire, thinner than human hair; in computing, the USB flash drive and laser keyboard; in software, ICQ, Babylon, Viber (recently sold to Japanese mobile operator Rakuten) and Waze (recently acquired by Google).
– Mylan Tanzer, An Oregonian in Israel Oregon Jewish Life, May 2014
Israel:
American Friends of Magen David
Western Region 6505 Wilshire Blvd., Ste. 650 Los Angeles, CA 90048
800-323-2371
western@afmda.org, www.afmda.org
Magen David Adom is Israel's ambulance, blood-services and disaster-relief organization, serving as emergency medical first responders for the state's more than 8 million people. MDA is the only organization mandated by the Israeli government to serve in this role, but it's not a government agency, so it relies on people like you for funding. Through your gift, you're saving lives.
American Israel Public Affairs Committee AIPAC
Washington & Oregon Office PO Box 2603
Seattle, WA 98111
206-624-5152
Anti-Defamation League
1700 Seventh Ave., Ste. 116-222 Seattle, WA 98101
206-448-5349
Consulate General of Israel
456 Montgomery, Ste. 2100 San Francisco, CA 94104
415-844-7500
Israel Aliyah Center
6505 Wilshire Blvd., Ste. 1600 Los Angeles, CA 90048
1-866-835-0430
Jewish Council for Public Affairs
116 E 27th Ave. New York, NY 10016
212-684-6950
Jewish National Fund, Pacific Northwest
7120 Hayvenhurst Ave., Ste. 200 Va Nuys, CA 91406
323-964-1400
Jewish National Fund, Western Zone
8692 E. San Alberto Dr., Ste. B Scottsdale, AZ 85258
J Street Portland
PO Box 66073 Washington, DC 20035
202-596-5207
portland@jstreet.org
Oregon Israel Business Alliance
Portland, OR
OregonIsrael.com, Info@oregonisrael.com
Development Corporation for Israel/Israel Bonds
Bob Leve, Registered Representative
4500 S. Lakeshore Drive, Suite 355 Tempe, AZ 85282
800-229-4342
bob.leve@israelbonds.com, www.israelbonds.com
Development Corporation for Israel, commonly known as Israel Bonds, offers investments that diversify portfolios and preserve capital. Capital realized through the sale of Israel bonds has developed every aspect of Israel's economy, enabling cutting-edge innovation that saves lives and changes the world on a daily basis. Recognized as a valued economic and strategic resource, the Bonds organization has secured global sales exceeding $35 billion since the first bonds were issued in 1951.