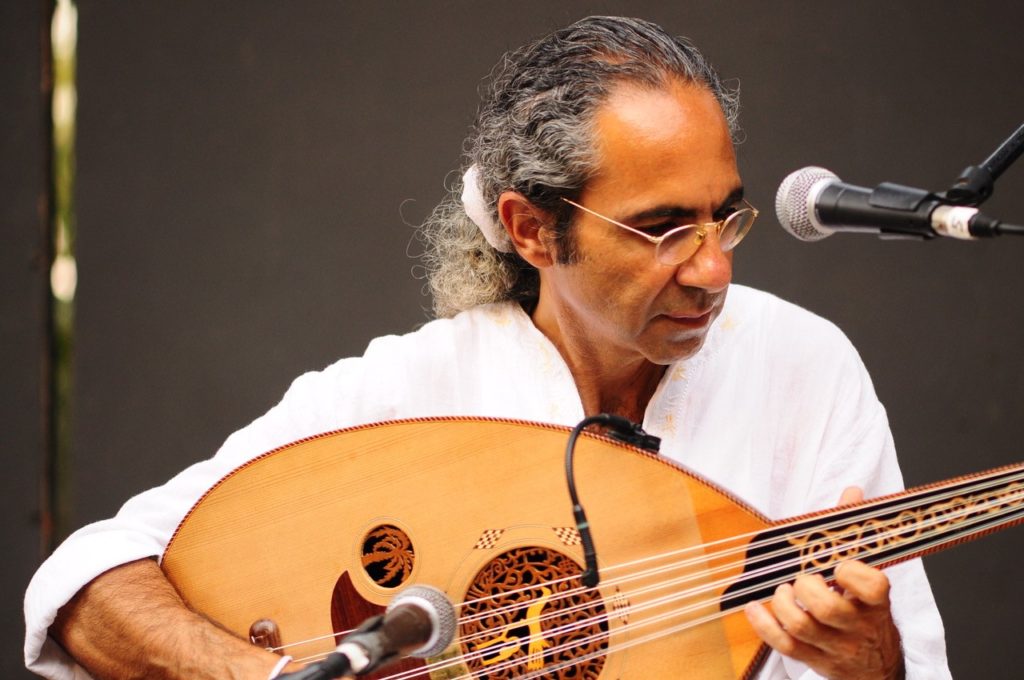 PHOTO: Yair Dalal
Iraqi-Israeli international musician Yair Dalal will perform an intimate evening concert at Congregation Shir Tikvah on May 12.
The evening is presented by local musicians Eric Stern and Michelle Alany, who will perform a short opening set.
Dalal is a prolific composer, violinist, and oud player. In the early '80s, a performance with Bedouin musicians in the Sinai led him to look into his own heritage for musical inspiration. Over the course of 14 albums, Dalal has developed a synthesis of Arabic and Jewish sounds, using his music to campaign for peace between the two cultures.
"From way back I consider myself an Arab Jew," Dalal said in a recent interview with the New York University's Global Institute. "But before that I consider myself a worldwide person. I mean, this is the top. I am a human being. … And I try to be a good human being.  In the second place I am a Jew. In the third place I am an Israeli. In between I am a musician."
His award-winning albums and movie scores have covered a wide and varied cultural territory. In 1994, he performed in Oslo at a celebration to honor the first anniversary of the peace accords with a chorus of Palestinian, Israeli and Norwegian children. The performance illustrated Dalal''s commitment not only to the universal power of music, but to its ability to bridge the divide between communities.
"Dalal's message of peace and kinship dovetails with our own," says Rabbi Ariel Stone of Congregation Shir Tikvah. "(I)t's rare to have Israeli artists of this caliber coming through town. It's the music of our ancestors with a modern twist."
Appearing with Dalal is Dror Sinai, an international performer and educator who presents lectures, clinics, retreats, workshops and residencies to diverse audiences including schools, universities and Jewish communities.
The May 12 concert begins at 7 pm at Shir Tikvah, 7550 NE Irving Street, Portland.
Cost of the tickets is $17 in advance or $20 at the door.
Tickets: https://yairdalaldrorsinaiinconcert.brownpapertickets.com/