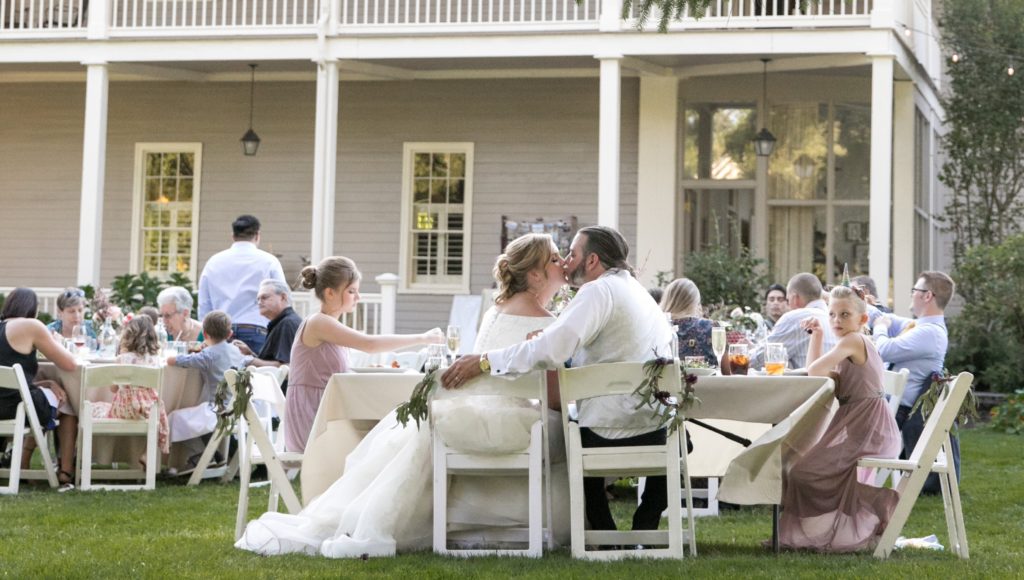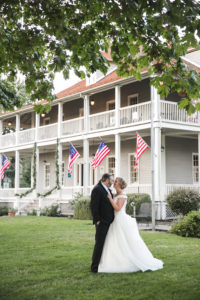 PHOTOS: A couple enjoys their wedding at the historic Grant House.
If you're looking for a dining experience in a historic setting, you'll find it right on Officers Row at Fort Vancouver. The Grant House, constructed in 1849, is now home to a fine-dining restaurant (the Eatery) and event space. The house, which was originally built as quarters for high-ranking officers, is the oldest structure on Officers Row.
The Grant House is a popular wedding venue, as it can host up to 250 guests. It employs a celebrated pastry chef/wedding cake artist, Sarah Austin, who has practiced her craft at five-star restaurants and hotels throughout the West Coast. The Eatery's executive chef, Capers Ogletree, delights diners with his creative cuisine. Ogletree has worked at some of the finest restaurants in Portland, including Le Pigeon, Little Bird, St. Jack and Ned Ludd. He prides himself on his farm-to-table cuisine, and it's easy to see how a wedding guest would enjoy it.
Fortunately, you don't have to be a wedding guest (or host) to enjoy the Eatery at the Grant House. The restaurant is open six days a week for lunch and dinner, and there's also a weekend brunch. The menu varies by season, so keep in mind that it changes regularly (even down to the cocktails) and always features fresh, local ingredients. The menu is divided into snacks and small and large plates.
We recently had the opportunity to dine at the Eatery and tour the large, many-roomed house. At the restaurant, we began our meal with a festive Candy Cane cocktail, which blended peppermint Sambuca, vodka and cherry liqueur. The glass rim was frosted with red and white sugar crystals. We then enjoyed a refreshing salad made with pears picked from the tree at the back of the restaurant. The fruit was sliced thinly and tossed with fennel, pine nuts and a tangy malt vinaigrette.
After enjoying cups of creamy celery root bisque topped with dollops of raisin chutney, we dug into plates of salt-crusted wild king salmon over a bed of roasted root vegetables and a swath of velvety sauce verte. Other entrees featured that evening included a spice-rubbed half chicken with broccoli rabe and butternut squash, short ribs and a Laney Family Farms New York strip steak.
With so many tempting dessert choices, it was very difficult to make a decision. While we debated between the eggnog crème brulee and gingerbread cheesecake with molasses caramel, we eventually decided to split the warm skillet apple crisp with house-made ice cream. Topped with a buttery, crisp crumb under which lay a gooey layer of caramelized apples, it was definitely enough for two.
Reservations are recommended for the Eatery at the Grant House. Those contemplating a wedding or other event can email events@thegranthouse.us.
The Grant House: 1101 Officers Row, Vancouver, WA | 360-906-1101 | eateryatthegranthouse.com