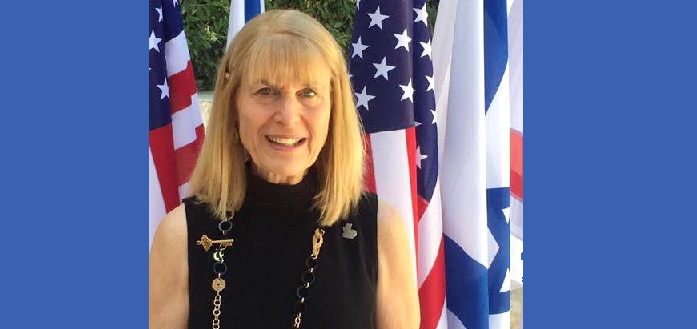 By Ellen Hershkin
"Self-care" is the buzzword of the moment for women, but what does it really mean when women's health disparities in America have elicited a growing alarm among the public, and policymakers? Women need real tools to help navigate their own health, from education, to apps to community resources. But the burden and responsibility shouldn't fall only on them. "Self-care" isn't a trend, but a proven combination of patient and clinician-driven practices. Health is not just about treating disease, but about living life optimally.
There are so many ways we can improve and uplift women's health as a society: from turning around the dismal American maternal mortality rates (the worst in the developed world), to spreading the message that heart attack symptoms in women are often overlooked compared to those in men. During this National Women's Health Week, we must embrace a comprehensive vision for moving forward on a personal and structural level. What is needed is a combination of solutions: the time and ability to exercise and eat healthier combined with ongoing education about women's unique health issues. In addition, a holistic approach from the medical establishment that goes beyond regular well-woman visits, preventative testing and counseling is also required. All this, when put together, will empower women to live up to this week's theme: "Find Your Health."
To achieve this vision, we must address how presumed gender roles impact our everyday lives. According to the US Department of Labor, "women in the United States make approximately 80% of the health care decisions for their families." Women are often the CEO's of their families' health, keeping track of appointments, medication and the general well-being of spouses, children, and elderly or infirm relatives. These responsibilities often don't leave women enough time for genuine self-care and self-monitoring. Women may also be conditioned to grit their teeth through discomfort rather than getting help early or prioritizing visits to the doctor.
In clinical settings, perceptions of gender can also affect women negatively. When research subjects are overwhelmingly male, women's experiences may not be as familiar to practitioners. As one writer for the Harvard health blog noted,"70% of the people [chronic pain] impacts are women. And yet, 80% of pain studies are conducted on male mice or human men." This reality also means that women's pain may not register as severe — even though doctors have acknowledged that menstrual cramps can be as painful as a heart attack! All of these factors arise from ideas subtly ingrained in our social structures.
As economist Carolina Crialdo-Perez writes in her new book Invisible Women: Exposing Data Bias in a World Designed for Men a "male norm" persists in everything from seatbelts to cancer studies. Women walk through a world that's simply not engineered for them. Many patients of all genders go through a siloed medical system focusing on individual symptoms rather than holistic care. Women are more likely than men to see multiple providers regularly. This is particularly problematic for women whose present-day health issues may, for instance, be traced back to a previous pregnancy or another reproductive or hormonal issue
Hadassah is committed to making that totality of care a reality for as many women as possible, by demonstrating quality practices in our own health centers in Israel in addition to spreading the word in our education campaigns and advocating for policy changes here in the United States.
Women's health care should be integrated, especially since women's primary point of contact may not be limited to a single provider. The Hadassah Medical Organization offers treatment at every age and stage, based on best practices and data, with a focus on understanding when certain women are at greater risk. For example, the Fleischman Center for Women's Health at Hadassah Hospital Ein Kerem pioneered the concept of "a "one and only" clinic, which provides women with an entire slate of tests and visits from which to choose, such as: mammograms, dietician consultations, bone density tests and pap smears. Our patients leave with a road map for holistic health. Across our facilities, our computerized system linking patients and their doctors, "My Hadassah" allows doctors to understand the breadth of a patient's history and offer tailored, personalized care.
Hadassah founded the Coalition for Women's Health Equity in 2016 to address inequities in prevention, research, access and quality of care, funding and support. Our 28 coalition members are all working in their own ways to further this vision. Together, we are committed to improving women's health outcomes – through stakeholder collaboration, public education and legislative advocacy.
This year, we applaud advancements made by policymakers and the medical system to address health disparities and improve women's health safety.  But far more can be done. We urge policymakers to keep a comprehensive vision in mind and work to promote wellness, integrated care, and a commitment to rigorous research, data collection and innovation. We encourage members of the medical community – researchers, clinicians and administrators – to join us in breaking down silos, to collaborate across disciplines and to continue finding new ways to optimize patient care.
Finally, we must all be our own and our sisters' keepers. Together, women and men, we can advocate for ourselves and the women around us – a daily reminder that our health is too important to ignore.
Ellen Hershkin is national president of Hadassah, the Women's Zionist Organization of America Inc.