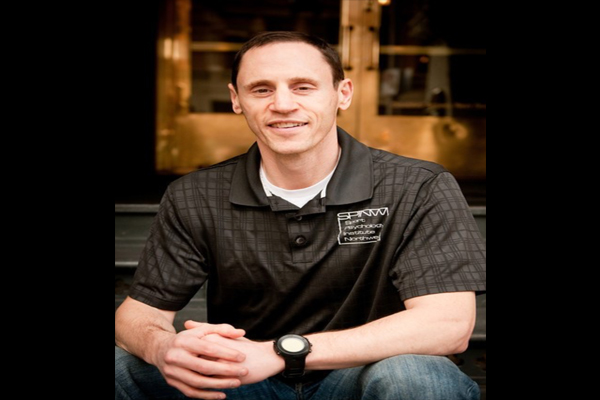 Glen Coblens of Portland was named the Head Coach of the Team USA Men's Over 45 Basketball Team for the 21st Maccabiah Games in Israel – which will take place in July 2022. The Maccabiah Games, also known as the Jewish Olympics, are the third largest international multi-sport event in the world.
This will be Coblens' 12th time representing Team USA in the Maccabi Games. He has served in every capacity for Maccabi USA, including Team Manager, Delegation Head, Chairman, Coach, and Athlete. He attended the World Games in Israel in 2001, 2005 and 2009. Coblens is also a member of the Jewish Coaches Association and the United States Basketball Association and a member of the Oregon Jewish Sports Hall of Fame.
For Coblens, the Maccabiah is important because it combines his deep passion for sports and Israel with his Jewish heritage. "Having a Maccabi family, who are like-minded Jews around the country and the world strengthens my Jewish identity and brings joy to me and my family," he added.
Coblens' goals for the Maccabiah Games in Israel next summer are to develop and strengthen relationships with his Maccabi family, provide a positive and rewarding experience on and off the court for the Masters 45+ Basketball team, to lead Masters 45+ Basketball team to its first gold medal, and to enjoy another incredible Maccabi experience with his family.
He is the President of Congregation Neveh Shalom, a board member at Maccabi USA, a co-chair of the Portland JCC Maccabi Games steering committee, captain of the Jewish Federation of Greater Portland Hood to Coast team, 2 Life and a proud member of B'nai B'rith Men's Camp.
Coblens has over 30 years of coaching experience at youth, high school, college, professional and international levels, winning three gold medals in international competition, a National Championship and coach of the year honors. Currently leading a youth basketball program and mentoring youth coaches, Glen has been instrumental in forming youth programs for Portland area high schools. He founded PDX Hoops, concentrating on youth skill development. Along with a group of parents, Glen created Benchwarmers Basketball, now Pacific Rim Basketball, a non-profit organization for competitive traveling teams, to help youth develop as people through basketball, building it into one of the largest independent basketball clubs in the area. Glen is a consultant for AMPlify Sports Psychology, counseling athletes, teams, coaches, parents, officials and program directors.
Coblens is married with three children.
Maccabi USA is seeking qualified Jewish athletes to represent the USA delegation at the 21st Maccabiah Games. Eligible applicants should visit www.maccabiusa.com to apply. For more information, please contact Senior Director of Programs Shane Carr at scarr@maccabiusa.com or 215-561-6900.