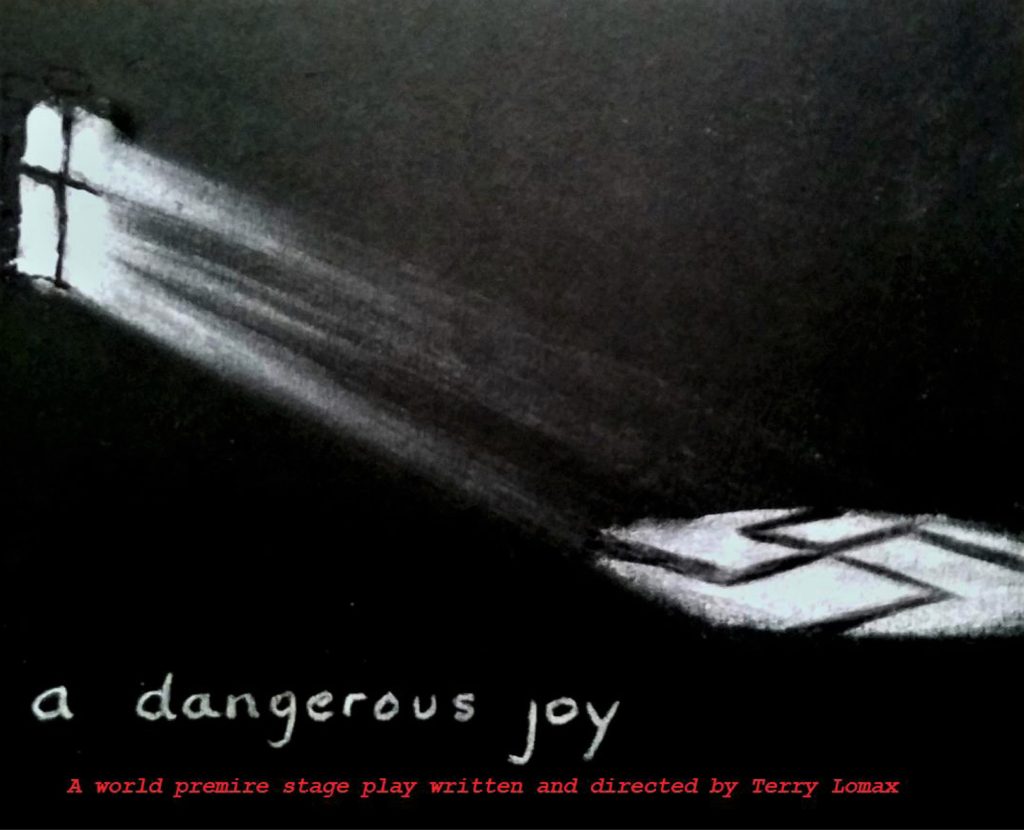 The Portland-grown Fertile Ground City-Wide Festival of New Works celebrates its 10th anniversary this January in a town of prolific playwrights, abundant actors, innovative dancers, talented designers and adventuresome producers. The festival runs from Jan. 24 to Feb. 3 at various venues around Portland.
Since its first festival in 2009, Fertile Ground has welcomed more than 1,000 "acts of creation" from Portland's artistic communities that thrive on stages, nooks and crannies all over the city for 11 days. The 120+ "acts of creation" by Portland artists in the 11-day festival include at least four works by Jewish artists or about topics of special interest to the Jewish community.
Actor Sara Fay Goldman, who starred in several productions of the now dormant Jewish Theatre Collaborative, will perform her autobiographical "Tether: ADHD+BDSM" at Headwaters Theatre Jan. 24-27. A multidisciplinary solo performer and mental health advocate, Sara Fay presents a quest for clarity and understanding. Sara Fay hopes to help demystify and spark conversations around the subject of mental health. Using movement, sound, stage tricks and folklore, she invites the audience to witness the particular trials and textures of her own diagnosis. Tether is a collage of intimate personal anecdotes surrounding the solo performer's relatively late-in-life exposure to disability culture and identity.
A fully staged reading of  a one-act play titled "a dangerous joy" will be presented Jan. 27 and 28 at Lakewood Theatre and Jan. 31 and Feb. 1 and 2 at Portland State University, Boiler Room Theatre. Based on Dietrich Bonhoeffer's true story, Terry Lomax has written a riveting fictional account of the last hour of Dietrich's life. A German pastor and theologian during World War II, Dietrich refuses to remain silent as he witnesses the atrocities of Hitler's rule. Imprisoned in Flossenburg concentration camp for his involvement with the Valkyrie plot to assassinate Hitler, Bonhoeffer faces off with Heinrich Muller, head of the Gestapo. The play explores the question: What is worth living and dying for?
"I'm a Slut, Sababa," by Caitlin Beckwith-Ferguson, tells the stories of five Israeli women in this hilarious, thought-provoking play about sexuality, gender and feminism in Judaism and Israel. The play will be presented Feb. 2 and 3 at the Hipbone Theatre.
Jewish playwright Bonnie Ratner presents the fully produced World Premiere of "Hazardous Beauty" Jan. 25-27 and Feb. 1-3 at the Interstate Firehouse Cultural Center. During the 2016 Fertile Ground Festival, an audience member commented on the staged reading of "Hazardous Beauty": "Wonderfully provocative, witty, complex and brilliant. It was awesome to see two strangers meet and peel through the world's stereotypes and misconceptions to reveal the hearts of two such richly talented, yet scarred, individuals."
The 2019 festival offers a robust lineup of works from regularly producing companies, but leans strongly on the work of emerging playwrights and producers offering works in progress or World Premiere work. Polaris Dance Theatre will again present the "Groovin' Greenhouse" with a variety of choreographers and dance groups representing the Portland dance community. PDXPlaywrights will present 10 events comprising new work by 27 playwrights. LineStorm Playwrights will present a host of lunchtime readings at Artists Rep.
Since the inaugural festival in 2009, more than 70 Fertile Ground-originated works have gone on to further productions seen locally, nationally and in festivals worldwide.
"I am tremendously proud of the new work Fertile Ground has generated over the past 10 years," says Fertile Ground Festival Director Nicole Lane. "It is personally gratifying to see such expansive growth and know that Fertile Ground serves the artists and audiences of this community. Involving hundreds of artists and welcoming thousands of audience members each year, Fertile Ground is a celebration of Portland's artistic community that gives artists the platform to take chances, share their artistic impulses and cultivate some producing skills, while getting introduced to new audiences. Fertile Ground also helps educate audiences about the process of developing new work, and introduces them to new artists and artistic genres."
A full schedule and ticket information is available at fertilegroundpdx.org.